Peanut Butter and Marshmallow Brownie Lasagna
Peanut Butter and Marshmallow Brownie Lasagna is a fun idea for your family or company. You can have everyone assemble their own slice of lasagna. You can cut your brownies into squares or rectangles, whichever you prefer. You may also love Rainbow Cake Pop Brownies or Oreo Chocolate Lasagna.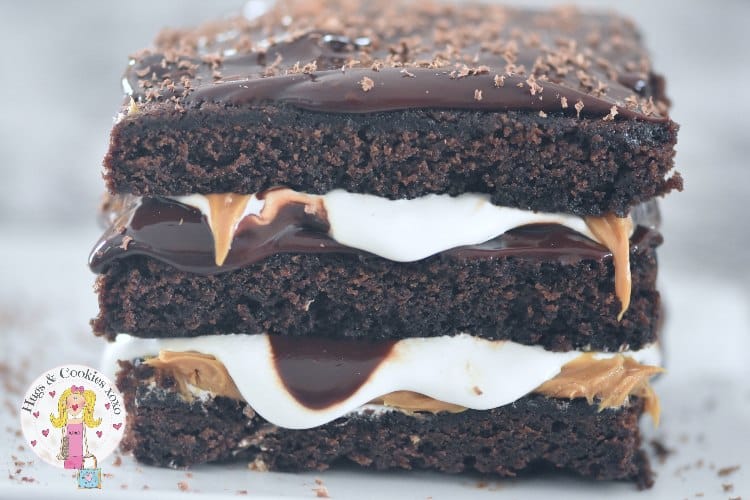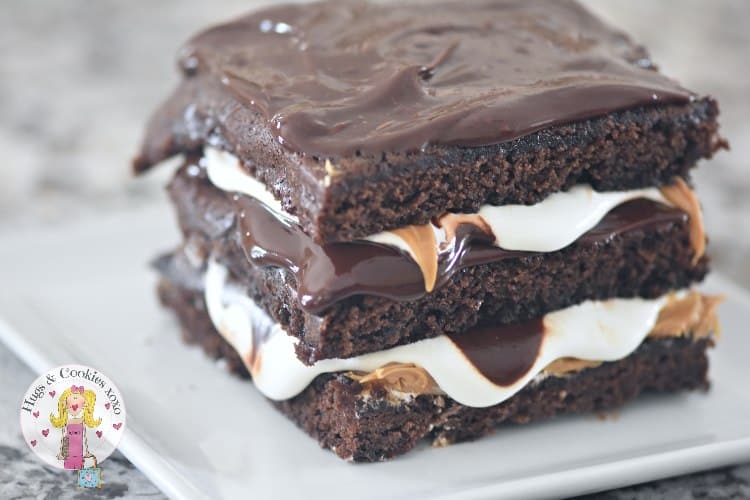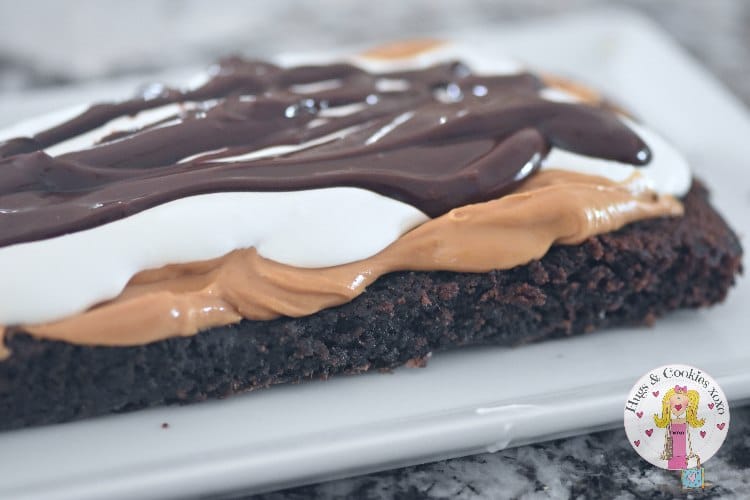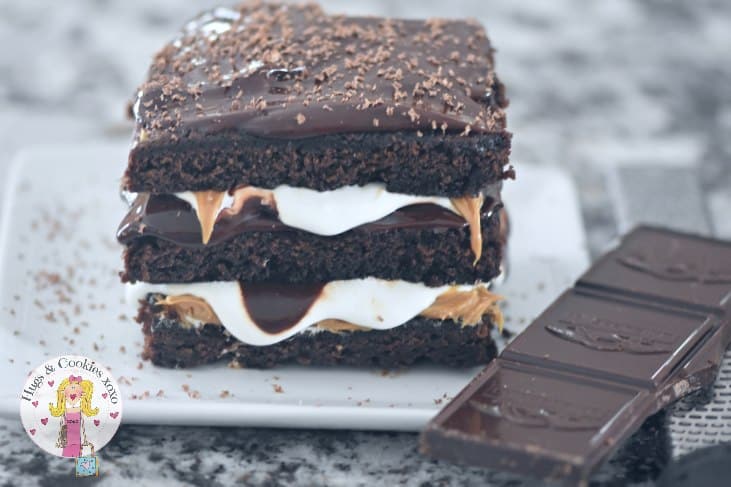 You may need:
Peanut Butter and Marshmallow Brownie Lasagna
Ingredients
Brownies
9x13 batch of brownies (Homemade or boxed), prepared, completely cooled. Then cut into even sized squares or rectangles and halve horizontally. (Keep cold until making lasagna)
Ganache
1 c. heavy cream
2 cups chocolate chips
Marshmallow filling
8 ounces soft cream cheese
16 ounces marshmallow fluff
1½ cup peanut butter, melted a few seconds in microwave
Garnish
chocolate shavings, optional
Instructions
Ganache
Heat cream in a microwave safe cup just to a simmer.
Add chips, let sit one minute and whisk smooth. Let cool down 10-15 mins.
Marshmallow filling
In a mixer, beat cream cheese and fluff smooth. Whip on high 2 minutes.
Assembly
Use 3 squares or rectangles for each slice of lasagna.
Lay first brownie on plate.
Top with peanut butter, marshmallow and then some ganache. Don't use toooo much or the next brownie may slide off. This is why the brownies should be cold. Top with second brownie and repeat until you have your final brownie on top. Drizzle with more ganache and chocolate shavings, if desired.