So, have your been fortunate enough to sample Fairytale brownies? They are beyond heavenly. When asked to create a recipe for them using their brownies I was honored and thrilled. You can visit their site here –> FAIRYTALE BROWNIES. You can also like them on Facebook here –> FACEBOOK. Please tell them I sent you!!! For this recipe, which was quite the crowd pleaser, I used their Peanut Butter Brownies. I would recommend using a peanut butter ice cream but be careful it is real ice cream. The one I bought from Breyer's was actually "light" ice cream and did not properly freeze. Light ice cream with peanut butter cups? Kind of ironic, no? Next time I will read the fine print better-I never knew such a thing existed! LOL  Anyway, the brownies were layered in a 9×13 pan with ice cream and topped off with whipped cream and cherries. When serving, I added some chopped Reese's peanut butter cups, too!!! This is sinful and will win you an Oscar in the kitchen!!!! Perfect for a potluck, too!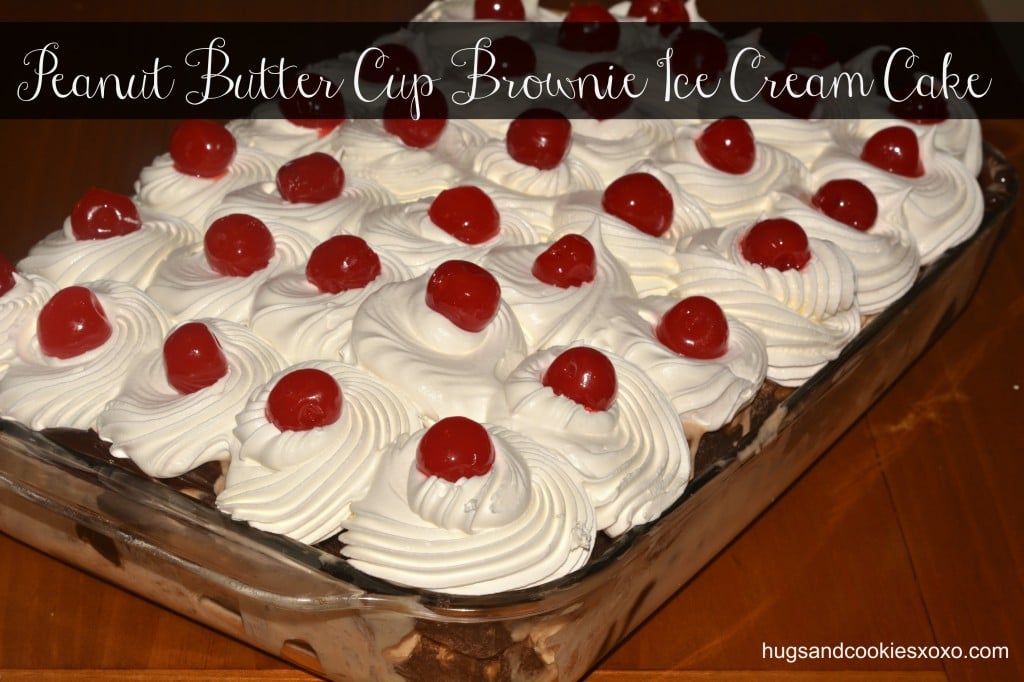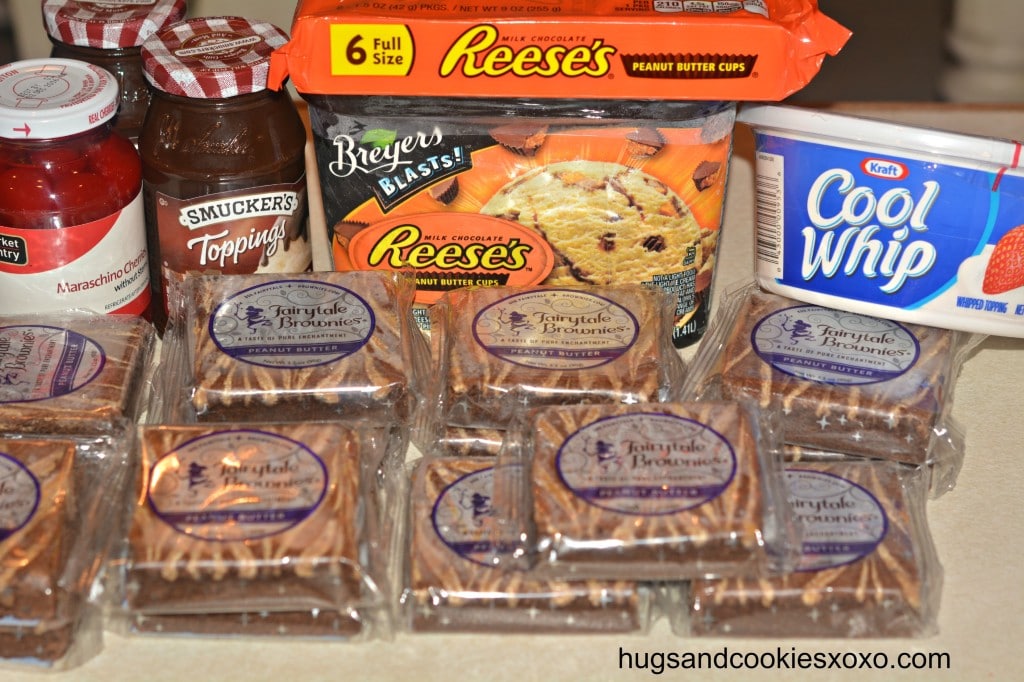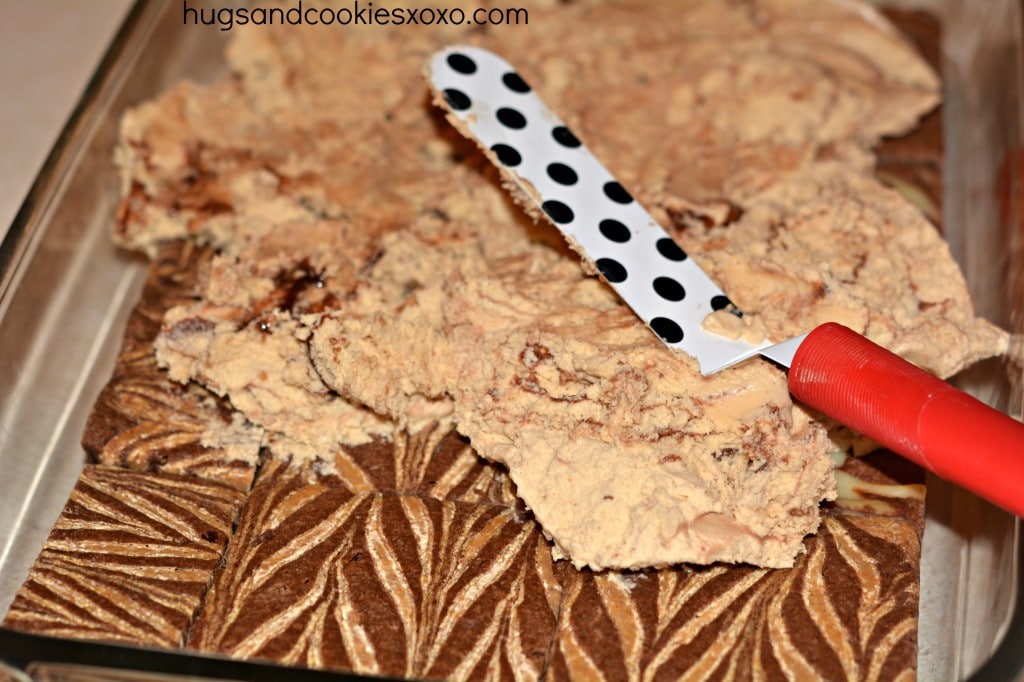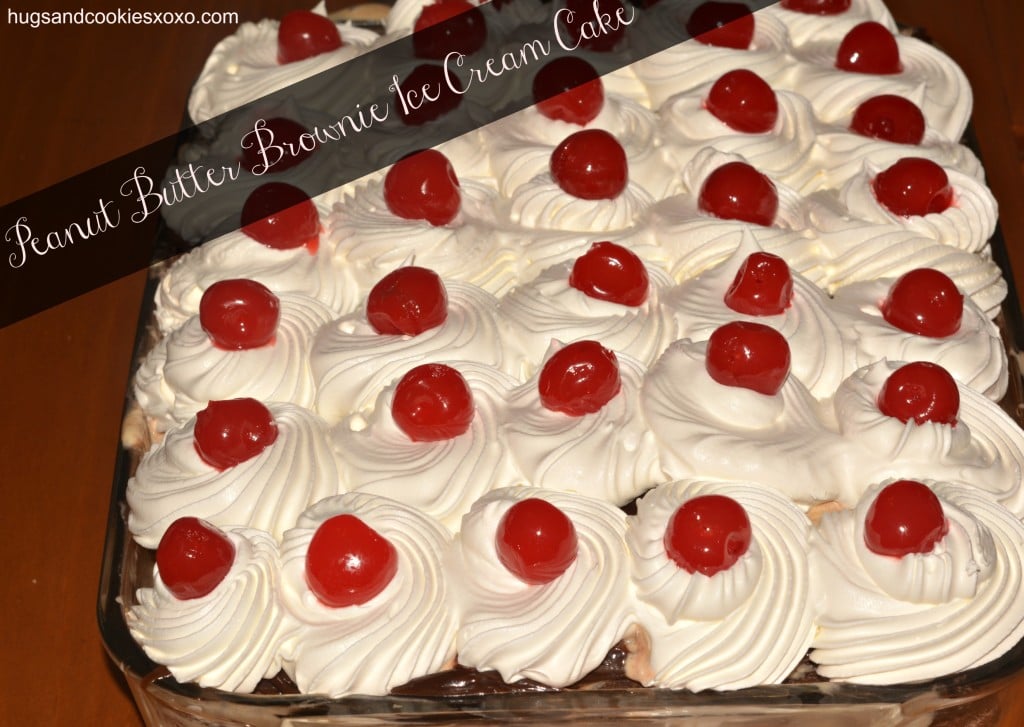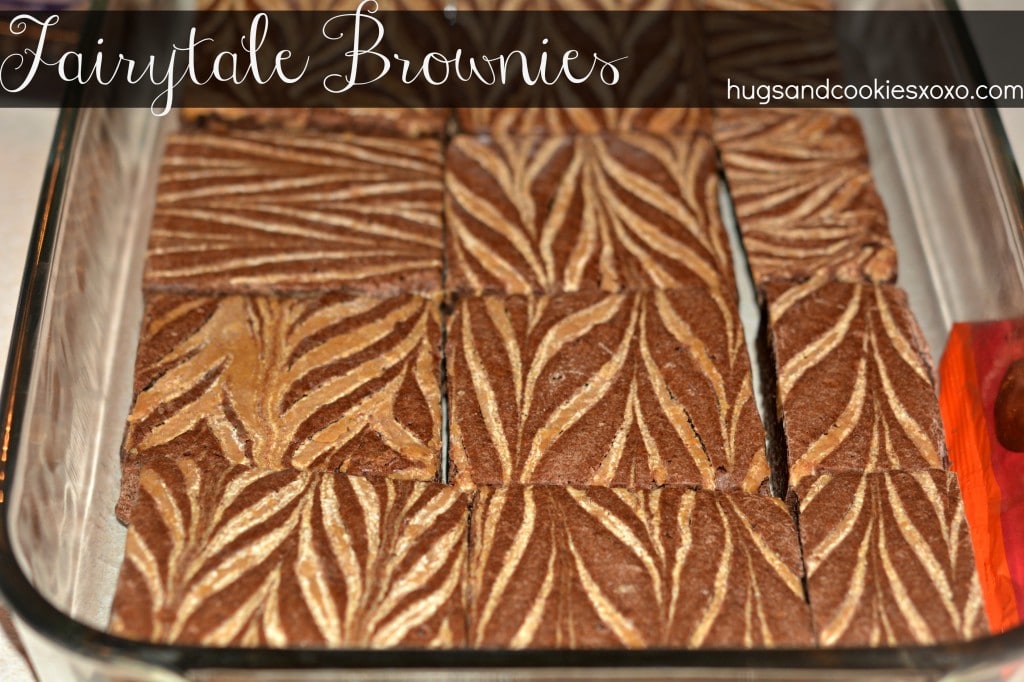 Peanut Butter Brownie Ice Cream Cake Recipe
Ingredients:
20 Fairytale Peanut Butter Brownies
2 tubs Cool Whip
2 jars Hot Fudge Sauce
1 jar cherries
1 container ice cream (1.5 gallon tub) (Peanut butter cup or your favorite!)
chopped peanut butter cups for serving time
Directions:
1. Line 9×13 dish with 10 brownies. (cut to fit the sides as needed)
2. Top with 1/2 of the ice cream and spread it evenly.
3. Top with 10 more brownies.
4. Spread on the rest of the ice cream.
5. Pipe or spread on the whipped cream. I used both containers.
6. Top with cherries.
7. Freeze until firm and ready to serve. Top each slice with chopped peanut butter cups!
The brownies were provided by FAIRYTALE BROWNIES.. Thoughts and opinions are my own.