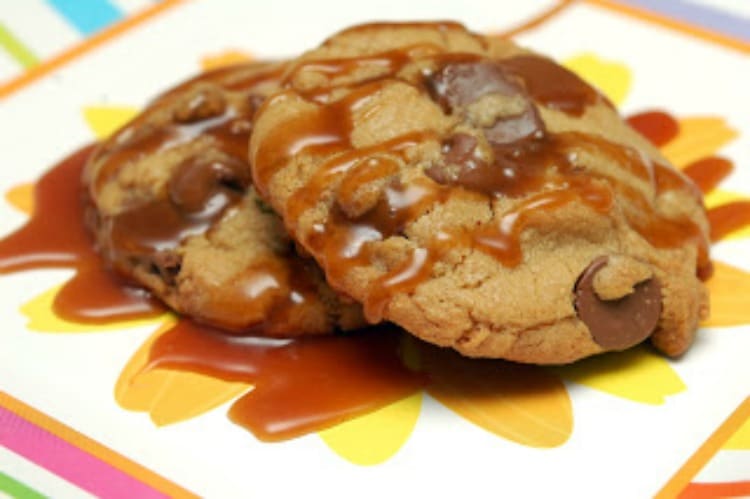 1 stick salted butter
1/3 cup creamy Skippy peanut butter-heaping cup
1 cup brown sugar
1/2 cup granulated sugar
1 egg + 1 egg yolk
2 teaspoons vanilla extract
2 cups flour
1/2 teaspoon baking soda
1/2 teaspoon salt
1 cup milk chocolate chips
15 peanut butter cups (.55 oz), chopped
Preheat oven to 325 degrees F.
Melt the butter and peanut butter in a microwave safe bowl until mostly melted. Remove from microwave and stir until smooth. Beat in the sugars. Add the egg, yolk and vanilla until combined. Add flour, baking soda and salt. Fold in the chocolate chips & pb cups.
Drop by Tablespoons onto parchment lined cookie sheets and bake 11-13 minutes. Cool on sheets. Drizzle with cooled salted caramel. Click here for caramel recipe! Gobble up!
You May Love These, Too! XOXO