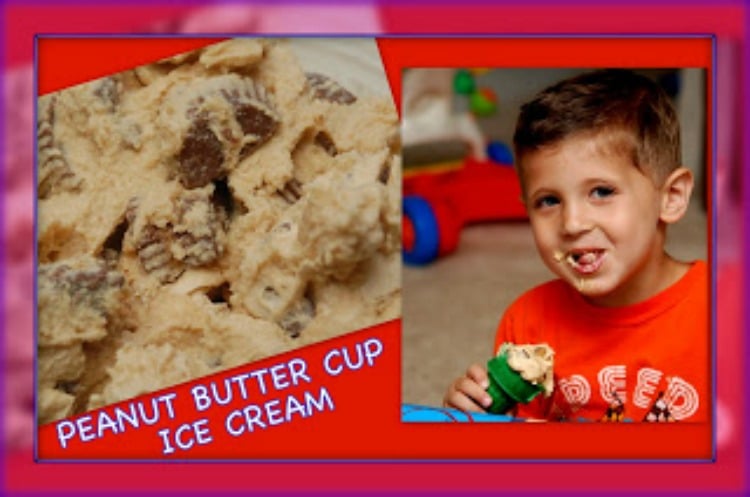 WHEN I FOUND THIS RECIPE OVER AT DIETHOOD, I FELL IMMEDIATELY IN LOVE. NOT JUST BECAUSE I LOVE PEANUT BUTTER BUT BECAUSE THE BASE DID NOT NEED TO COOK. THIS LED TO EATING HOMEMADE ICE CREAM IN UNDER 30 MINUTES! THAT'S FASTER THAN A TRIP TO FRIENDLYS!!! POP OVER AND VISIT DIETHOOD FOR SOME YUMMY RECIPES! TELL HER I SENT YOU! XOXO
PEANUT BUTTER CUP ICE CREAM- ADAPTED FROM DIETHOOD
makes 1 quart
¾ c. creamy peanut butter
1/3 c. sugar
¾ c. heavy cream
1 c. milk
1 tsp vanilla
1 bag of mini peanut butter cups, cut in half (You may only want to use half the bag-add as many as looks good to you!)
Directions:
In your electric mixer combine peanut butter and sugar and beat until smooth.
Add in the heavy cream, milk, and vanilla.
Pour the mixture into the ice cream maker and churn for 30 minutes. (mine was done at @ 25mins)
During the last 2 mins of churning i added in the peanut butter cups!!!!!!!!!!!!!
Transfer the ice cream to an airtight container and freeze or just grab a spoon and eat!!