Pecan Pie Bourbon French Toast
Pecan Pie Bourbon French Toast would make a killer holiday morning breakfast for your family! Try this on Thanksgiving or Christmas morning!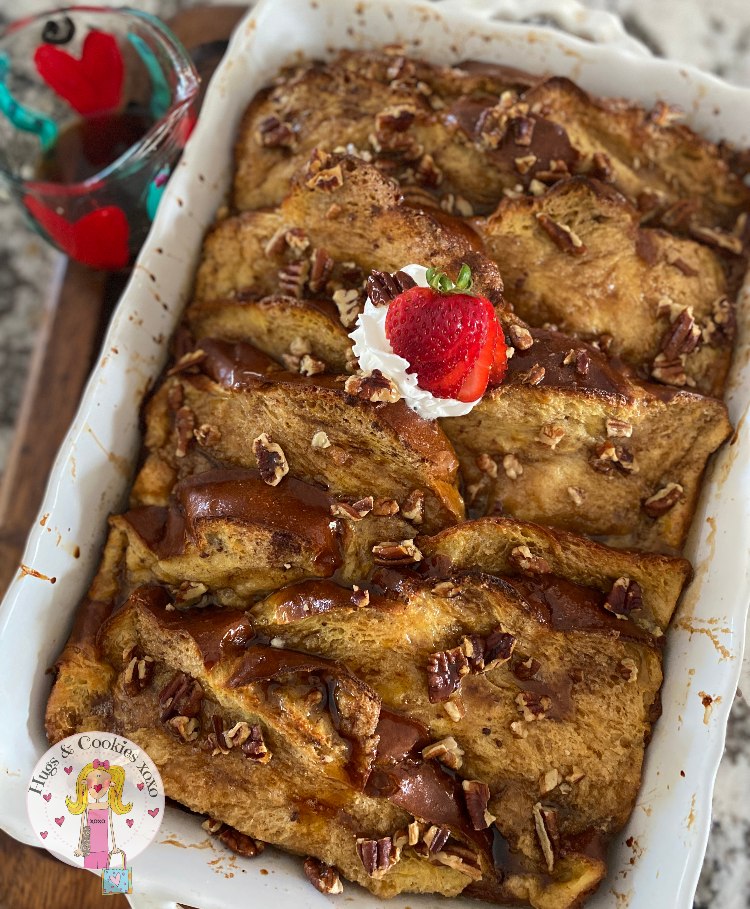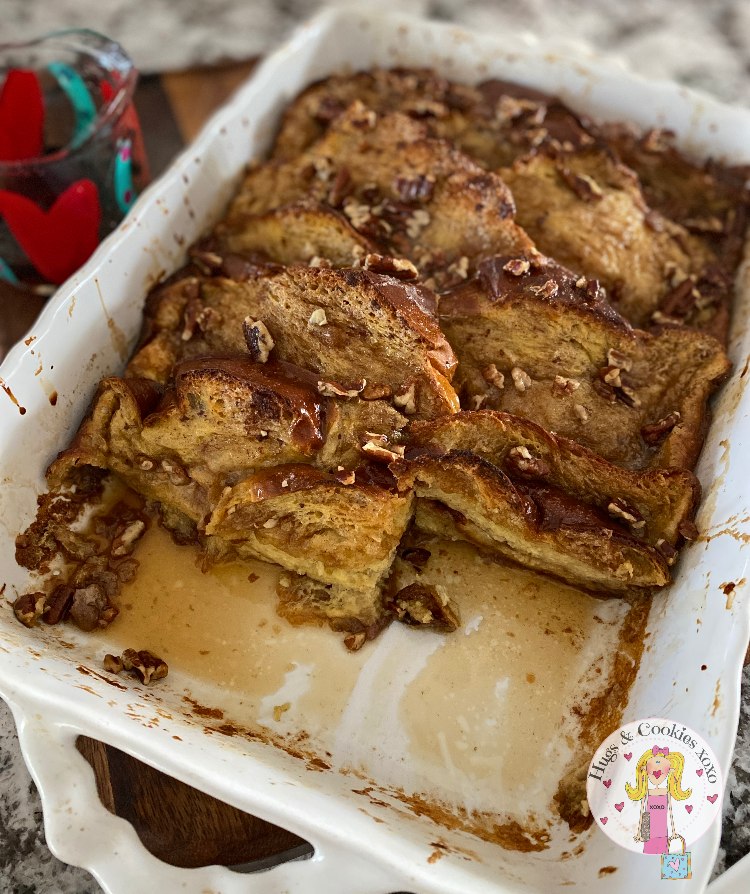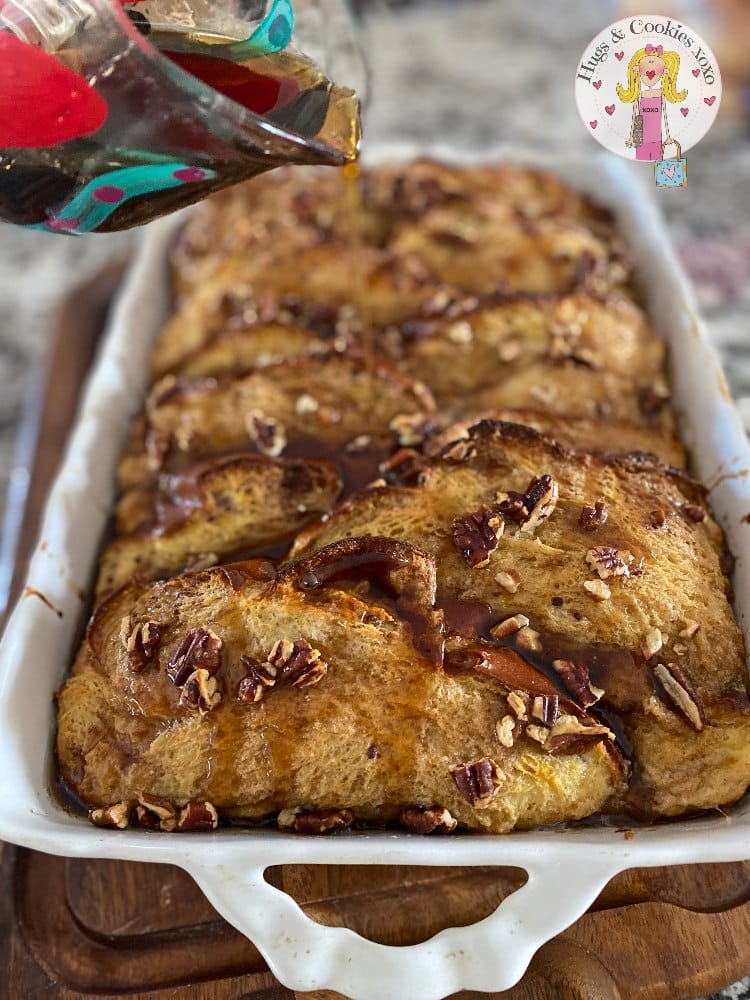 Butter Pecan Bourbon French Toast
Ingredients
Caramel Sauce
½ cup brown sugar
¼ cup real maple syrup
6 T. melted butter
½c. chopped pecans
Pecan Crumble
2 tsp. brown sugar
1T. melted butter
½c. chopped pecans
Custard
8 eggs
2½ c. whole milk
3 T. Grand Marnier
1 T. vanilla
1 tsp. cinnamon
½ teaspoon kosher salt
Bread
1 loaf challah bread, sliced into approx 10 pieces
Bourbon Maple Syrup
1 cup real maple syrup
2 T. bourbon
1 tsp. vanilla
Instructions
Butter a 9x13 casserole dish.
Caramel
Mix the brown sugar, syrup and butter.
Pour half of this into the dish and sprinkle the pecans on top.
Custard
Whisk all together.
Dip bread in letting it hang out a minute in the custard and arrange in the pan (kind of standing up as much as the bread will allow)
Pour the rest of the custard on top of the bread.
Pour the other half of the caramel mix on top.
Pecan Crumble
Mix all together and sprinkle over the French toast.
Cover and park in the fridge for 1 hour or up to overnight. This time I let it sit 2 hours, next time I will try overnight!
Bake uncovered at 375 45-55 minutes until golden and puffed up!
Bourbon Maple Syrup
Combine all in a pot, boil then lower to a simmer for 5 minutes.
Serve over the french toast and it is also great with whipped cream and berries!
Adapted from
Half Baked Harvest
Check out her cookbooks here!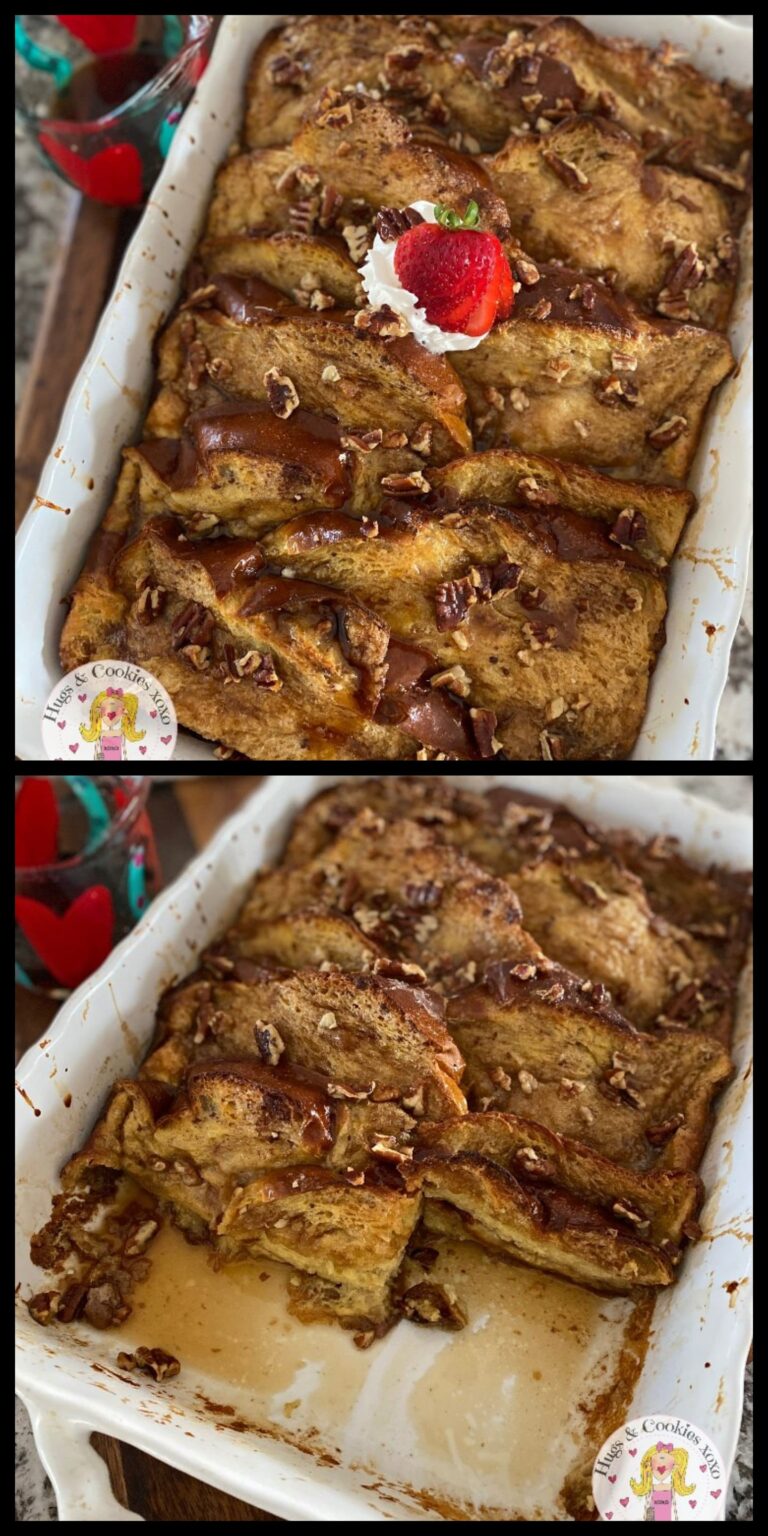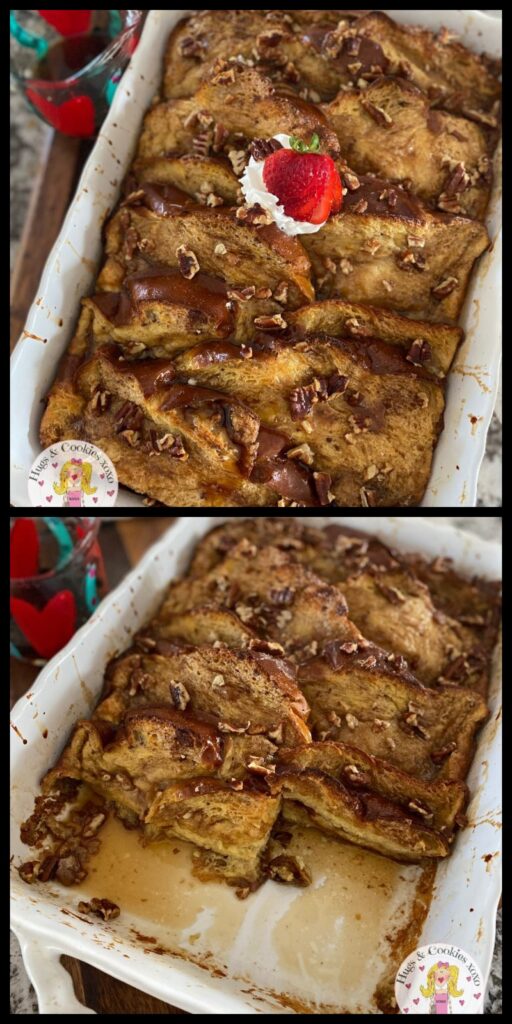 You May Love These, Too! XOXO