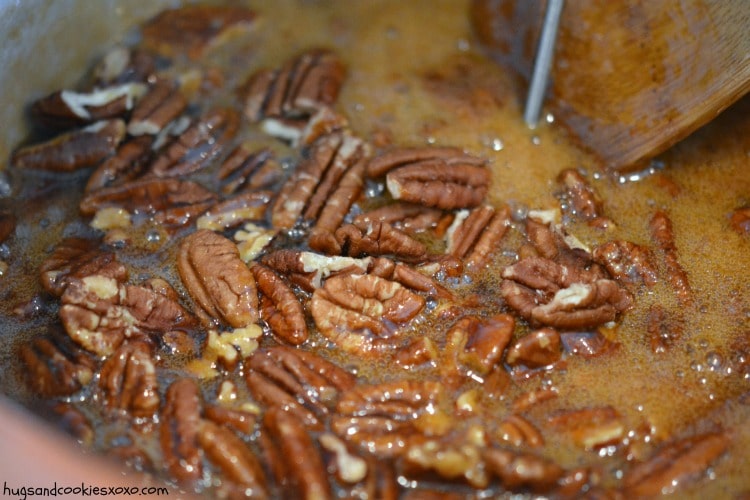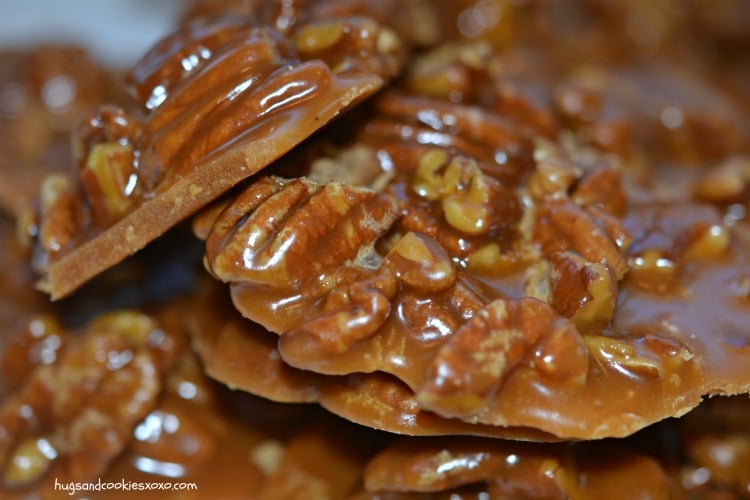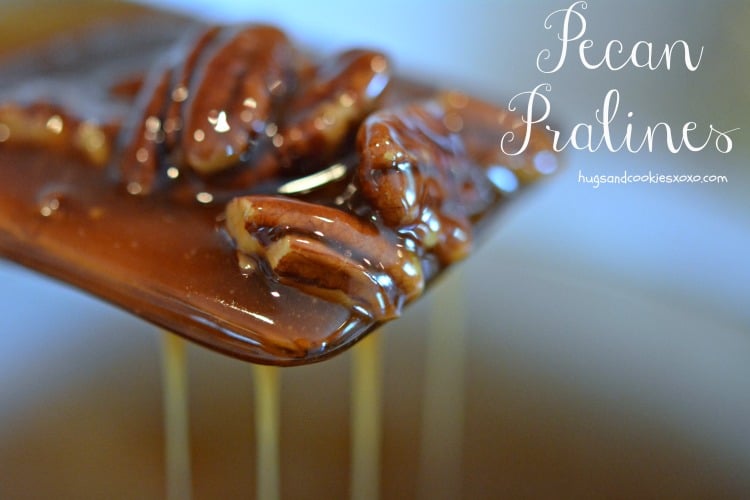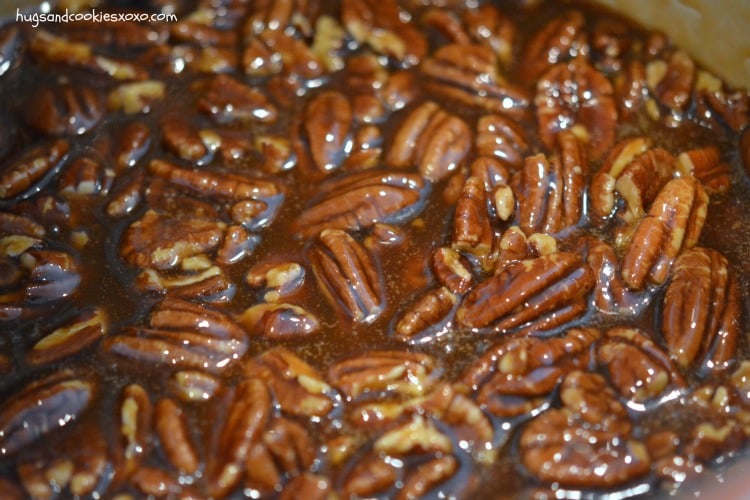 Pecan Pralines
Ingredients
1 cup buttermilk
1 teaspoon baking soda
2 cups sugar
1 tablespoon butter
1 teaspoon vanilla extract
2 cups pecans
Instructions
Line a baking sheet with parchment paper.
In a large saucepan combine the buttermilk, baking soda, and sugar.
Turn heat to medium and bring to a boil while stirring.
Let it boil until it reaches 234 degrees on your candy thermometer.
Remove heat and whisk in the butter and vanilla.
Fold in the pecans.
Keep stirring until creamy and thickens a bit.
Use a small ice cram scoop to scoop the mixture onto the parchment paper.
Let cool at room temp.
Adapted from the
Boston Globe