This is not just any old peppermint chocolate bark. This peppermint chocolate bark treats you to the joys of both dark and white chocolates. I used my favorite brand of melting disks for this which come from Chocoley. They are called Bada Bing—how fun is that to say! The quality of these chocolates is far superior to those I have tried from the craft stores. These actually melt. Yes, melt! No clumping, no gobs of thick chocolate mess! The white chocolate is amazing to melt as it comes out just beautifully! White chocolate can sometimes be tricky to melt but not with Chocoley! I tied in my peppermint flavor with Ghirardelli peppermint chunks. Absolutely scrumptious. If you wanted, you could use crushed candy canes instead! This would be a perfect gift for the holidays.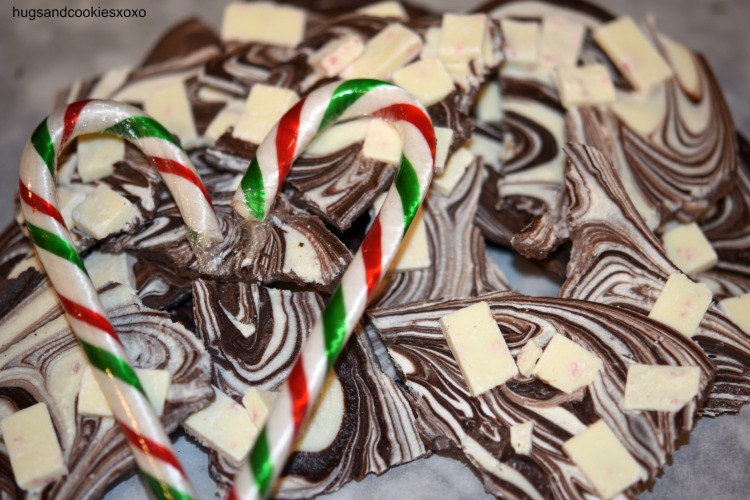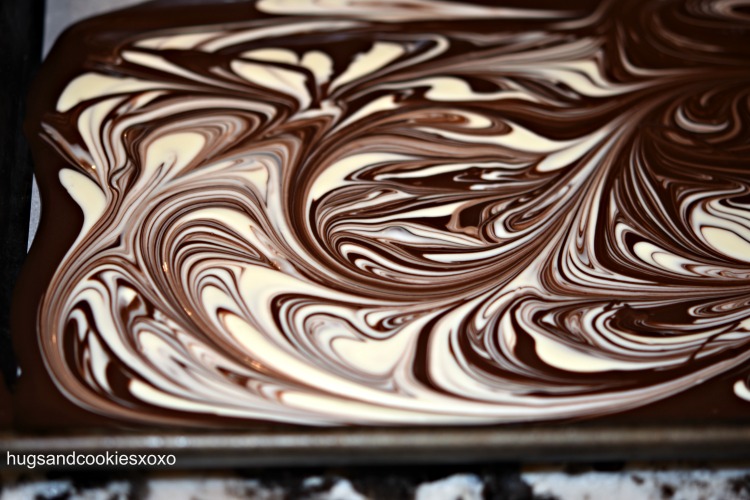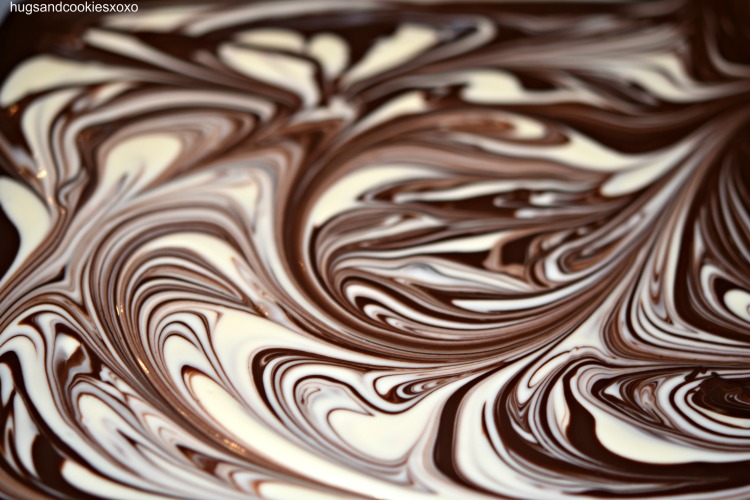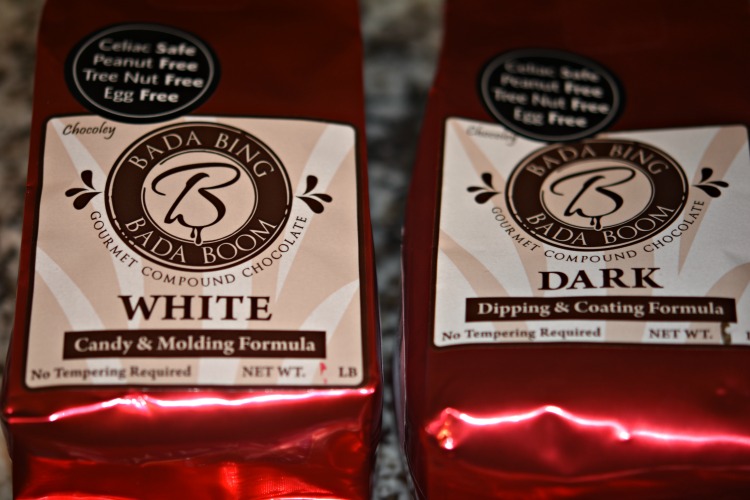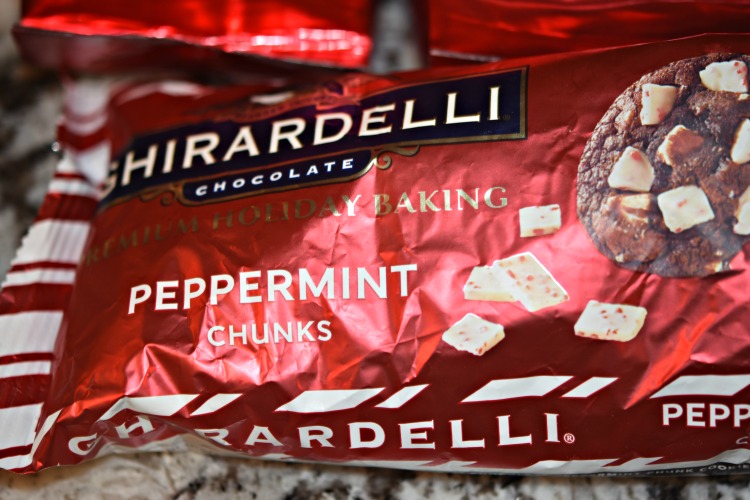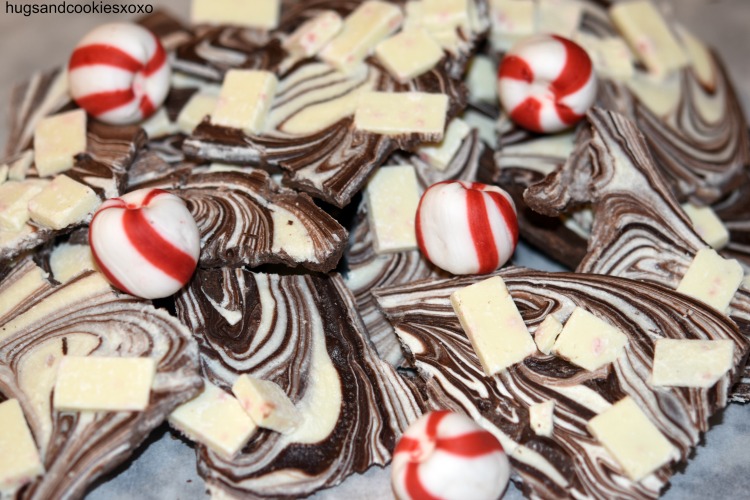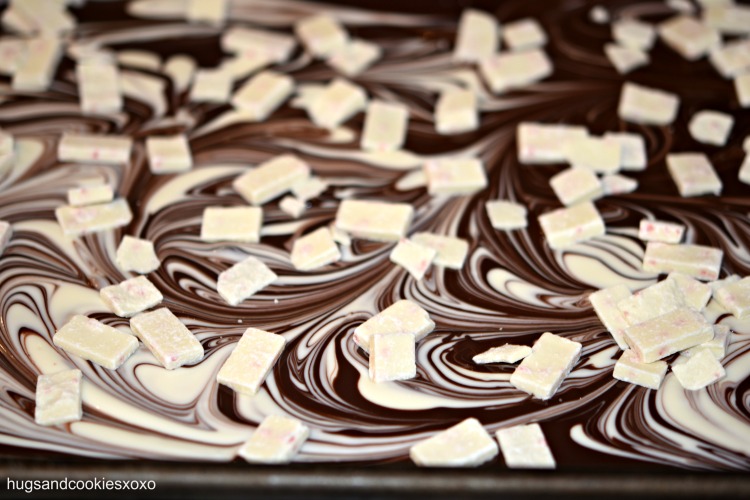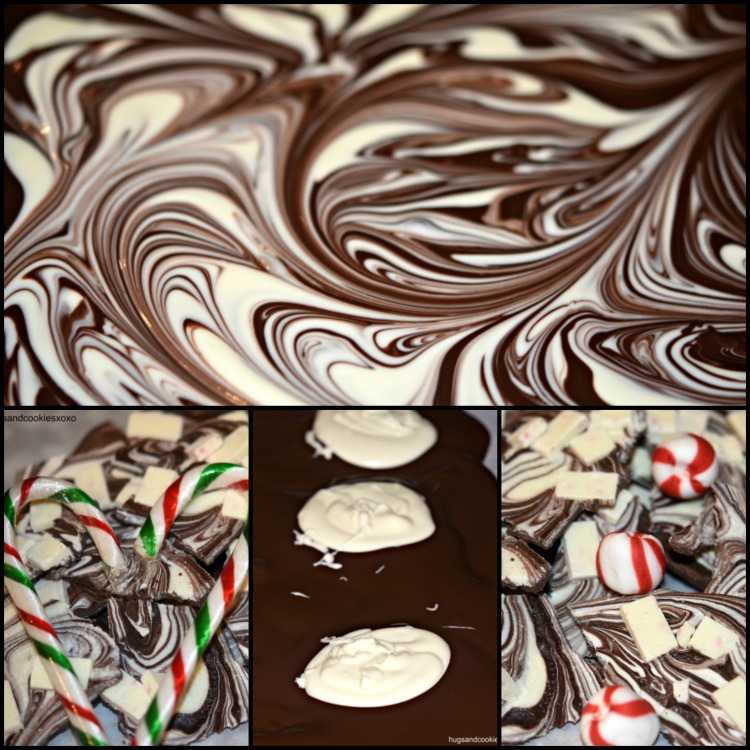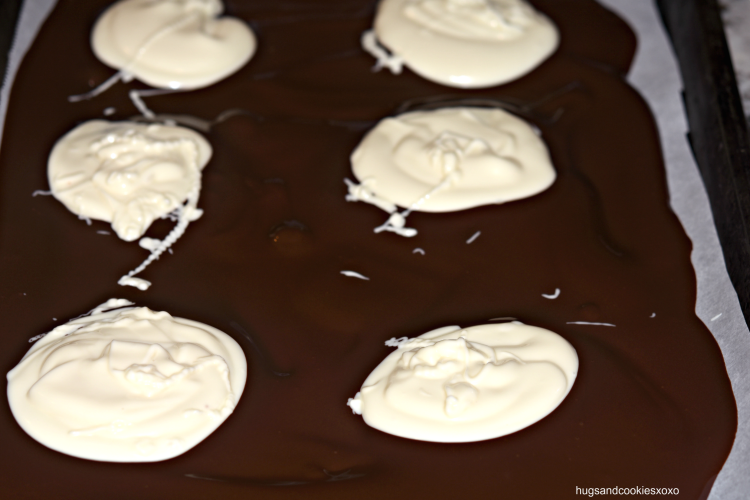 You can find Chocoley Chocolates here:
Peppermint Chocolate Bark
Ingredients
Equal Parts dark and white chocolate disks, melted according to package directions
Ghirardelli peppermint chunks
Instructions
Line al baking pan with parchment.
Pour on the dark chocolate.
Pour the white chocolate on top in a circle design.
Use a chop stick to gently swirl the 2 together.
Sprinkle on the peppermint chunks,
Chill a few mins until hard and break into bark pieces.
The chocolates I used were provided by Chocoley. All opinions above are my own.