PLAY DOH COOKIES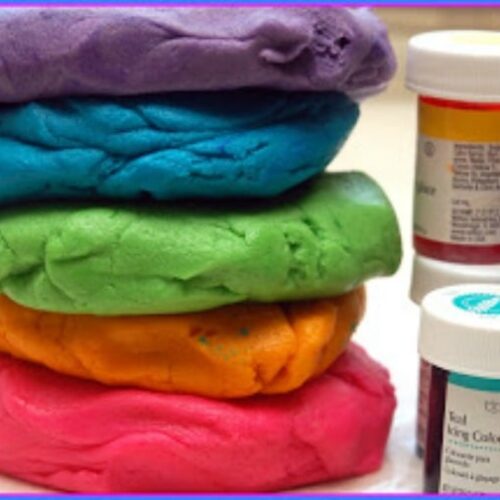 PLAY DOH COOKIES
Ingredients
3

c

flour

½

Tablespoon

baking powder

1

cup

sugar

2

sticks butter

1

egg

2

Tablespoons

milk

1

tsp

vanilla extract
Instructions
ELECTRIC MIX BUTTER & SUGAR. ADD EGG, MILK, VANILLA. ADD FLOUR & BAKING POWDER. PAT INTO DISK. CHILL 1 HOUR. PREHEAT OVEN TO 350. DIVIDE DOUGH INTO DIFFERENT BOWLS AND COLOR EACH ONE WITH A FAVORITE COLOR!!! ROLL DOUGHS ON FLOURED BOARD TO DESIRED THICKNESS. CUT SHAPES AND INSERT OVEN SAFE COOKIE POP STICKS FOR POPS. OR USE COOKIE CUTTERS TO MAKE SHAPES. BAKE 12-15 MINUTES DEPENDING ON SIZE OF COOKIE. IF SMALLER, CHECK THEM EARLIER. LET COOL ON SHEETS.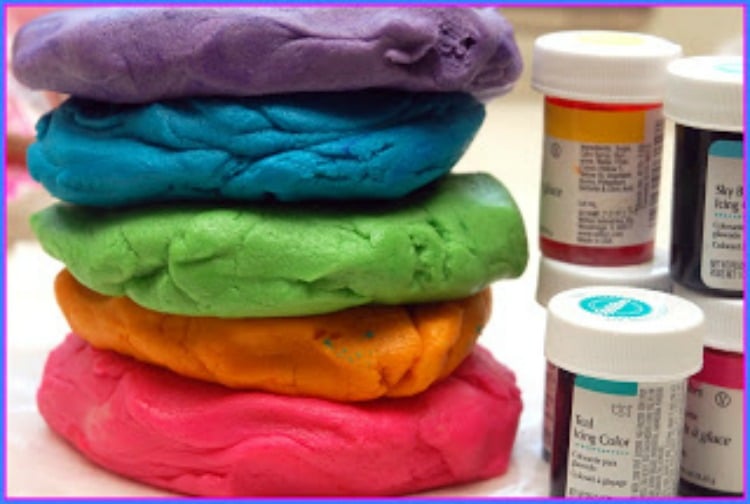 LOOKS LIKE PLAY-DOH, RIGHT? NOPE! IT'S COOKIE DOUGH!!!HOW FUN IS THIS? ROLL ALL OF THE COLOR TOGETHER!!!
STRETCH IT OUT, ROLL IT UP, AND…VOILA!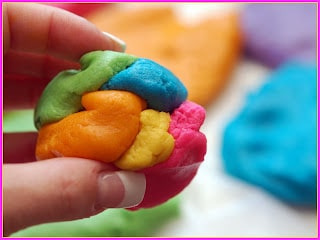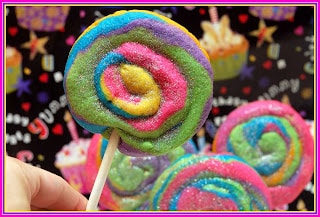 I LOVE THIS RECIPE:
JAKEY GAVE THEM 2 THUMBS UP!!! THAT'S MY GUY! JADEN DIDN'T EVEN WANT HIS!!! GEEEESH!!!