ROASTED TOMATOES, PROSCIUTTO, MOZZARELLA and RED ONION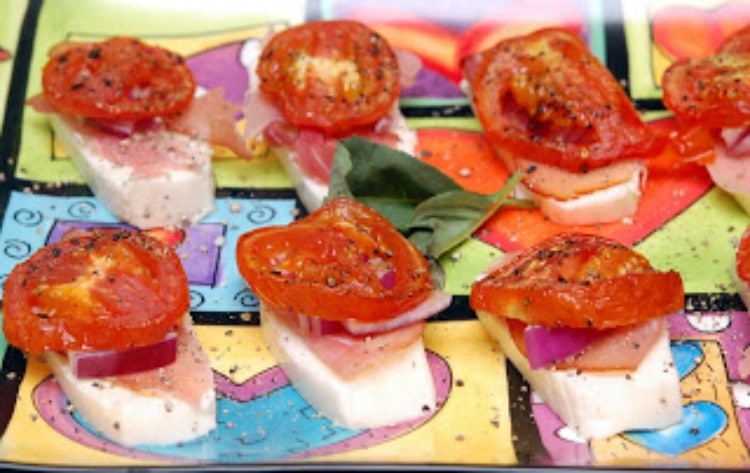 THIS IS A YUMMY LITTLE APPY TO MAKE!
1. SLICE TOMATOES AND DRIZZLE WITH OLIVE OIL OR MACNUT OIL, SALT AND PEPPER. ROAST AT 375 FOR ABOUT 25 MINS.
2. SLICE MOZZARELLA AND LAY ON PLATTER.
3. TOP EACH WITH A PIECE OF PROSCIUTTO.
4. OPTIONAL: TOP WITH SMALL SLICE OF RED ONION.
5. TOP WITH A ROASTED TOMATO.
6. ADD ANOTHER DRIZZLE OF OIL, SALT AND PEPPER.