This is a FUN breakfast treat! I like to load the center with whipped cream and fresh berries. Here is a picture right before the strawberries and blueberries went in the center so you can see how the puffy oven pancake puffs on the sides and sinks in the center. The perfect center vessel for tons of fresh fruit! Don't forget to dust it with powdered sugar before serving to finish off this fancy breakfast!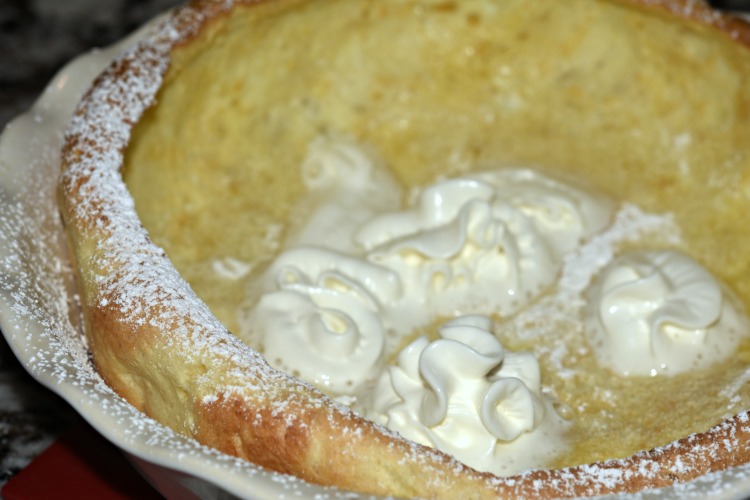 Puffy Oven Pancake
Ingredients
2 Tablespoons butter
2 eggs
½ cup flour
½ cup milk
¼ teaspoon salt
2 cups fresh berries
Powdered sugar
whipped cream/maple syrup for serving
Instructions
Preheat oven to 400°F.
In 9-inch glass pie plate (or ceramic), melt butter in oven.
Brush the butter over bottom and side of pie plate.
In a bowl, beat eggs.
Whisk in flour, milk and salt.
Don't over mix.
Pour into pie plate.
Bake 25 to 30 minutes or until puffy and deep golden brown.
Serve immediately topped with berries and whipped cream.
Sprinkle with powdered sugar.
Adapted from Betty Crocker