This is pretty much a killer recipe! Total Home cookin with a comfort food feel!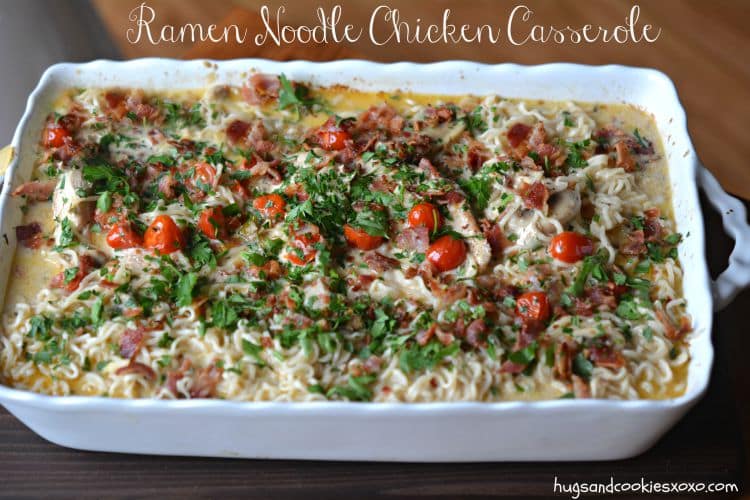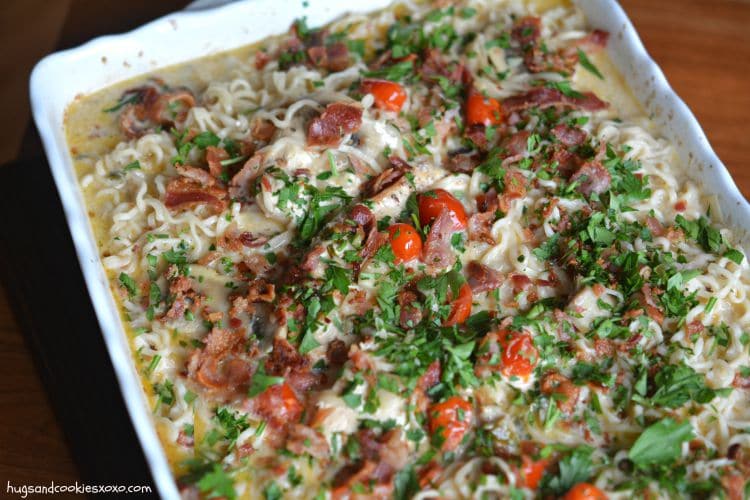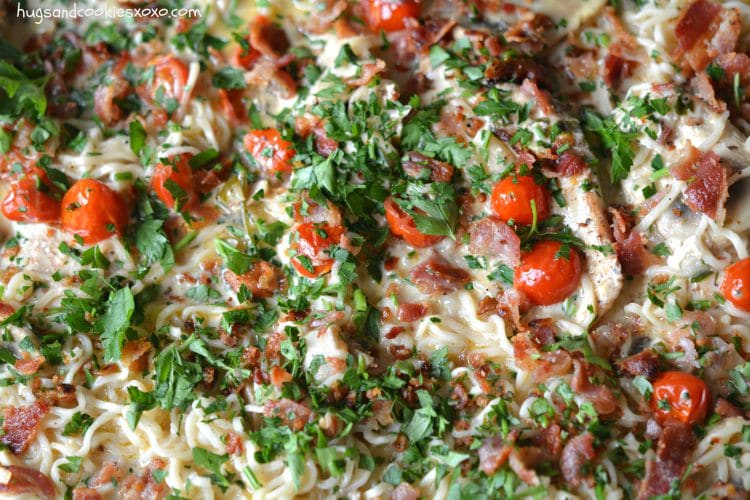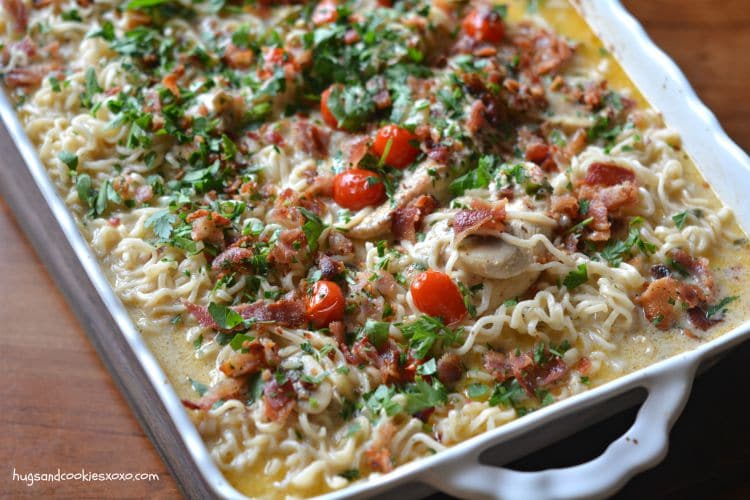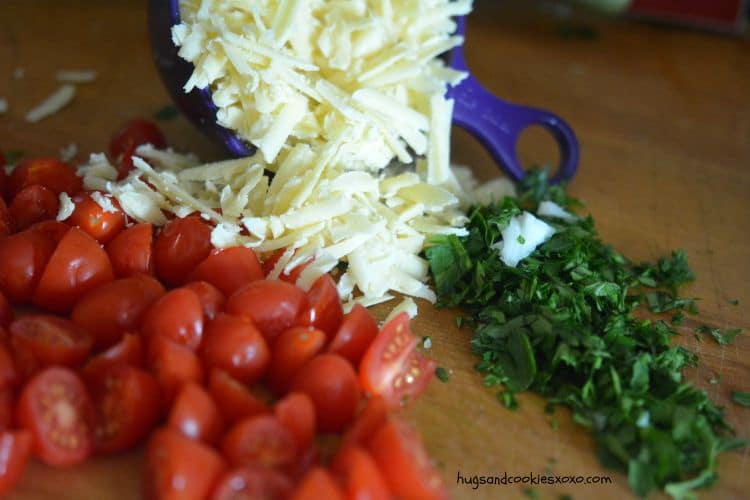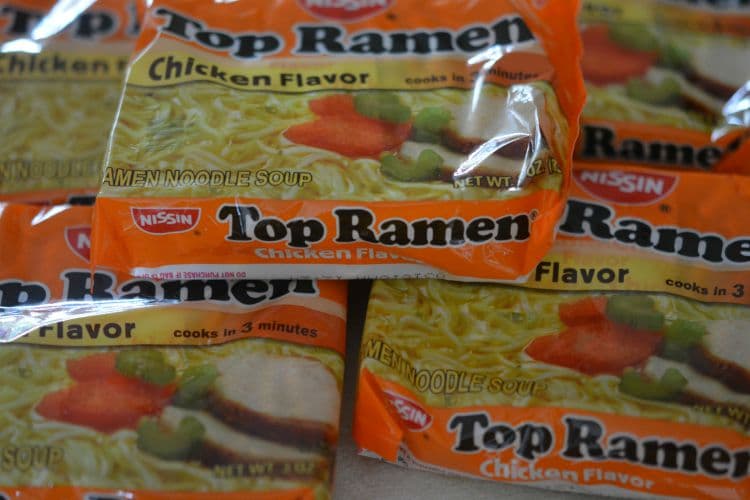 You'll Need:
Ramen Noodle Chicken Casserole
Ingredients
5 packages Ramen Noodles, flavor packet discarded (or save for another use)
6 chicken cutlets (1½-2 pounds total)
1 cup Caesar Dressing
salt, pepper, chili powder
5 slices bacon
8 oz. sliced mushrooms
1 C onion, diced
3 T flour
3 T butter
3 C chicken broth
1½ C heavy cream
1 C cheese, grated (i used Kerrygold)
1 C fresh plum tomatoes, cut in half
¼ C fresh parsley, minced
Instructions
Marinate chicken in caesar dressing for a few hours, use a ziploc bag to make it easy.
Cook bacon until crispy, remove and chop.
Leave just a few Tablespoons of bacon fat in the pan and cook chicken until well browned. Season chicken with salt, pepper and chili powder.
Transfer to large casserole pan.
Clean out pan and melt the butter.
Add onion and mushrooms cooking 5 mins.
Add flour and cook 1 minute whisking it in well.
Pour in broth and cream.
Bring to a boil while stirring for 2 minutes.
Shut heat.
Season with salt, pepper.
Add cheese & parsley.
Pour this over the chicken.
Sprinkle tomatoes on top and bake uncovered 25-30 mins.
Meanwhile cook the noodles until done and add them to the finished chicken dish.
Decorate the top with the bacon and extra parsley.
Adapted from
Heather Likes Food
-pop on over-you'll LOVE her blog! You can also follow her
Facebook Page Here!