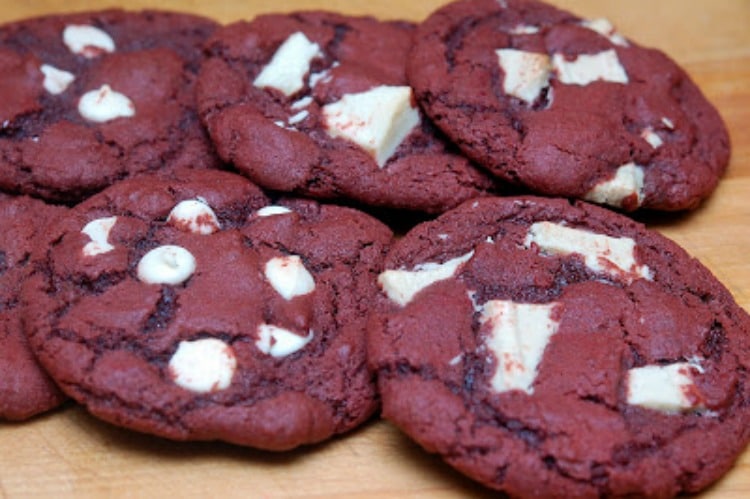 For these cookies, I tried 3 types of white chocolate. I used Ghirardelli chips, a Ghirardelli bar and a bakers thicker bar. All baked up equally well, so choose the one you like best!
red velvet & white chocolate cookies
 Ingredients
1/2 cup (1 stick) unsalted butter, at room temperature
1/2 cup granulated sugar
1/2 cup light brown sugar, packed
1 large egg
1 teaspoon vanilla
1 and 1/2 cups all-purpose flour
1 teaspoon baking soda
1/4 teaspoon salt
1/3 cup cocoa powder
Red food coloring liquid or gel
1/2 cup white chocolate chips
Beat butter and sugars. Add egg and vanilla. Add all dry ingredients, along with a lot of red food coloring to reach the shade of red you like. I used the wilton gel so I would need less. Stir in chocolate chips or a white chocolate bar that you've chopped. Bake 7-10 minutes at 375 on parchment lined cookie sheets. Cool.
You May Love These, Too! XOXO