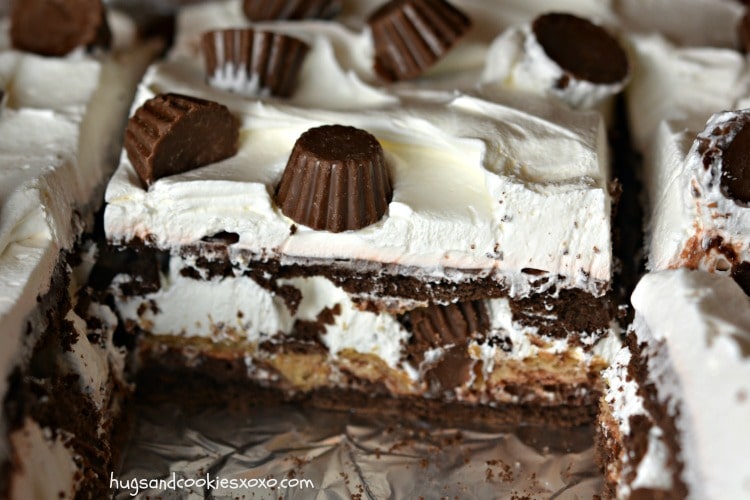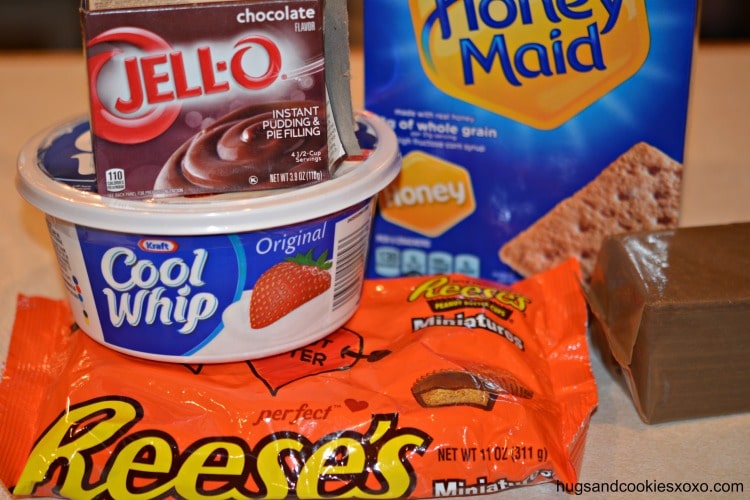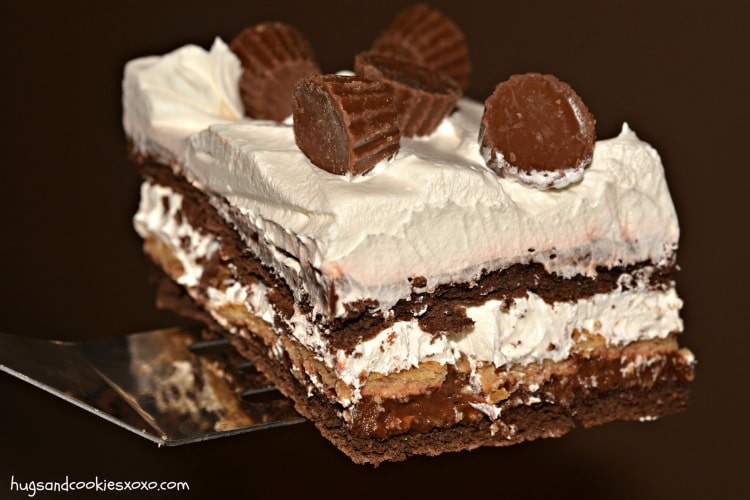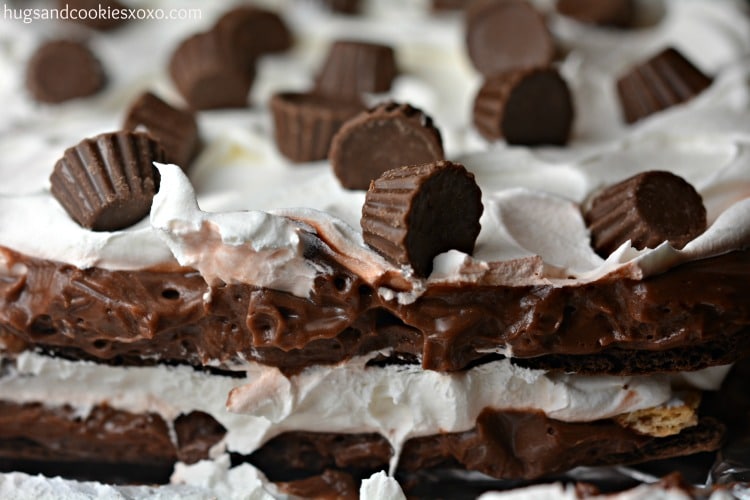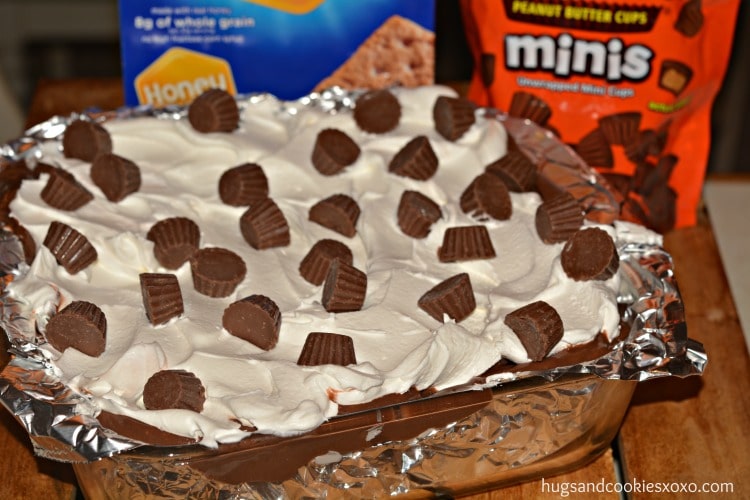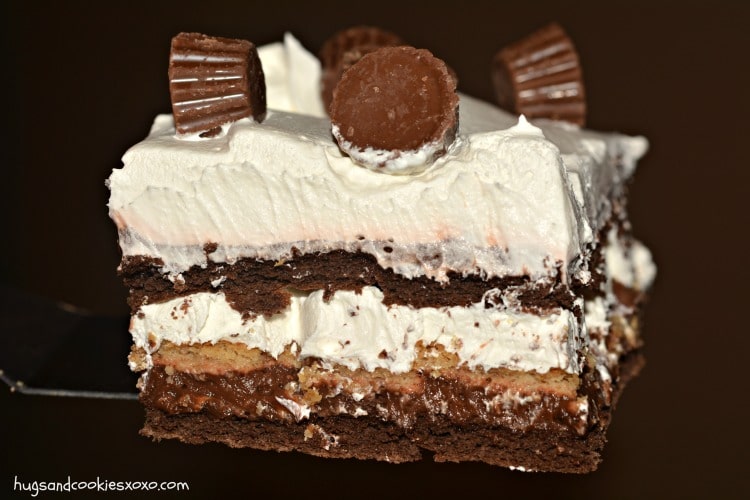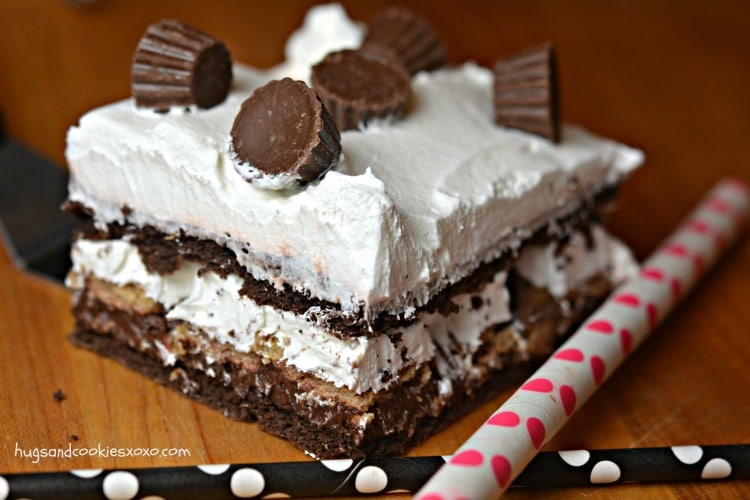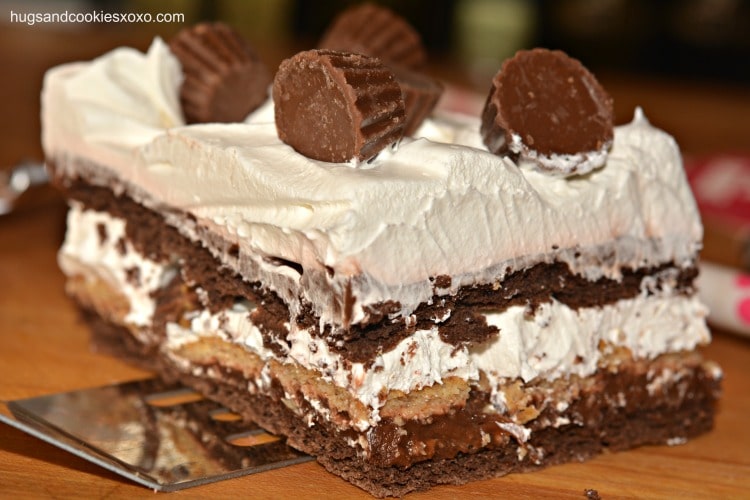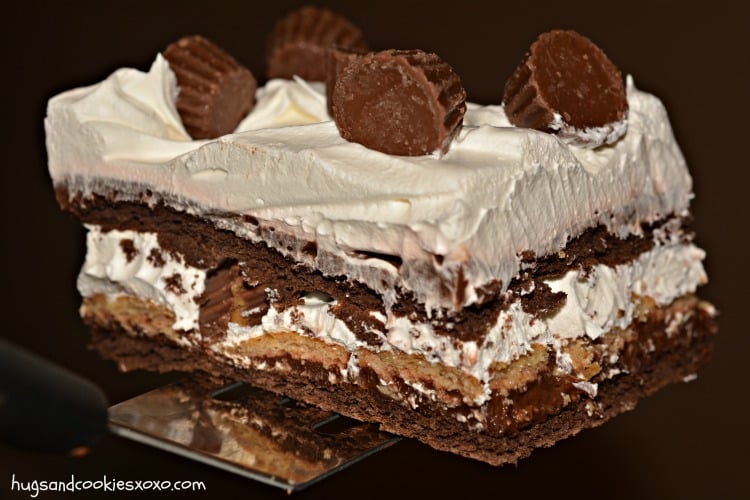 Reese's Ice Box Cake
Ingredients
1 sleeve chocolate graham crackers
1 sleeve honey graham crackers
1 small box chocolate pudding, prepared according to package
1 tub cool whip
1 bag Reese's minis
Instructions
To assemble, line an 8x8 pan with nonstick foil.
Start with chocolate grahams, pudding, cool whip, Reese's.
Repeat alternating the type of graham crackers.
You should have enough room to repeat 3 times.
Top with more cream and Reese's minis.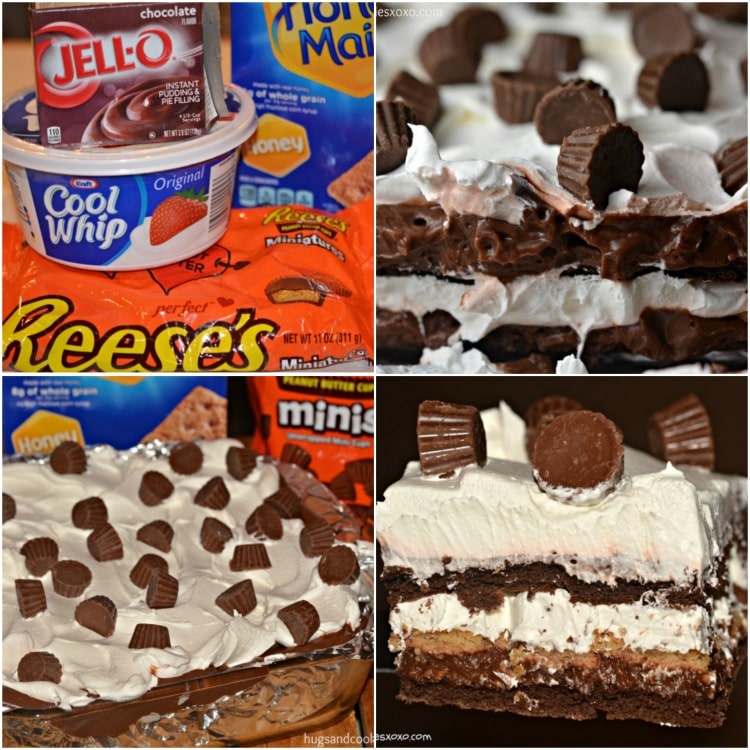 I think you better hurry up and make this. It is so easy, tasty and wonderful! Your friends and family are going to LOVE you for this one!!! Shhhhhh, we don't have to tell them how easy it is to make!!!