I love the name of these…..Cauliflower Steaks! It cracks me up because cauliflower is about as far as you can get from a steak. BUT….these cauliflower steaks really are amazing and delicious!! It took 2 heads of cauliflower to get 4 perfect looking "steaks" but the extras can be roasted too and taste just as wonderful. Roasted cauliflower steaks are definitely a new staple in my house and on the weekly menu!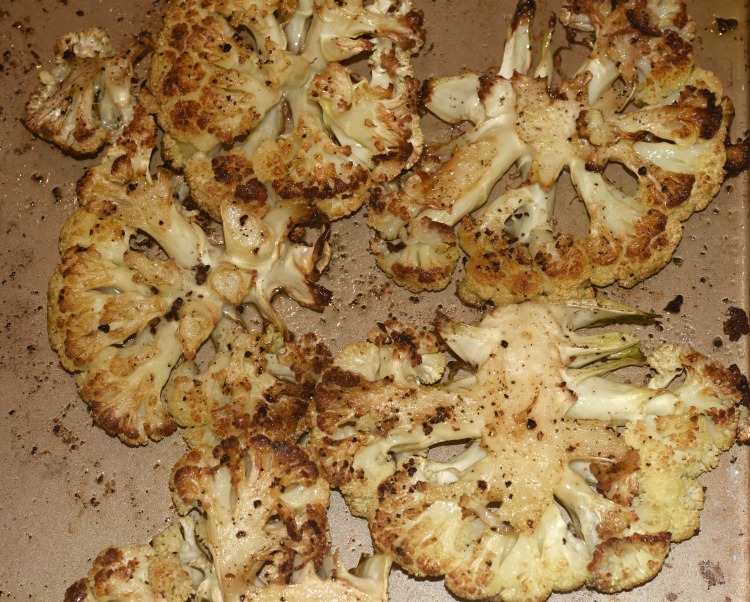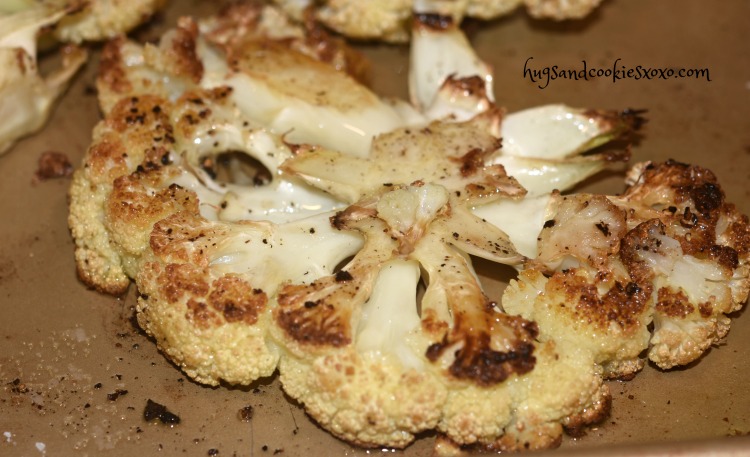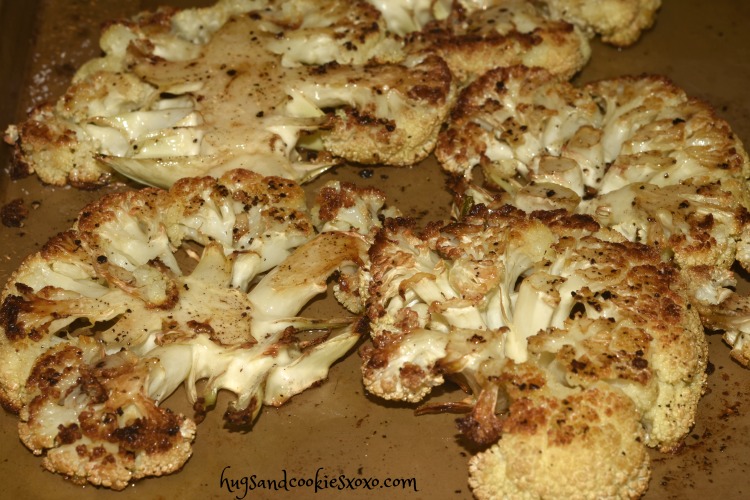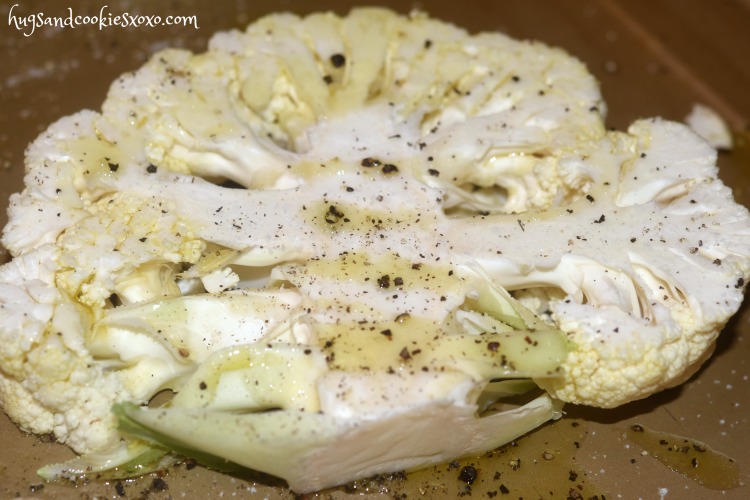 You'll need:
Roasted Cauliflower Steaks
Ingredients
Cauliflower heads, cut into steaks (as many as you want!)
olive oil
salt/pepper
Instructions
Preheat oven 425
Line a baking sheet with nonstick foil. Lay steaks on foil.
Drizzle olive oil on steaks and salt/pepper on both sides.
Roast 10-15 minutes on each side until golden and delish!
You May Love These, Too! XOXO