Are you ready for an insane recipe? Once you make these Rolo Cheesecake Bars, you will be hooked. Cheesecake+Rolos=perfection! These are probably one of my most favorite cheesecake bar recipes. I hope you love them, too. I have a feeling you will. xoxo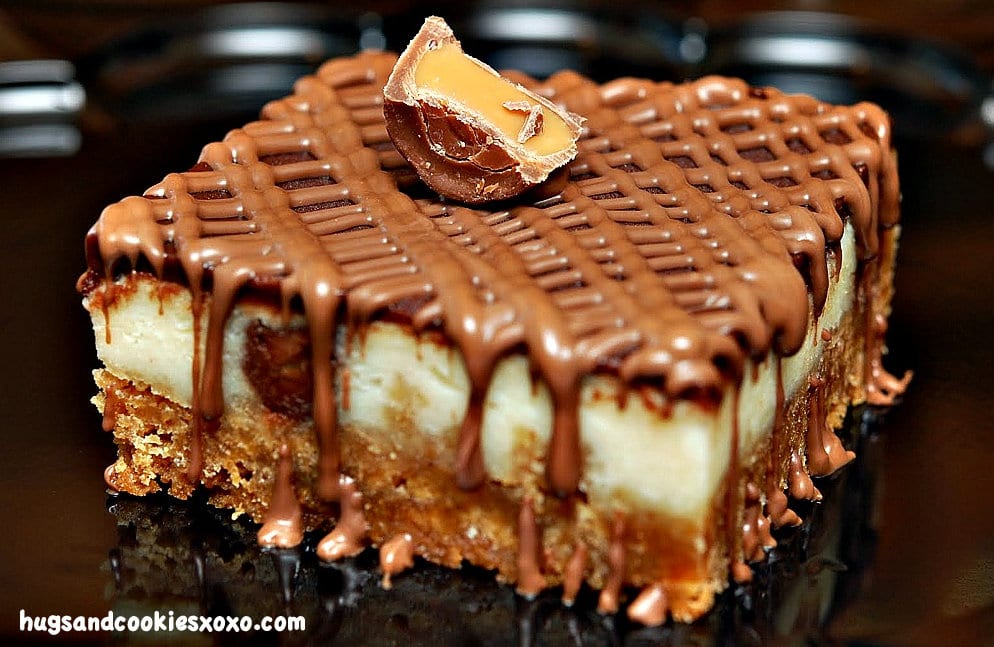 HERE IS THE CHEESECAKE BATTER MEETING THE ROLOS!
HOT OUT OF THE OVEN -READY TO COOL!
POURING ON THE CHOCOLATE GLAZE!!!!!!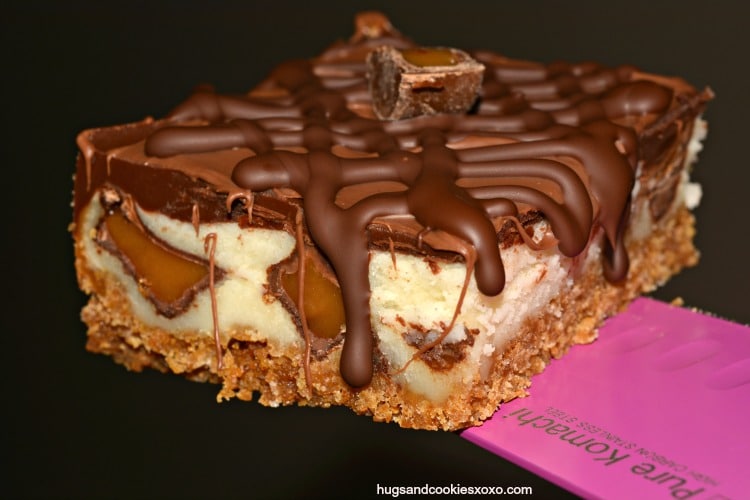 ROLO CHEESECAKE BARS....INSANELY DELISH!!!!!!!!!!!
Ingredients
CRUST:
3 cups of graham cracker crumbs
1 cup sugar
2 STICKS MELTED BUTTER (16 TABLESPOONS)
FILLING:
2 8-OUNCE PACKAGES OF CREAM CHEESE
2 EGGS
1C. SUGAR
¼C. FLOUR
8 ounces rolo minis, unwrapped
GLAZE:
1 STICK BUTTER
6 OUNCES CHOCOLATE CHIPS.
4 TSP. LIGHT CORN SYRUP.
Instructions
Crust
STIR ALL TOGETHER AND PRESS INTO A 9X13 PAN LINED WITH NONSTICK FOIL.
BAKE AT 350 FOR 7-10 MINUTES AND COOL.
Filling
Beat cream cheese. Once smooth, add sugar.
Add eggs one at a time.
Add flour.
Stir in rolos.
Bake at 350 for 30-35 minutes.
Glaze
Melt butter and chips.
Stir in corn syrup.
POUR SMOOTHLY ON BARS AND CHILL OVERNIGHT.
CUT WITH A BIG KNIFE! I ADDED A CHOCOLATE DRIZZLE AND A HALF A ROLO ON TOP!