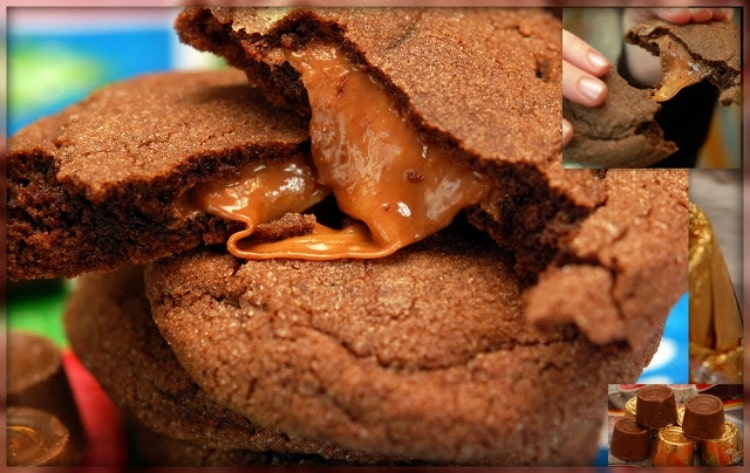 Rolo Cookies
Preheat Oven 375
2 sticks butter
1 c. light brown sugar
1 c. regular sugar
2 eggs
2 tsp. vanilla
2 1/2c. flour
1 tsp. baking soda
1/4 tsp. salt
3/4c. unsweetened cocoa powder
bag of rolos unwrapped
sugar in a dish for rolling cookiesIn a mixer, beat butter and sugars till well combined. Add the eggs and vanilla to blend. Slowly add in the flour, soda, salt and cocoa. Once dough has formed, scoop a large tablespoon of dough-stuff a rolo in the center and surround with the dough so it's hidden. Roll in sugar and place on parchment lined cookie sheet. Bake approx. 10 minutes. Cool, take a picture and eat! Mmm!!!
You May Love These, Too! XOXO