Sausage Leek Stuffing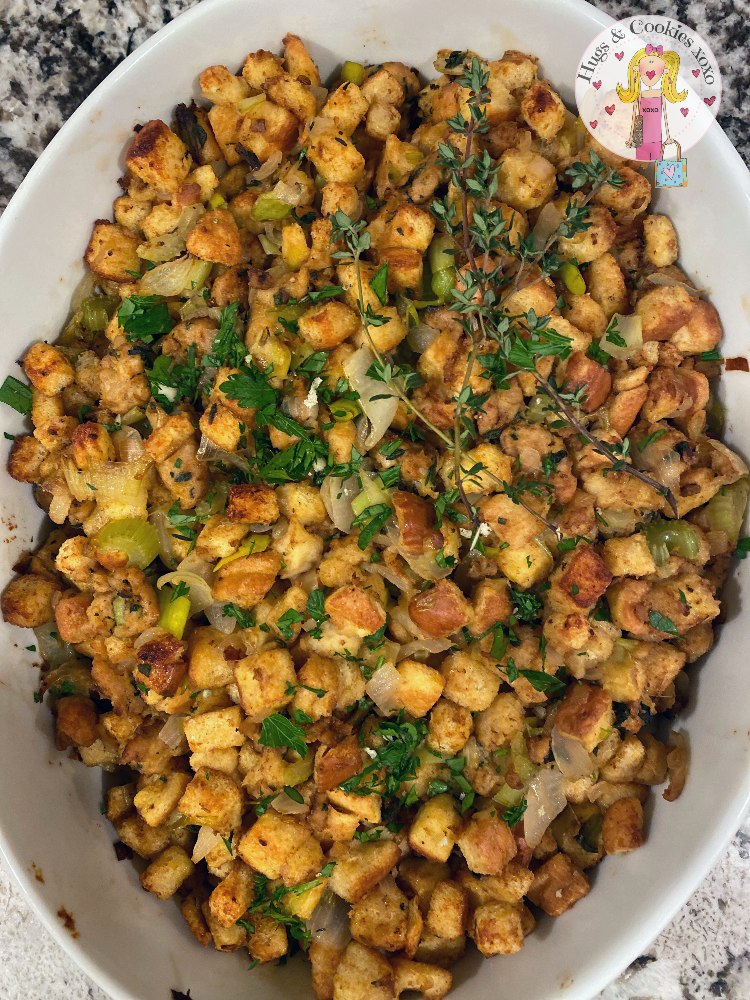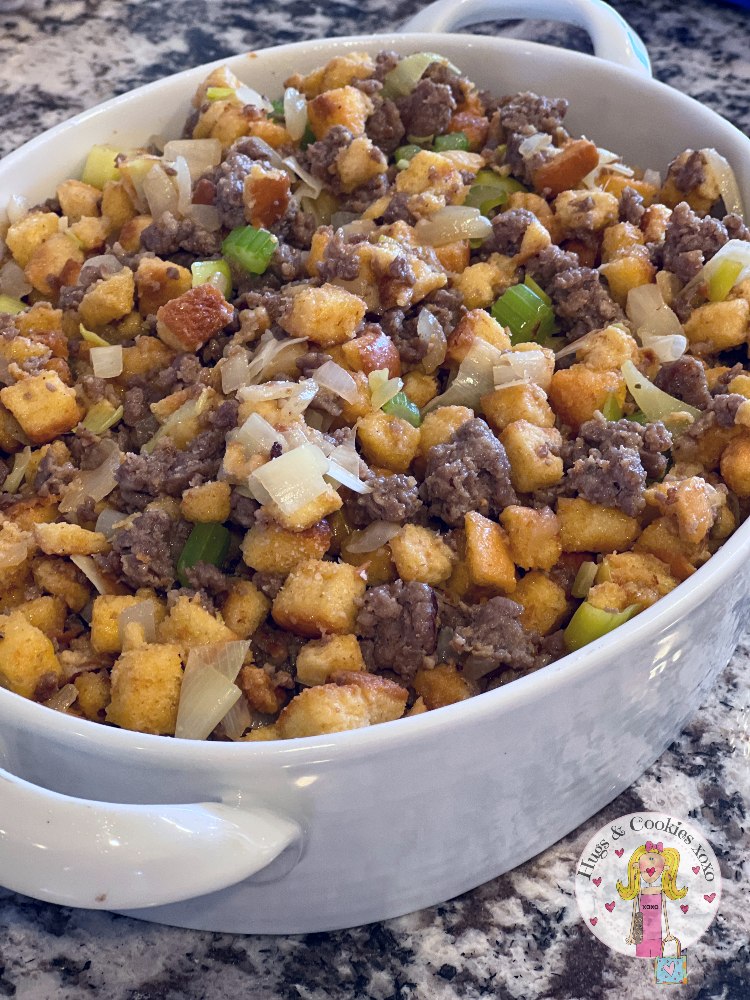 Sausage Stuffing
Ingredients
2 bags Martinelli's Potato Bread Cubes
8T. butter
4 lbs bulk pork sausage (I used Jimmy Dean)
4 leeks, sliced
2½ c. chopped onion
2½c. chopped celery
a pinch of fresh thyme
a pinch of fresh sage
2 cups chicken broth (add slowly in case you like less than we do)
4 beaten eggs
Instructions
Preheat oven 300 and bake bread cubes at 300 on a baking sheet to crisp up, about 15 mins.
Pour into a bowl and drizzle on the melted butter.
Cook sausage until browned and transfer to the bowl with a slotted spoon.
Add leeks, onions, celery to the sausage drippings (may need to add butter to skillet) and cook 8 mins. Add herbs.
Add the veggies to the bread and add the eggs.
Add broth and place into greased 13x9x2 dish.
Bake covered at 350 40 mins. Then uncover 5 mins.
From my friend Suzy and adapted from Epicurious