Spinach Garlic Meatballs Stuffed With Mozzarella
So basically, once you make these meatballs they will be your go-to! I used a combo of pork and beef which I highly recommend. I I also love a splash of milk for tenderness! If your meatball mix should ever be too "wet", just add a few more bread crumbs. Precooking the spinach in olive oil and garlic added so much flavor to these meatballs. Oh, and stuffing with cheese? Genius! Whoever came up with that idea was one smart cookie! This made 32 meatballs so you can certainly halve the recipe for less. I plan to use the extras in a second dinner this week. Probably in some pasta with broccoli rabe, garlic and oil! Hope you enjoy these spinach garlic meatballs stuffed with mozzarella as much as we did!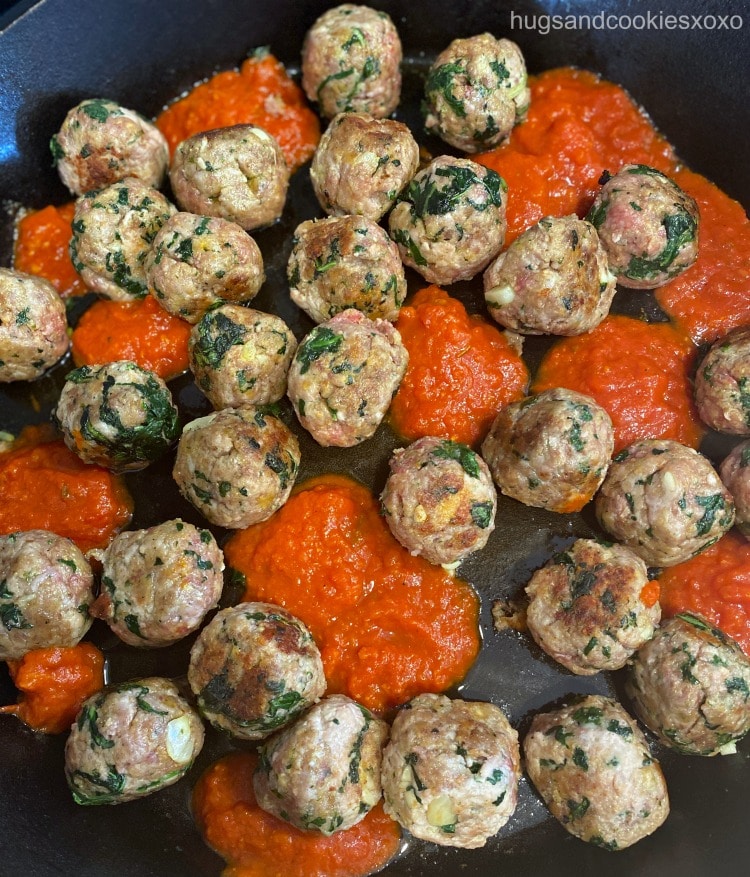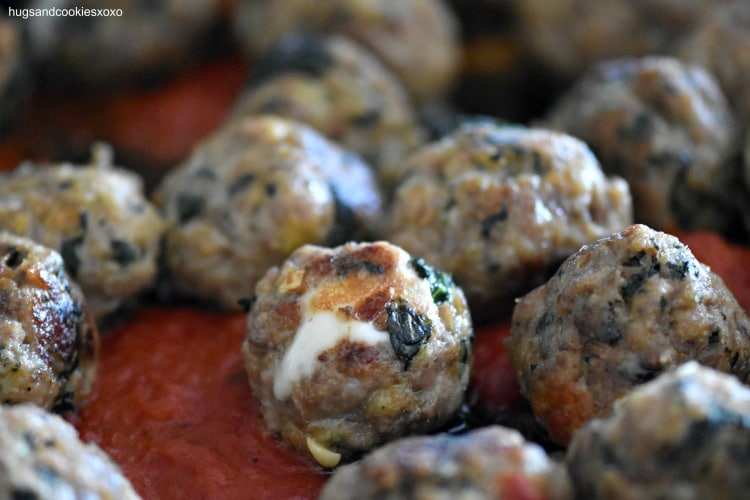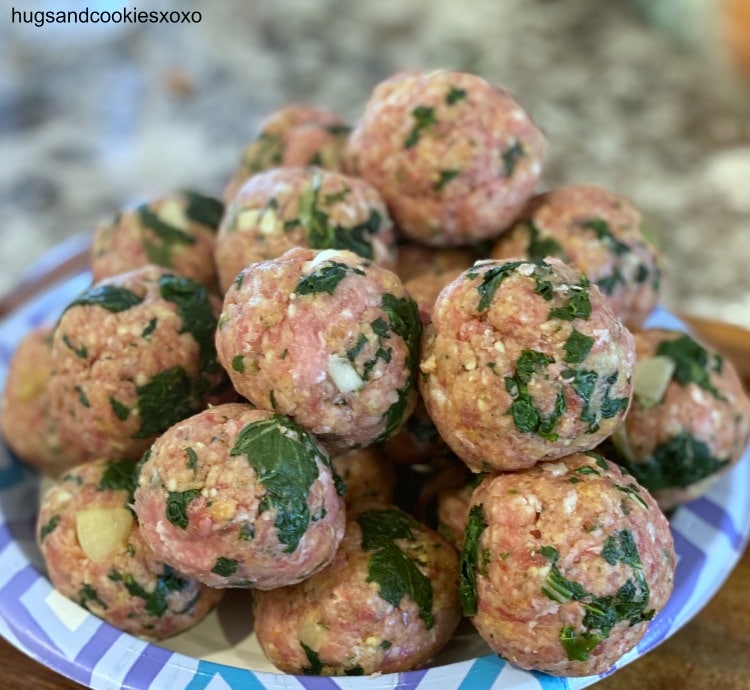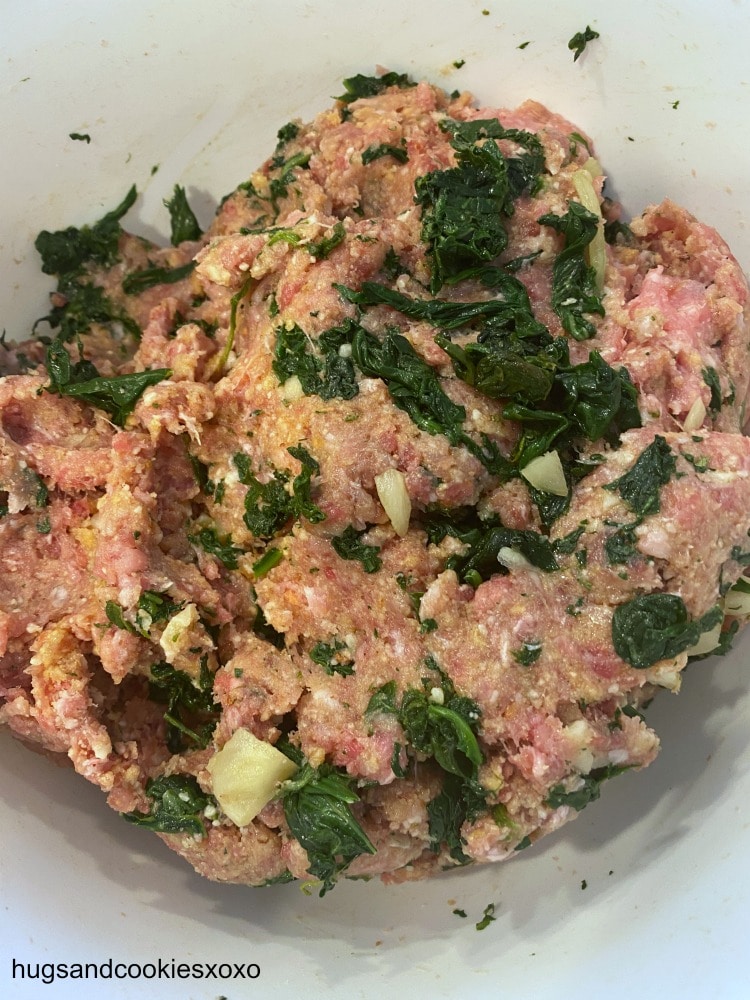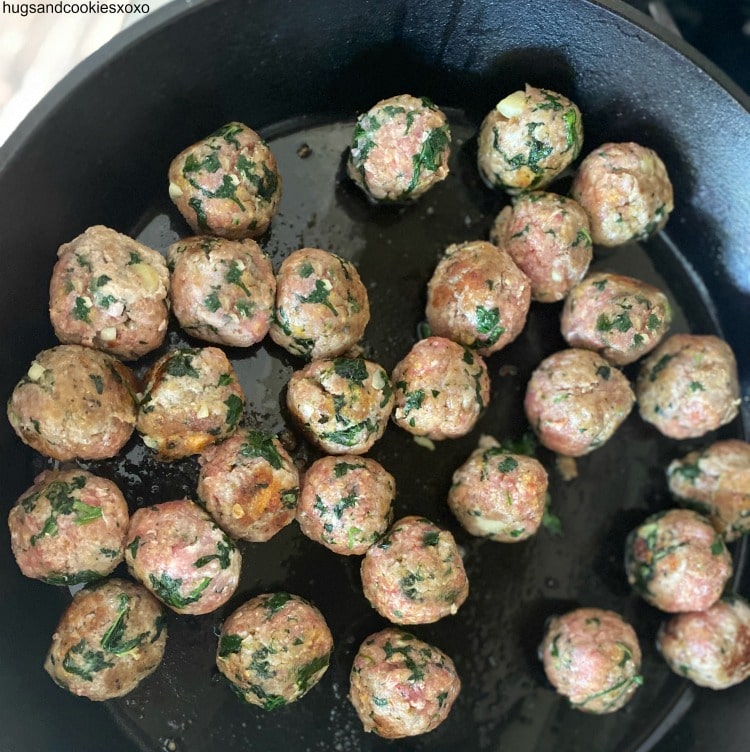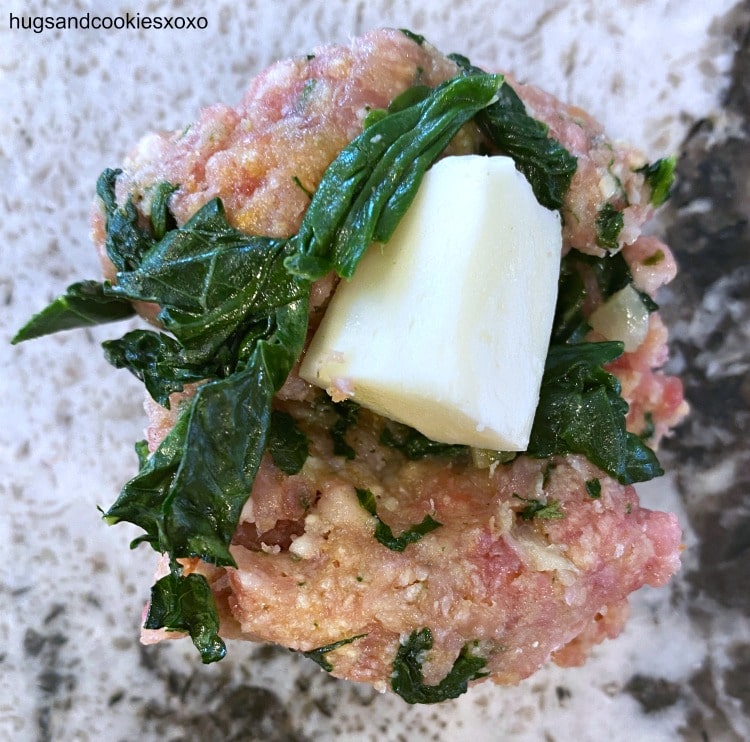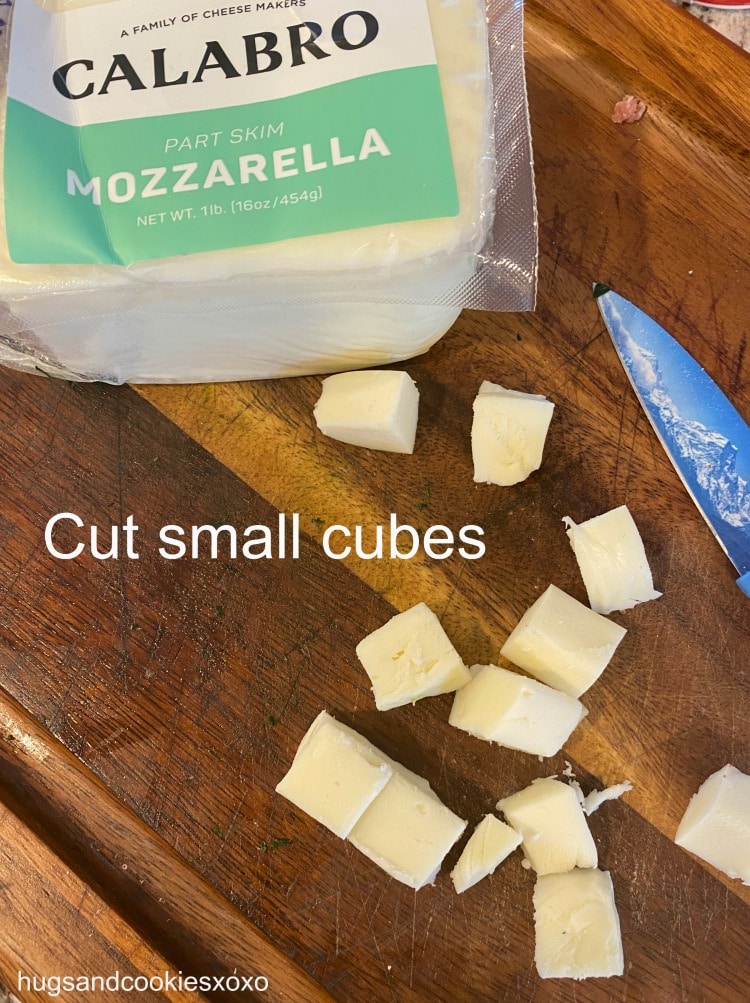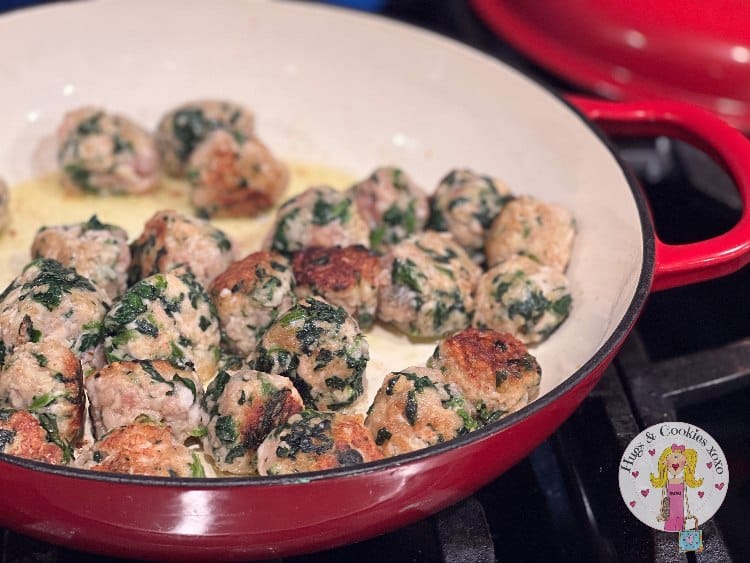 You may need:
Cast iron Skillet (Love this HUGE one, no need to fry in batches!! I fit 32 meatballs.)
Spinach Garlic Meatballs Stuffed With Mozzarella
Makes approx 32 meatballs
Ingredients
Spinach
8 ounces baby spinach, fresh
3 cloves garlic, finely chopped
1-2 T. olive oil
Meatballs
1 pound ground beef
1 pound ground pork
2¼ c. bread crumbs
3 eggs
splash of milk
4 garlic cloves, finely chopped
½ c. Parmesan
salt/pepper
2 T. olive oil
mozzarella cheese (cut into small cubes)
1 jar Rao's marinara sauce


Instructions
Spinach
Heat oil in a skillet and add spinach.
Toss to coat and allow it to wilt.
Add garlic for last minute or 2 until fragrant.
Remove and chop into small pieces, let cool.
Meatballs
Preheat oven to 350.
Mix all ingredients except the cheese and sauce.
Add the spinach/garlic mixture and mix well.
Roll into meatballs and stuff each one with a small cube of mozzarella.
Heat oil in a cast iron skillet and pan fry until the outsides are golden.
Add some dollops of sauce to the bottom of the pan (as much or little as you like.)
Cover skillet with foil and transfer to a 350 degree oven to continue cooking until the meatballs reach 165 degrees.
Serve over pasta!