Lucky Charms Pie
This decadent lucky charms pie is a no-bake magical treat. Perfect for St. Patrick's Day, your children would love to partake in this dessert! Just make sure they don't eat all of the marshmallows before you actually make the pie! You can use the marshmallows from the cereal box but I was lucky to find a bag solely of the Lucky Charms marshmallows!
You can look for it on Amazon here.
You may also love  Lucky Charms Krispy Treats and LUCKY CHARMS ON THE GLASS RIMS FOR GREEN MILK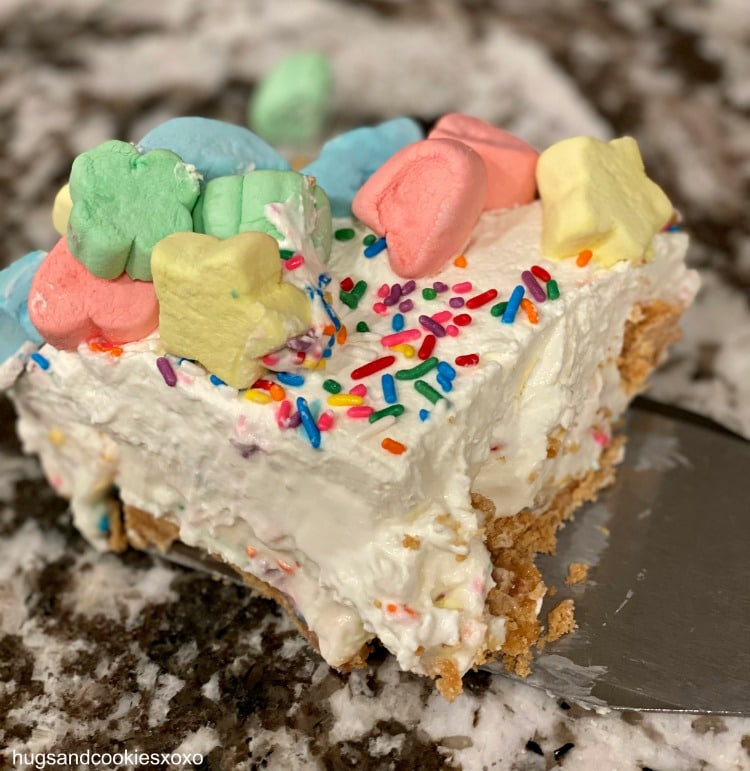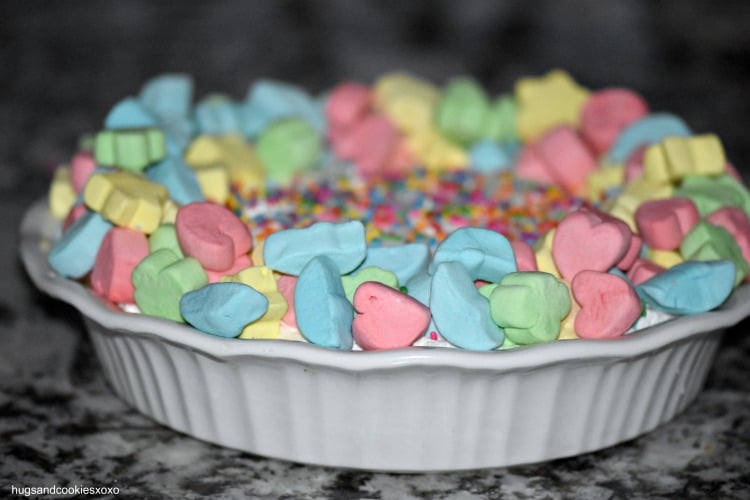 Lucky Charms Pie
Ingredients
Crust
7 tablespoons melted butter
1½ cups graham cracker crumbs
¼ cup sugar
2 cups heavy cream
½ cup powdered sugar
8 ounces cream cheese, softened
8 ounces marshmallow fluff
1 bag large lucky charm marshmallows only
Instructions
Mix butter, graham crumbs and sugar.
Press firmly into 9 inch pie plate and up sides. Chill
Filling
Beat cream and powdered sugar in mixer to stiff peaks.
In another bowl, beat cream cheese and fluff.
Fold in half of the whipped cream and some marshmallows cut in half.
Spread into the crust.
Spread on the rest of the whipped cream and top with the rest pf the marshmallows.
Freeze 8 hours or overnight!
Let sit at room temp a half hour before serving.
Adapted from The Slow Roasted Italian