Secret Ingredient Kid Friendly Chicken Tenders
Have a picky eater at home? Maybe they like chicken but not bread crumbs? This secret ingredient will turn them into chicken tender lovers! It's Panko! Have you tried it before? It is a Japanese style bread crumb!
Here is the bag I buy at Trader Joes! They make the Secret Ingredient Kid Friendly Chicken Tenders perfect!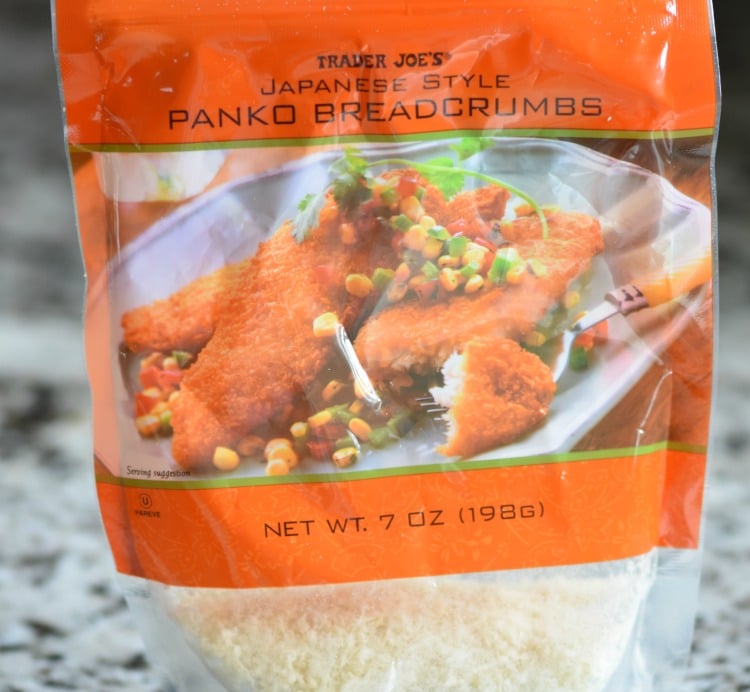 Something about this coating makes the chicken even more delicious than the traditional breading with bread crumbs. Even the adults in the house were gobbling this up. The panko crumbs are light and flaky which adds a unique texture. Very crisp, too! I love to fry these up in a little olive oil and then hit them with salt as they come right out of the pan! You will also love how easy the prep is! No flour needed. I simply dipped the chicken tenders (LOVE Bell & Evans) in egg and then right into the panko, Press the crumbs on firmly and done! Don't be afraid to pan fry these. We are not deep frying so you only need a little bit of oil. I like to use olive oil when I make these. Don't forget to tell your kids you are making Secret Ingredient Kid Friendly Chicken Tenders! It keeps them wondering and piques their interest for sure! These are also delicious as left overs the next day! Heat them up, eat them cold, add them to a salad! You can't go wrong with these! These would also be fabulous in a chicken parm dinner! Yum!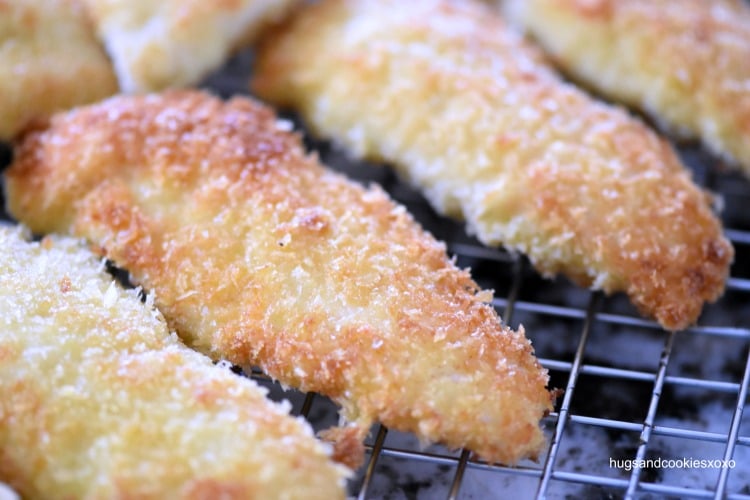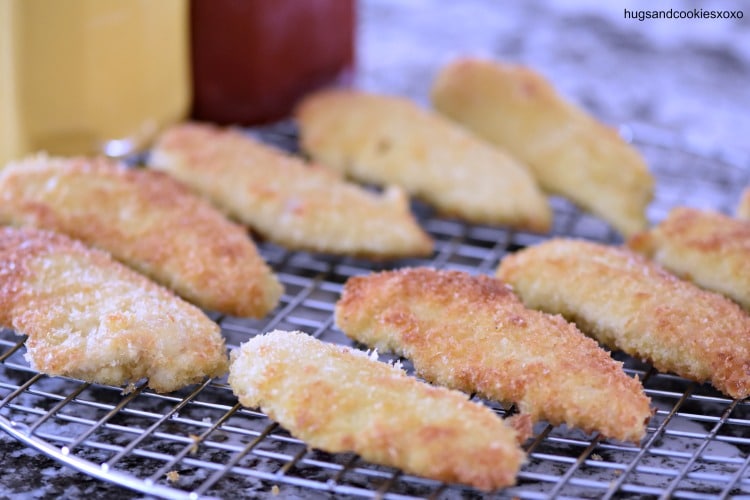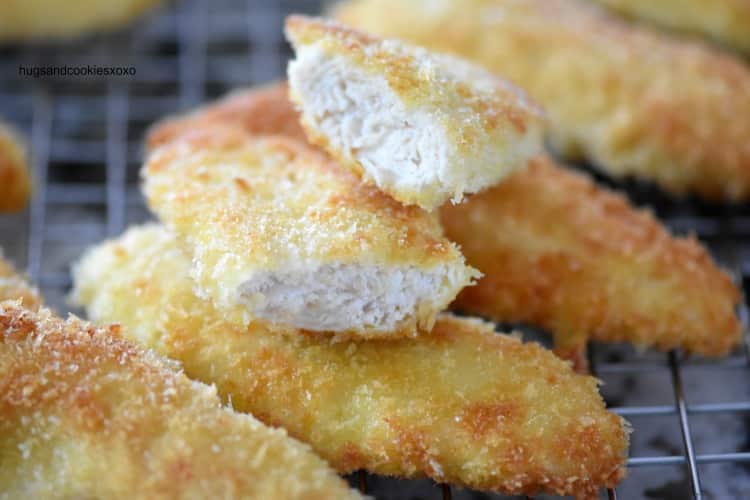 You May Need: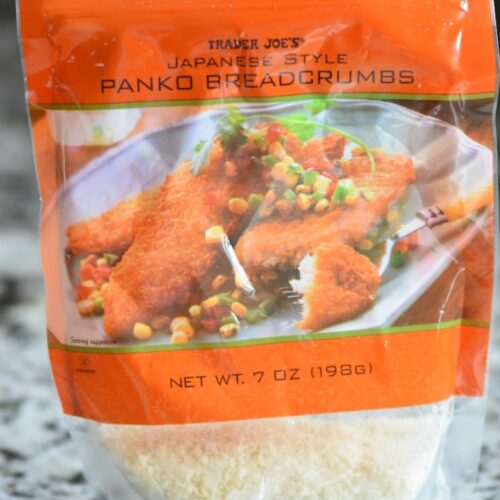 Secret Ingredient Kid Friendly Chicken Tenders
Ingredients
1

package Bell & Evans Chicken Tenders

1

bag Panko Crumbs

2

eggs

olive oil

kosher salt
Instructions
Whisk eggs in a shallow pan.

Dip chicken tenders in egg then into the panko crumbs.

Press firmly.

Heat olive oil.

Pan fry both sides just till cooked all the way through.

I cooked these in two batches.

Remove to a plate lined with a paper towel and sprinkle on salt.

Then move to a cooling rack.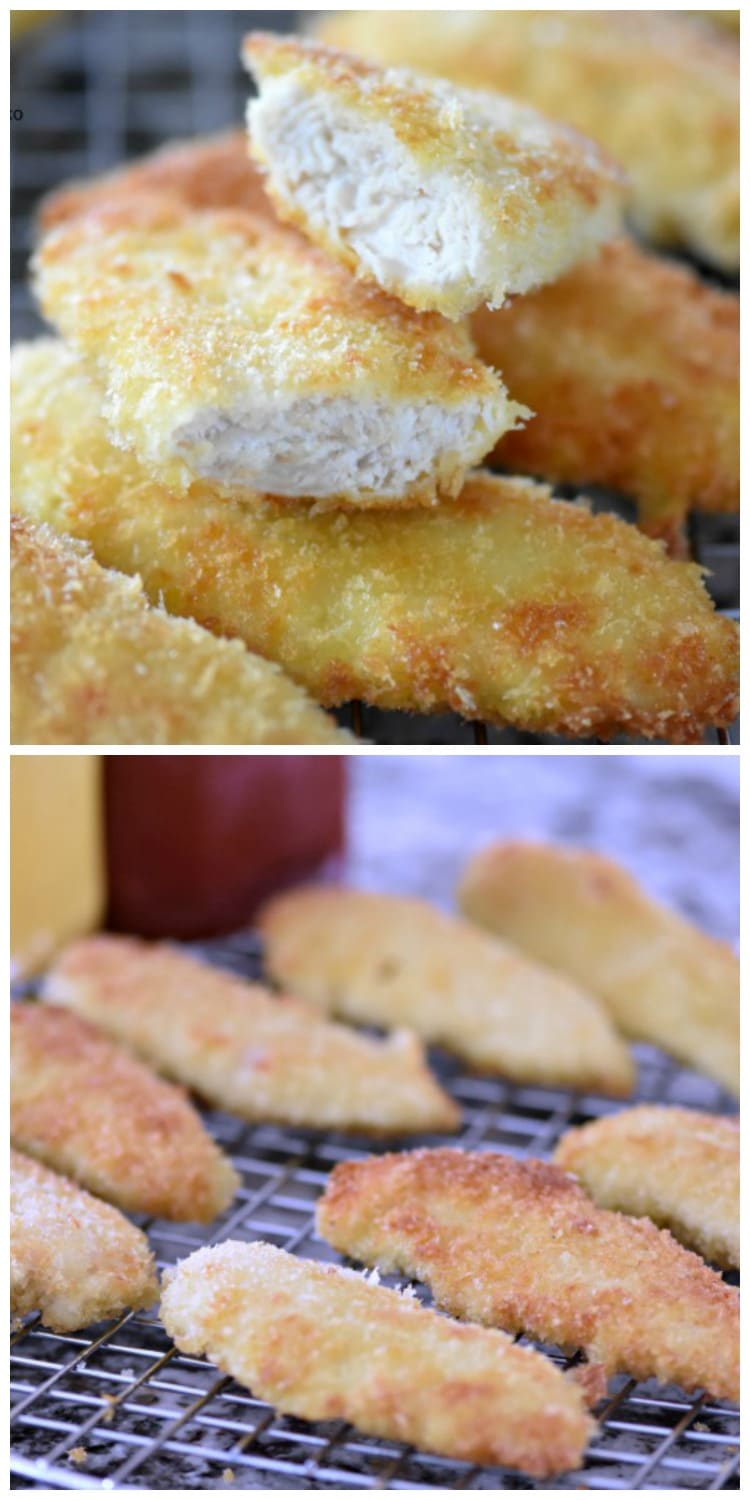 You May Love These, Too! XOXO