So, my boys love to drink Shirley Temples. After all, real men wear pink you know! So these cupcakes were created for my little men! 2 ingredients is all you need!!! A box of cake mix and some cherry flavored soda. No eggs, no water, no oil. Can't get easier than this really! I hope you try out these shirley temple cupcakes and enjoy them!!!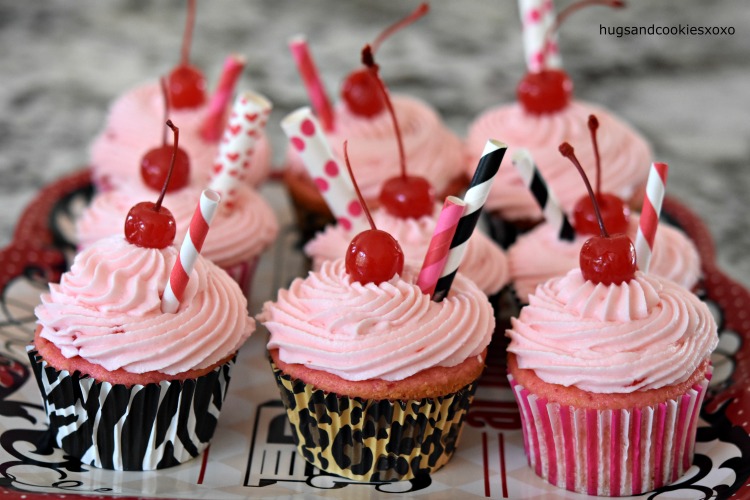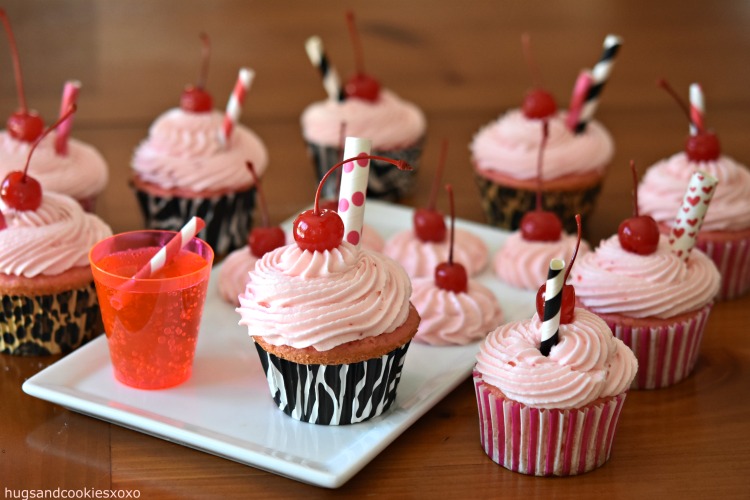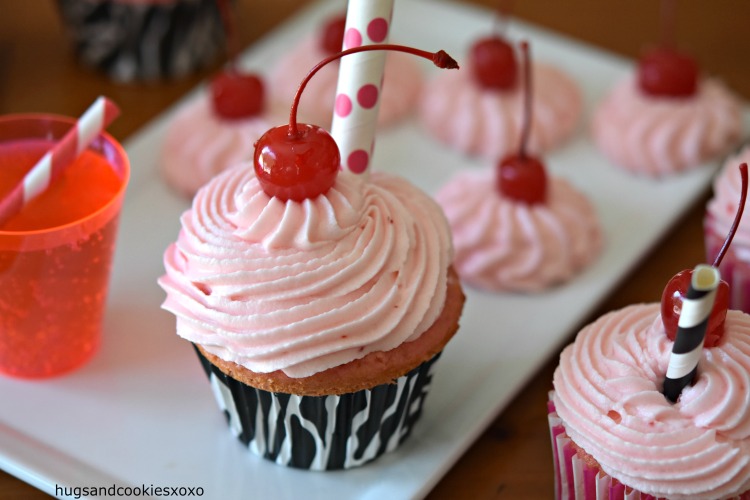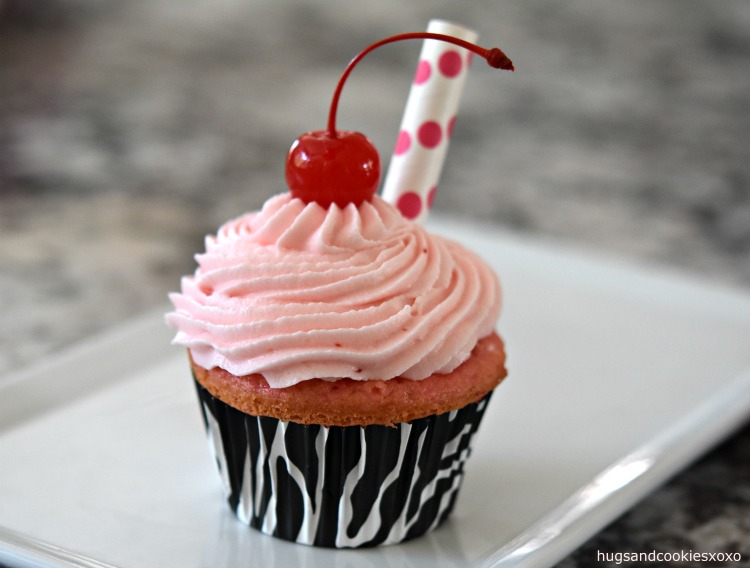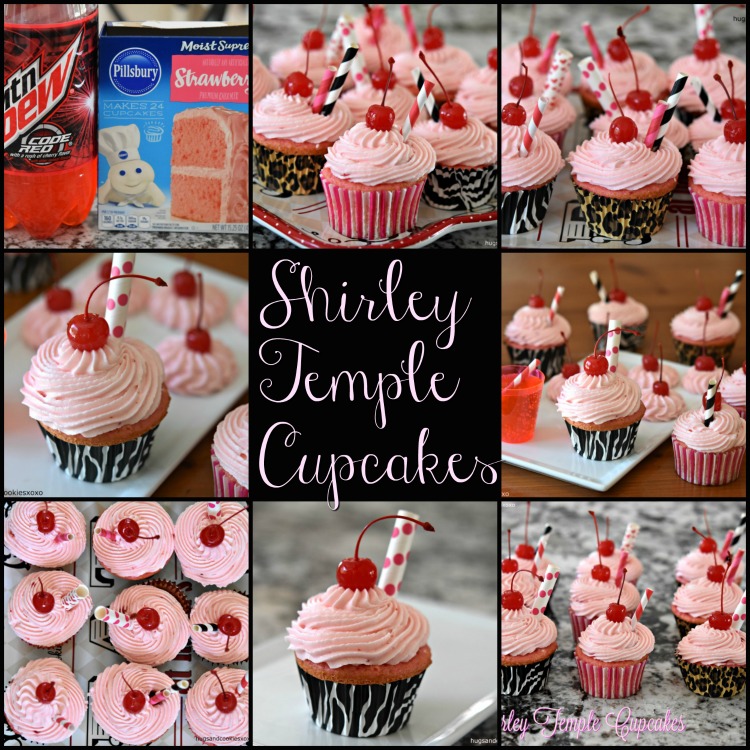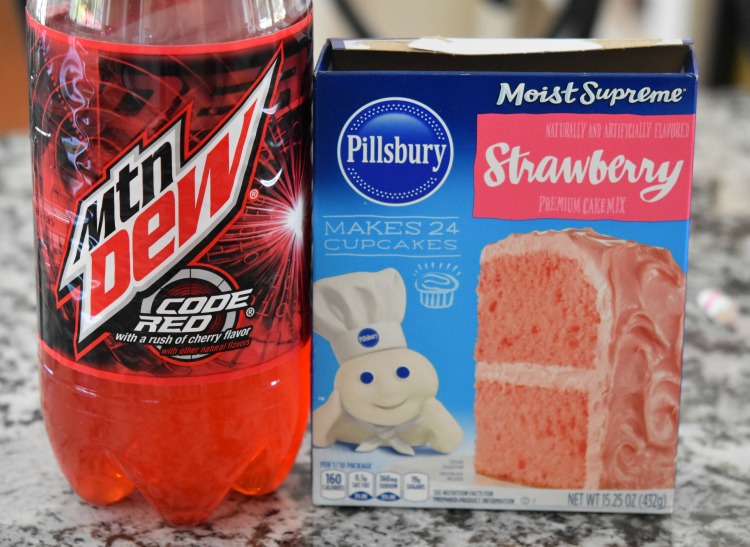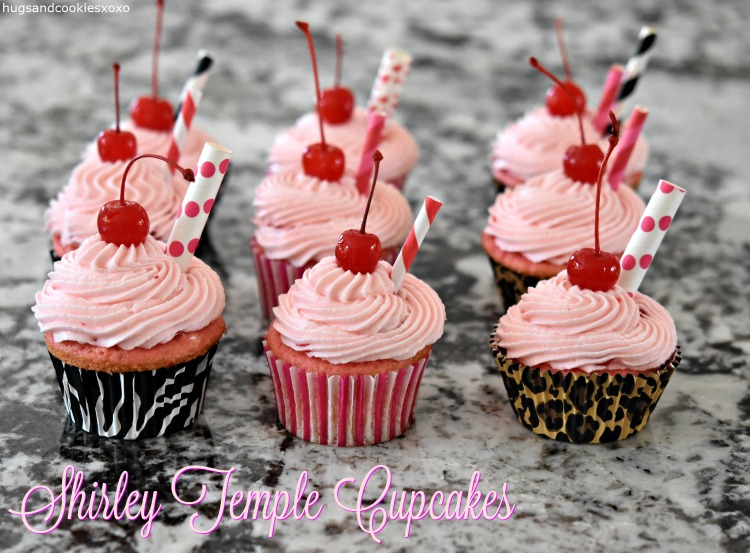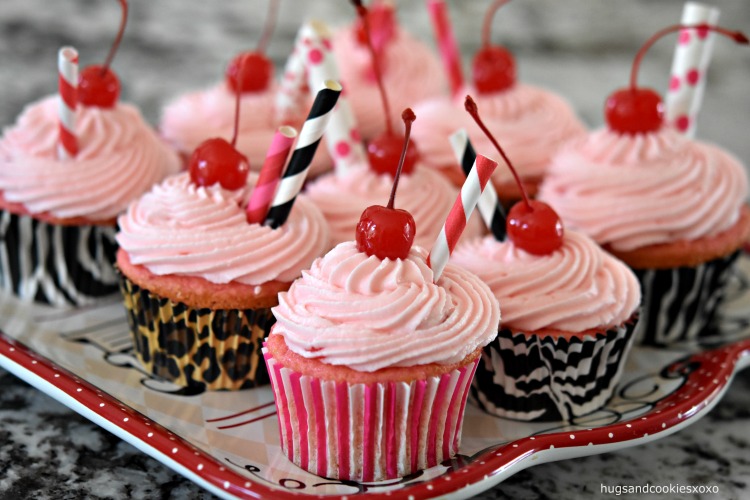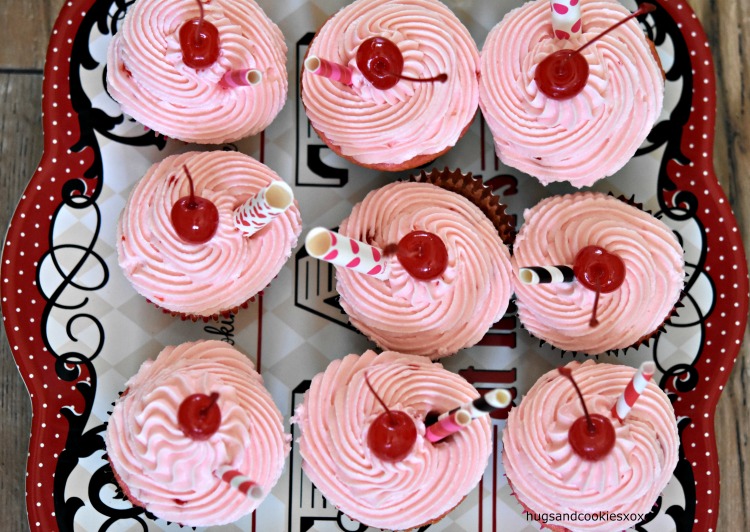 You'll Need:
Shirley Temple Cupcakes
Ingredients
1 box cake mix (vanilla or strawberry for more PINK)
12 ounces cherry soda (cherry 7-up or cherry mountain dew)
Frosting
12 T. butter, soft
4 cups powdered sugar
⅓ cup sour cream
6 chopped maraschino cherries
a few Tablespoons of maraschino cherry juice
more cherries for topping
Instructions
beat cake mix and soda 2 mins until smooth.
Divide into 24 liners and bake at 350 15-18 mins.
Let cool
Frosting
Beat butter and sugar smooth.
Add sour cream and maraschino cherry juice until pink!
Add chopped cherries.
Pipe onto cupcakes and top each with a cherry.
Frosting recipe adapted from
Chef in Training 

You May Love These, Too! XOXO