My mom has been making this recipe for years. She always makes her sauce on the stovetop but I decided to whip these little gems up in my slow cooker. Great idea! Clears off your stove, no mess and you can fix them and forget them until it is party time!! Serve up these cocktail meatballs at your next party! I served these with cutsie toothpicks…check them out on Amazon!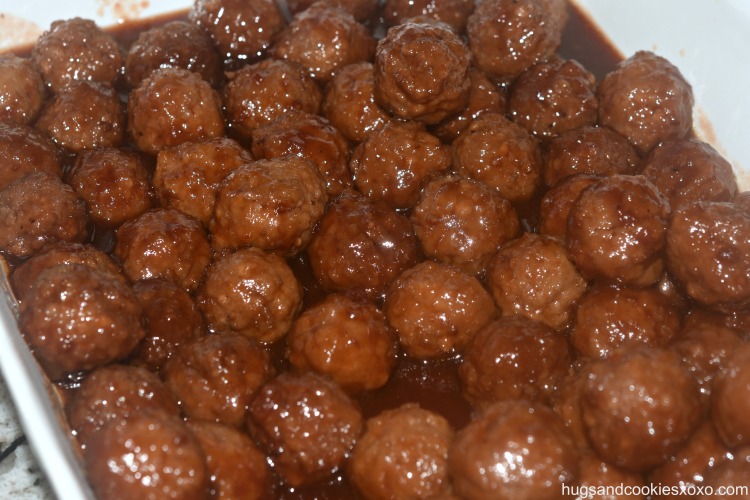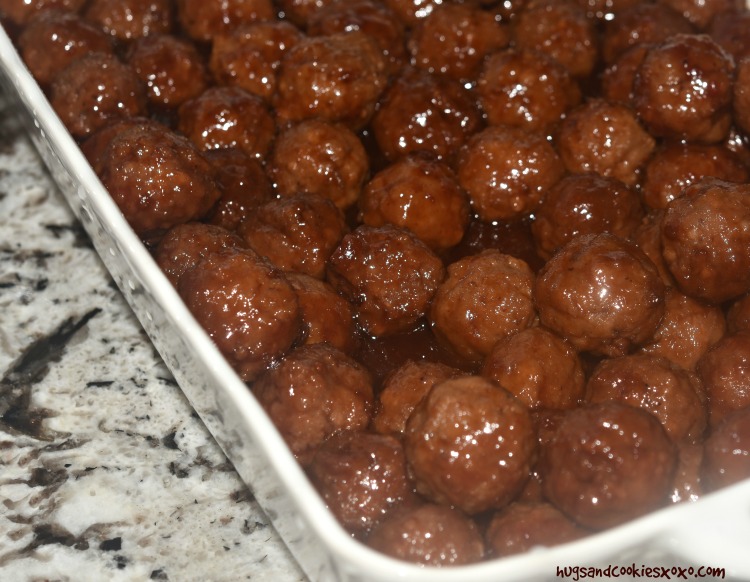 Slow Cooker Cocktail Meatballs
Ingredients
One 12 ounce jar Chili Sauce
1½ cups grape jelly
2 pounds frozen meatballs (our fave is from Trader Joe's!!)
Instructions
Pour the meatballs in the slow cooker.
Stir the chili sauce and jelly together and pour over the meatballs.
Cook on low for 3-5 hours.