Need a treat everyone will love that is simple and quick to put together? S'mores bars! Everyone smiles for this treat!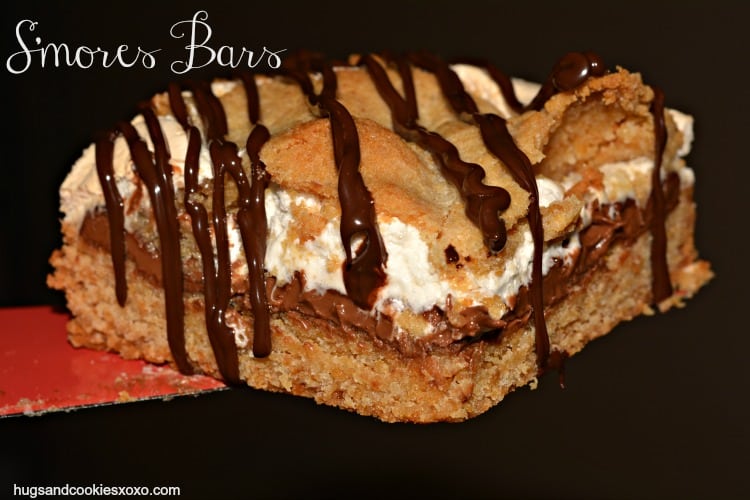 S'mores Bars
Ingredients
MILE HIGH S'MORES BARS (DOUBLES PERFECTLY IN A 9X13 PAN if you choose)
Ingredients:
1 stick butter softened (8 T.)
¾ cup sugar
1 egg
1 teaspoon vanilla extract
1⅓ cups all-purpose flour
¾ cup graham cracker crumbs
1 teaspoon baking powder
¼ teaspoon salt
2 XLARGE HERSHEY BARS (4.4 oz each) You will have a little extra after lining the pan
7 ounce jar marshmallow creme or Fluff
Instructions
Heat oven to 350°F.
Line 8 inch pan with nonstick foil and then you can lift it out when cool
Beat butter and sugar in large bowl until fluffy.
Add egg and vanilla; beat well.
Stir in flour, graham cracker crumbs, baking powder and salt. Beat until blended.
Press half of dough into prepared pan.
Lay chocolate bars over dough.
Spread with marshmallow creme (Tip: wet your spreader/knife if too sticky).
Scatter bits of remaining dough over marshmallow; carefully press to form a layer.
Bake 35-40 minutes or until lightly browned.
Cool completely in pan on wire rack. Cut into BIG bars.