These bars have only a few ingredients yet pull together into a show stopper dessert! The Hershey bars clearly make them an amazing dessert but the brownies, graham crackers and marshmallows don't hurt either!! This is the perfect concoction for kids to make with you. They will adore the layers. I know my 5 year old did! It is so cool when you pull them out of the oven. The marshmallows will be so puffy….quite the site! Be sure to whip these up soon…no campfire needed for these perfect s'mores!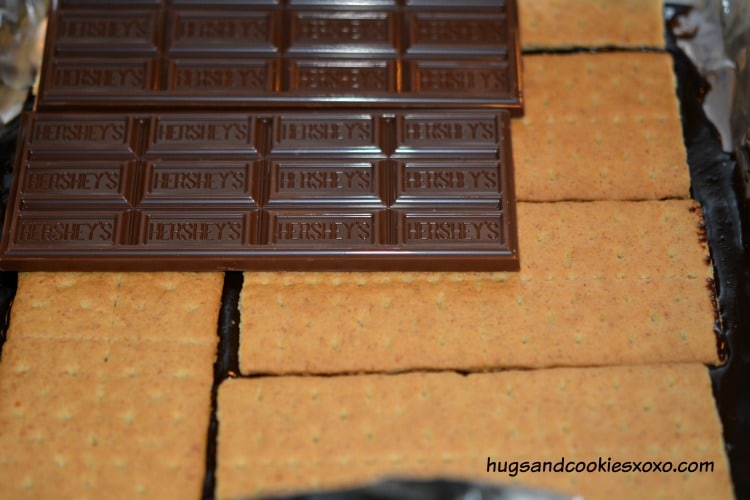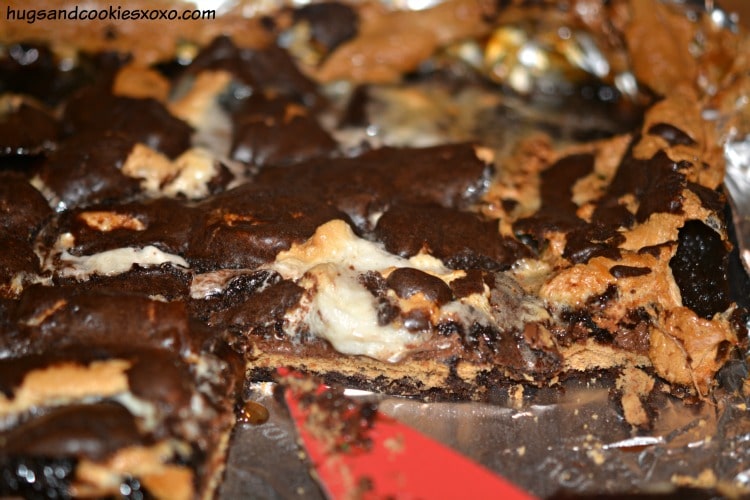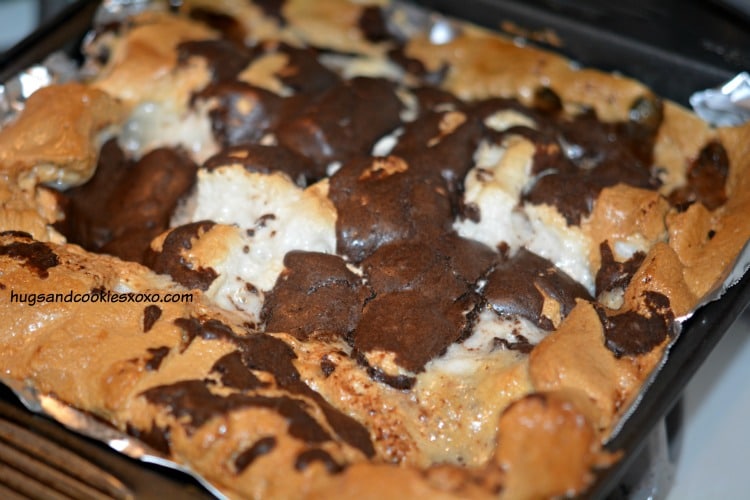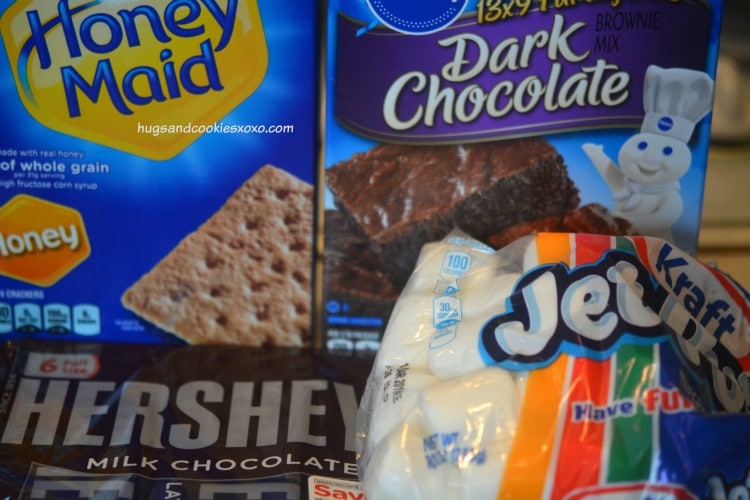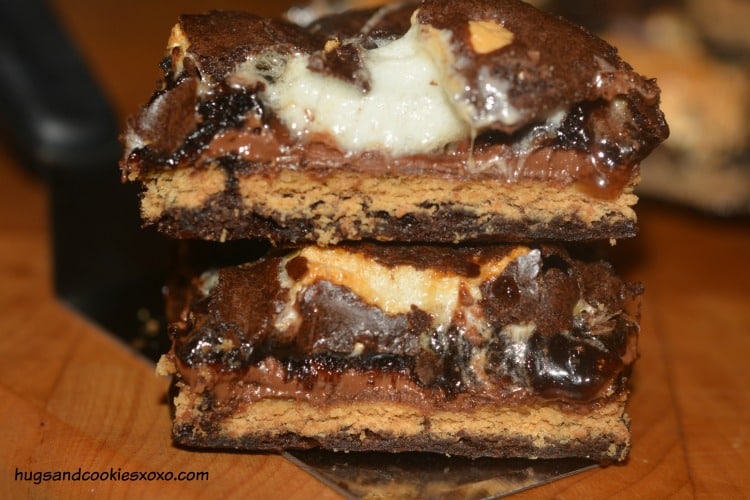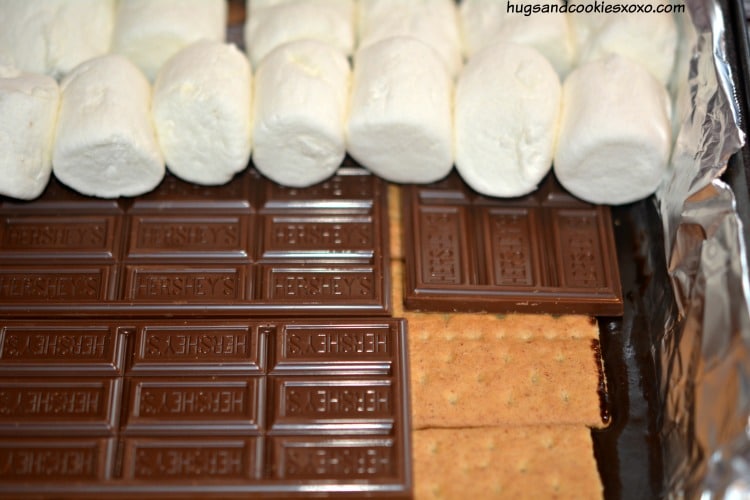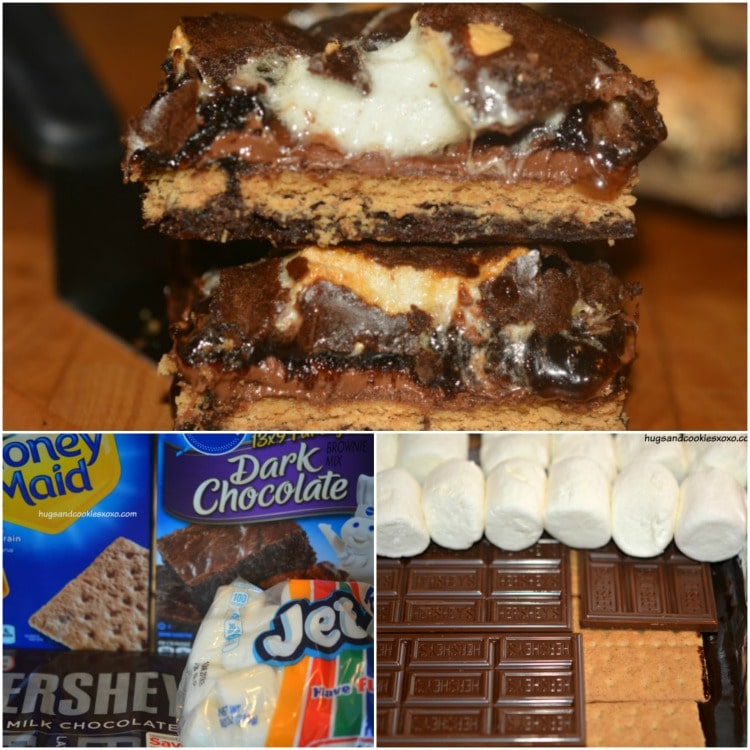 You'll need:
S'mores Brownies
Ingredients
1 box brownie mix, prepare according to box directions
7 graham crackers
7 hershey bars
6 ounce marshmallows
Instructions
Pour half brownie mix into a 9x13 pan lined with nonstick foil.
Top with graham crackers.
Lay Hershey Bars on top.
Top with marshmallows.
Top with rest of brownie batter!
Bake at 350 for 45 minutes.
Cool and cut!


Adapted from
Get Creative Juice
You May Love These, Too! XOXO