It is that delicious time of the month again, Two Sweetie Pies! Each month, Liz from That Skinny Chick Can Bake and I whip up something scrumptious from each other's blog. Today is our reveal day! This month I made S'mores Cream Puffs! I first saw these beauties on Liz's blog and knew I had to make them. Then, I got even luckier and won the cookbook they come from on a giveaway from Liz. How fabulous is that!!!!! The name of the Cookbook is Simply Sweet Dream Puffs by Barbara Schieving you will definitely want to check this out!
You also visit That Skinny Chick Can Bake on…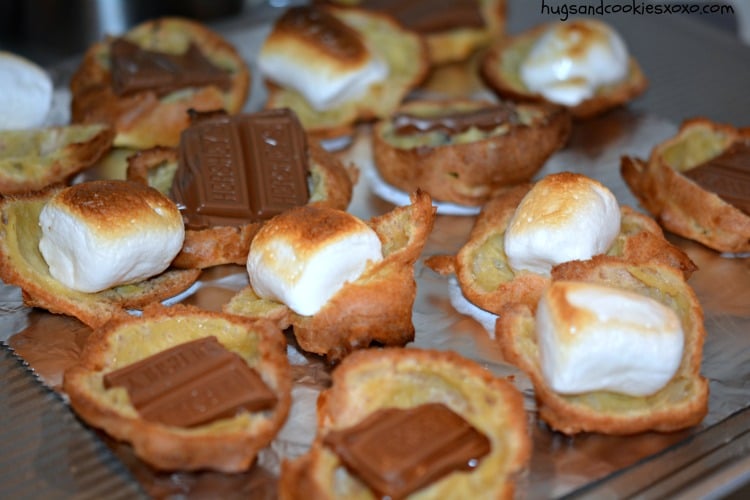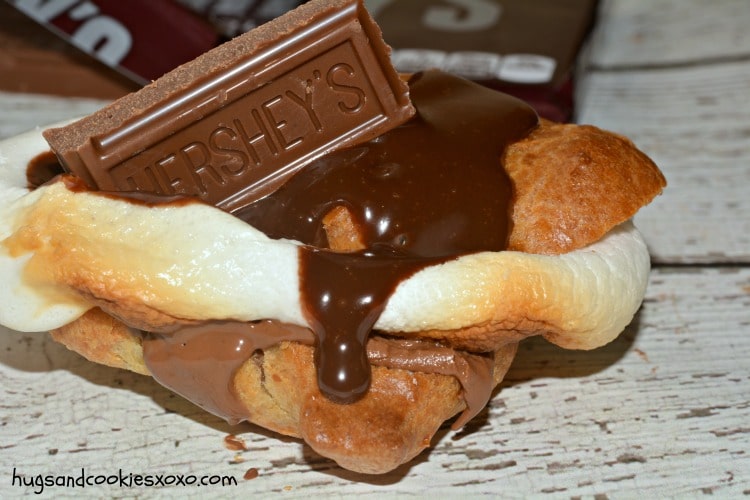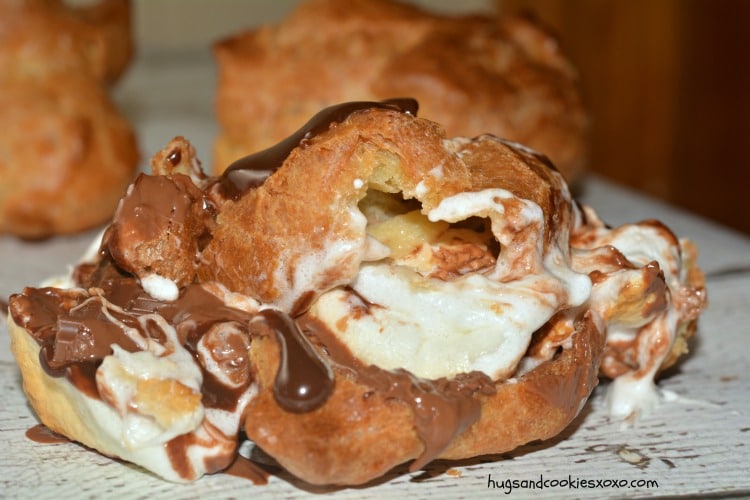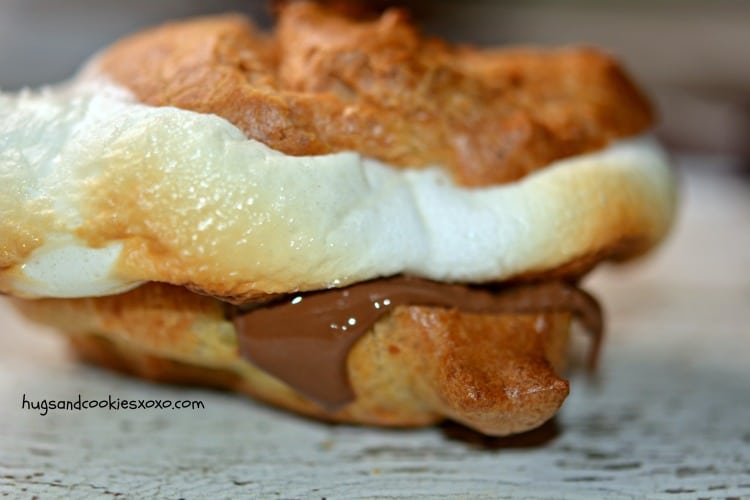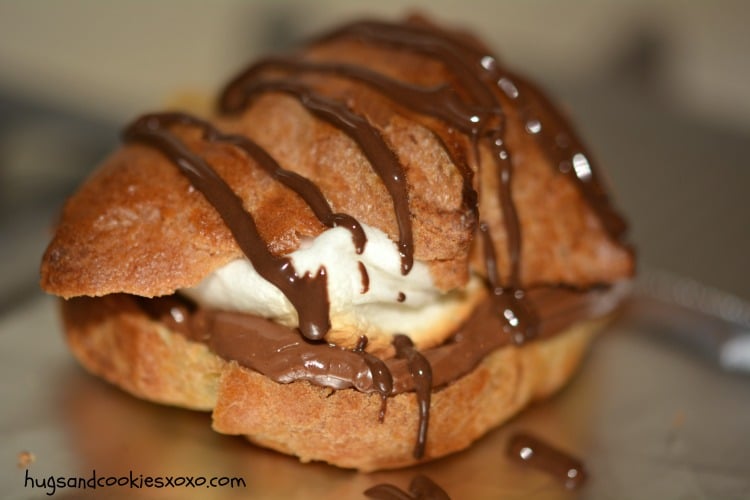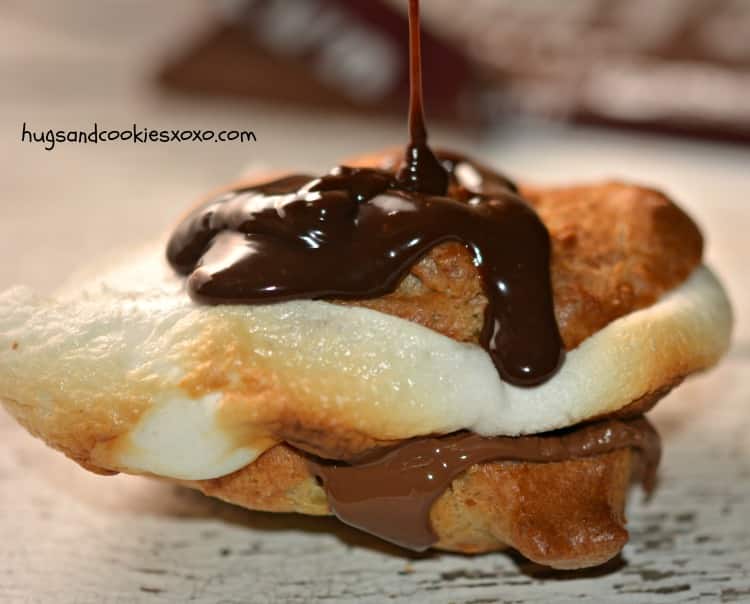 You'll Need:
S'mores Cream Puffs
Ingredients
Ingredients
½ cup bread flour
campaignIcon
¼ cup graham cracker crumbs (about 2 sheets)
6 tablespoons unsalted butter, cut into 6 pieces
1 teaspoon sugar
½ teaspoon table salt
3 eggs, at room temperature
16 marshmallows
4 (1.55 ounce), milk chocolate candy bars, broken into squares.
½ cup Chocolate chips, optional
Instructions
Preheat oven to 425º.
Line baking sheets with parchment paper.
Stir together flour and graham cracker crumbs; set aside.
Bring butter, sugar, salt and ¾ cup water to a boil in a large saucepan over medium-high heat, stirring occasionally.
Quickly remove from heat and stir in flour mixture all at once.
Return to heat, stirring with a wooden spoon until it forms a ball.
Put the dough in a mixer bowl and let cool 5 mins.
Add eggs, one at a time, beating well until mixture is smooth and glossy.
Use 2 spoons to scoop Tablespoons of dough onto the cookie sheet.
Bake at 425º for 5 minutes; reduce oven temperature to 375º, and bake 30-35 minutes.
Cool.
Preheat broiler.
Cut each cream puff in half horizontally.
Lay each half on a parchment paper-lined baking sheet.
Top bottom halves with chocolate squares
Put a marshmallow on top halves.
Broil 1 minute or until marshmallows are toasted and chocolate is slightly melted.
Place bottom halves on top halves, toasted marshmallow sides down.
Let cool slightly before serving.
Drizzle tops with melted chocolate chips if desired!