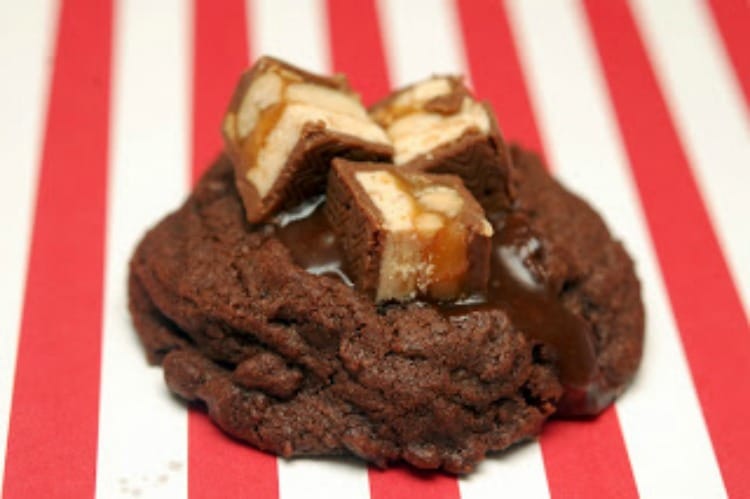 Ingredients:
1 cup (2 sticks) cold, unsalted butter, cubed
1¼ cup sugar
2 large eggs
½ cup dark cocoa powder
2¼ cups all-purpose flour
¼ tsp. coarse salt
1 tsp. baking powder
2½ cups semi-sweet chocolate chips
Directions:
Preheat the oven to 350˚ F. Line baking sheets with parchment.
Beat butter and sugar 2-3 minutes. Blend in the eggs one at a time. Mix in the cocoa powder until well blended. Add the flour, salt and baking powder to the bowl and mix on low speed just until incorporated. Fold in the chocolate chips.
chocolate cookie part adapted from Annie's Eats
Drop by tablespoon onto cookie sheet and press indentation in centers with thumb. Bake 11-13 mins. Cool completely.
Prepare ganache for centers:
1 tablespoon light corn syrup
3 ounces heavy cream
6 ounces dark chocolate, chopped into small pieces
1/2 teaspoon vanilla extract
Heat corn syrup and cream in microwave. Pour over chocolate, let sit 2 mins and then stir to melt. Add vanilla. Let cool a little and thicken. Fill centers of cookies with just a smidge and place chopped Snickers on top of the ganache!