Well, that name caught your attention didn't it? Don't worry, these are not sweet doughnuts they are savory. This is a super fun side dish to serve. It is like eating spaghetti carbonara by hand in the shape of a doughnut! I snagged my doughnut pans right off of amazon here.
I hope you try out these spaghetti doughnuts for a night of savory side dish fun!
* Inspired by a creative facebook foodie friend – Suzy- who made Mac and cheese doughnuts.(Recipe coming soon!)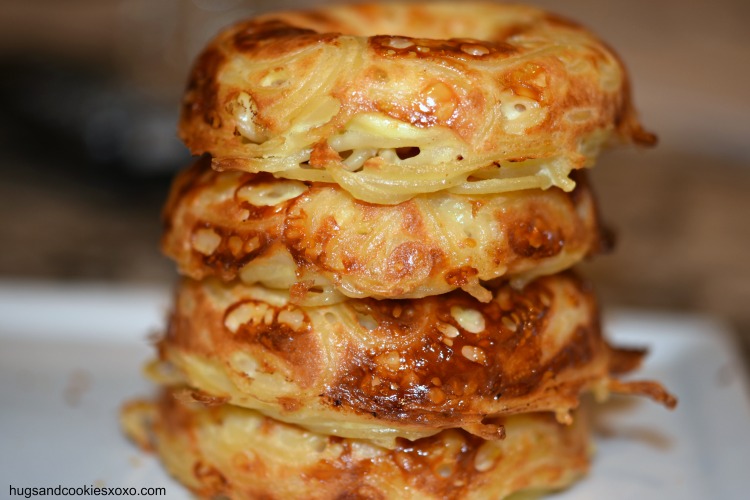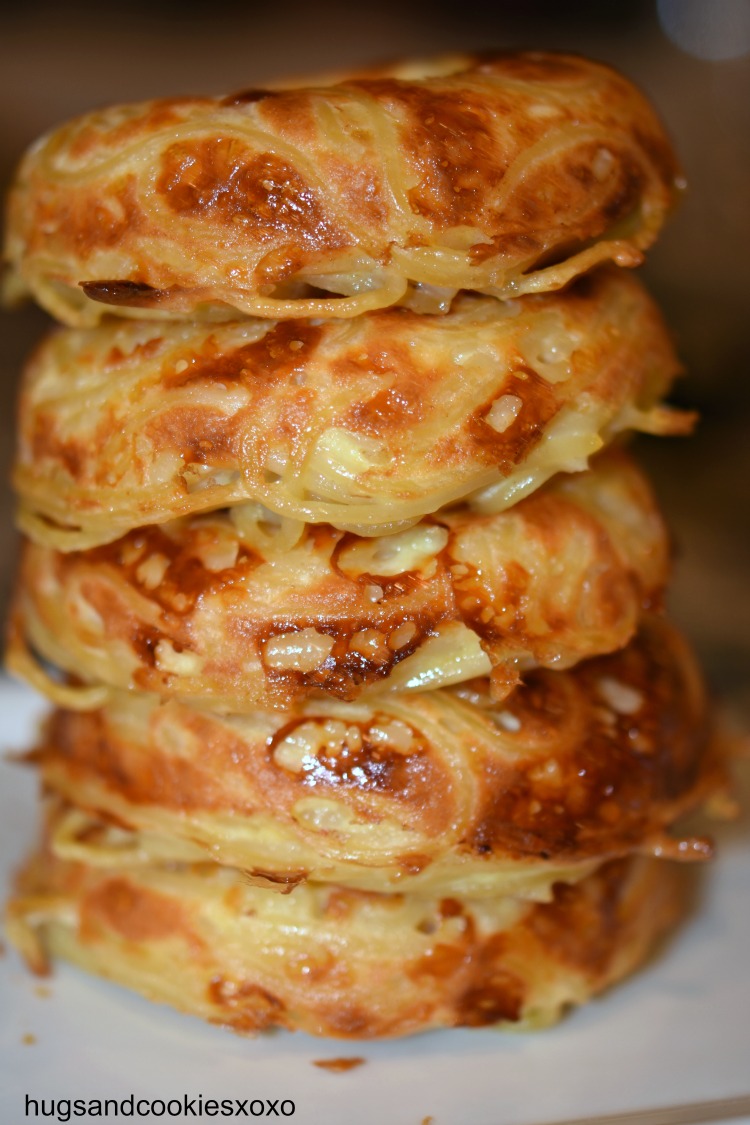 Spaghetti Doughnuts
Ingredients
2 cups cooked spaghetti
2 eggs
1 cup mozzarella cheese
¼ cup grated parmesan
splash of heavy cream (1-2T)
salt to taste
Instructions
Stir everything together.
If too watery, add more mozzarella cheese.
Pour into greased muffins tins.
Bake 375 12-17 minutes until golden.
cool 2 minutes, pop out of pan and serve hot!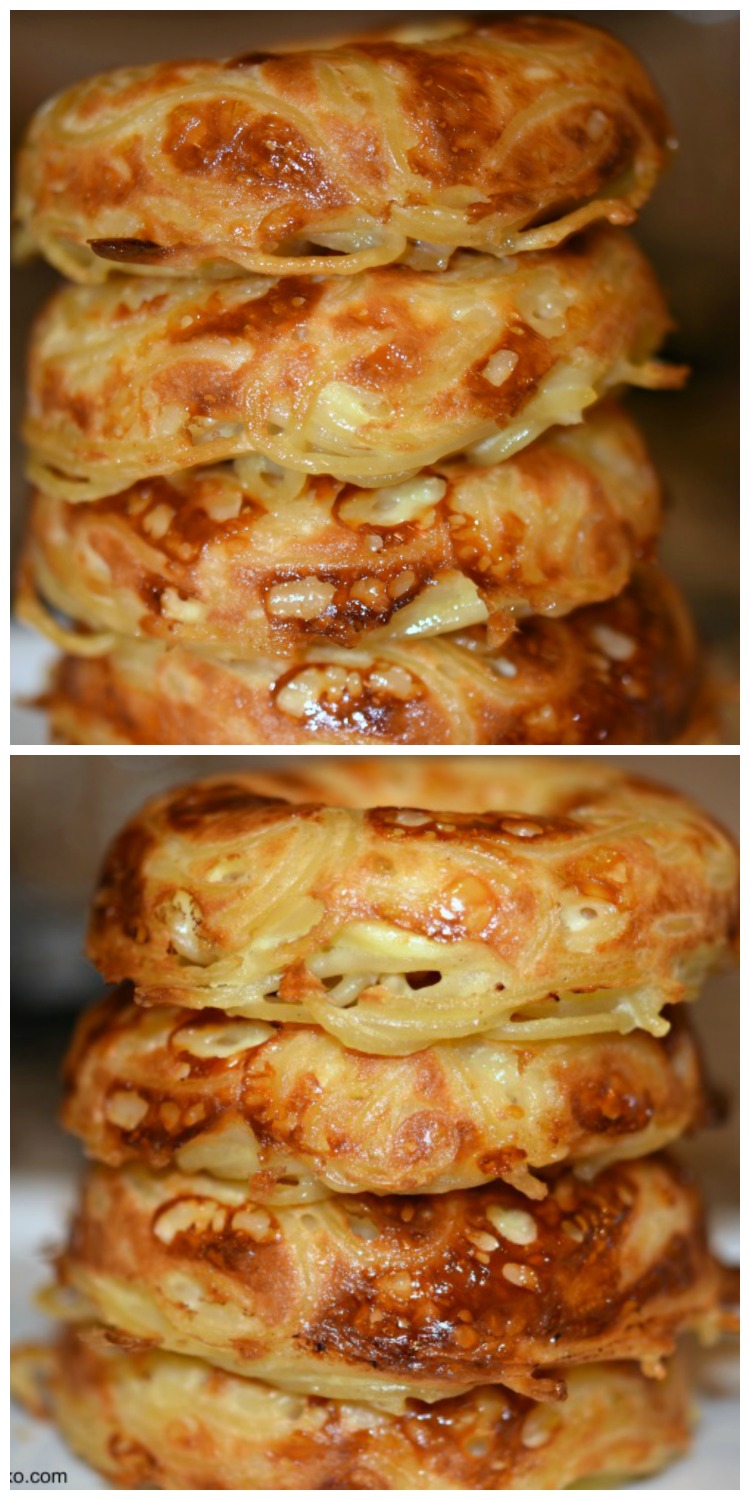 You May Love These, Too! XOXO