Spinach Pesto White Lasagna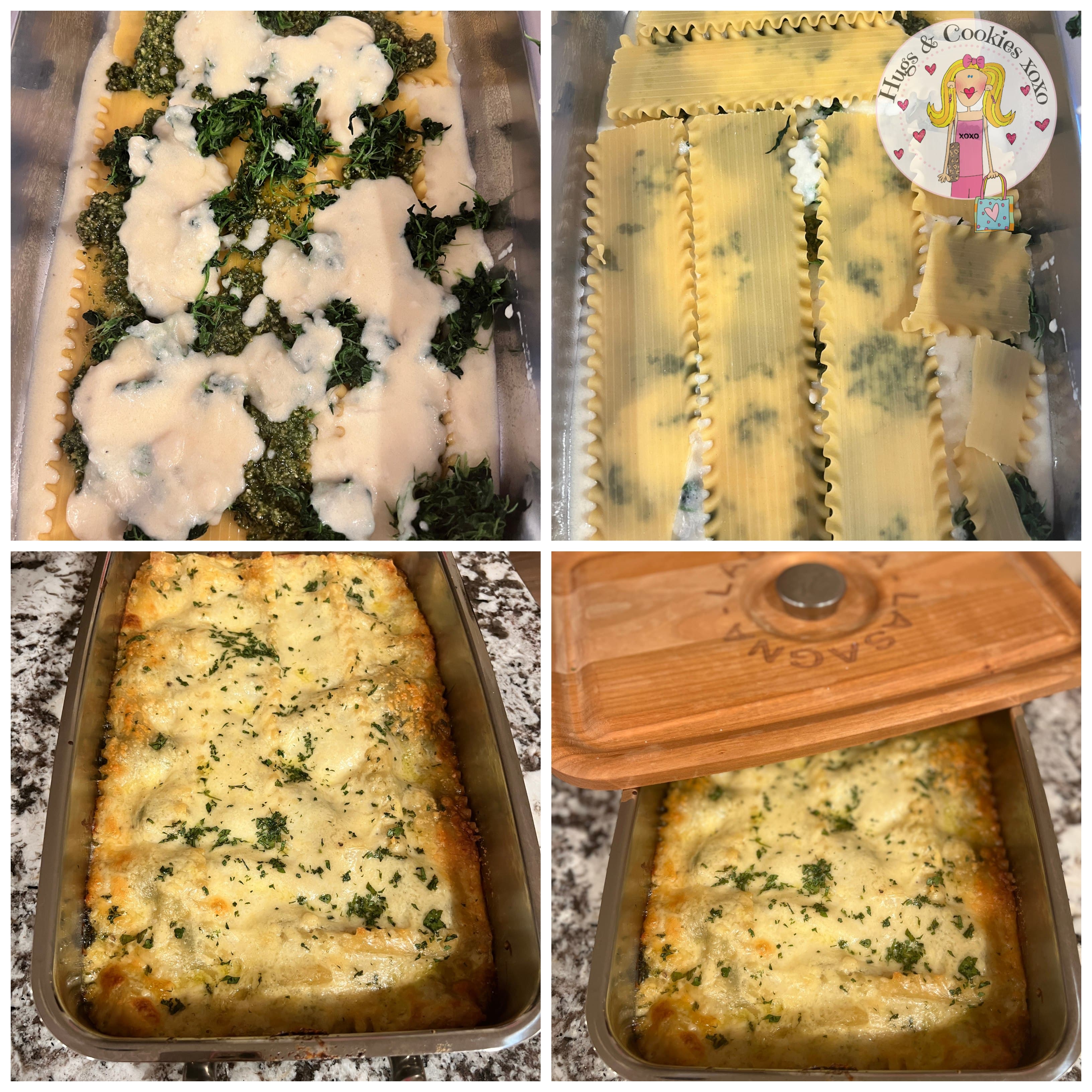 Spinach Pesto White Lasagna
Ingredients
1 cup homemade pesto Homemade Pesto
1 box no boil lasagna noodles
2 packages (10 ounce) frozen spinach, defrosted and drained well
2 tablespoons extra virgin olive oil
4 tablespoons salted butter
1 shallot, chopped
3 cloves garlic, smashed
kosher salt and black pepper
¼ cup all-purpose flour
2 cups whole milk, warmed in microwave
2 cups chicken broth
2 cups shredded provolone
1 cup grated parmesan cheese, **divided
1½ cup basil pesto
Instructions
Preheat the oven to 375° F.
Grease a 9x13 inch baking dish.
In a deep skillet, melt olive oil and butter.
Add shallots, garlic, salt, and pepper, cooking 5 minutes.
Then you can discard the garlic cloves.
Whisk in the flour slowly for one minute.
Whisk in the milk and broth and bring up to a boil for 2 minutes.
Take the skillet off the heat and stir in the provolone and ½ c. of the parmesan.
Make 3 layers in the pan: sauce, lasagna sheets, pesto on top of the lasagna, then some spinach scattered. Then repeat until everything is used. End with a layer of sauce on top and sprinkle on the other ½c. parmesan cheese.
Cover the baking dish and bake 30 minutes, then uncover and bake 15 minutes more.
Let sit a few minutes and serve!
Adapted from
Half Baked Harvest