MY LITTLE ONES WILL BE PARTYING WITH THEIR FRIENDS AND SOME SPRING CUPCAKES!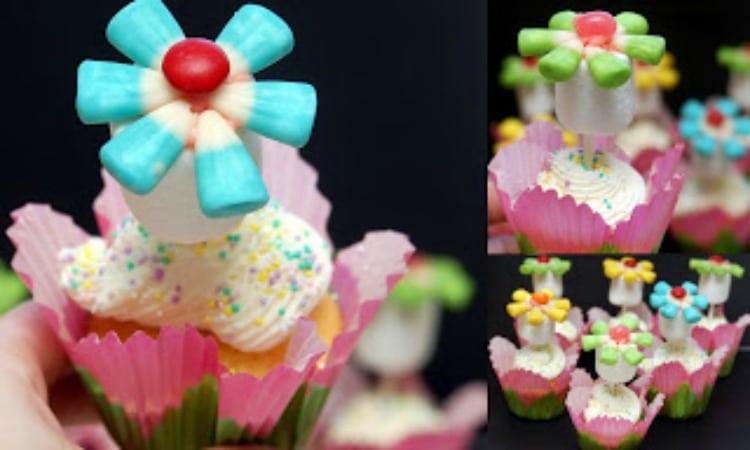 HERE IS A PHOTO TUTORIAL IF YOU WANT TO MAKE THE FLOWERS ABOVE USING EASTER CORN! SO SIMPLE!!!!!!!!
START BY LAYING OUT YOUR CANDY CORN IN THE FLOWER SHAPE YOU WANT…

NEXT, DAB SOME MELTED CHOCOLATE ON EACH PIECE OF CORN…


LAY A MARSHMALLOW ON TOP OF EACH FLOWER AND GENTLY PUSH TO ADHERE. LET DRY WITHOUT TOUCHING!! NO CHEATING!!!!


ONCE FIRMLY ADHERED, INSERT LOLLI STICKS AND FLIP OVER. ATTACH AN M AND M OR JELLYBEAN IN THE CENTER OF THE FLOWER USING MORE MELTED CHOCOLATE!

LINKED AT http://younglivingoillady.com/home/kids-in-the-kitchen-link-up-week-8/
LINKED AT http://www.dwellonjoy.com/
You May Love These, Too! XOXO