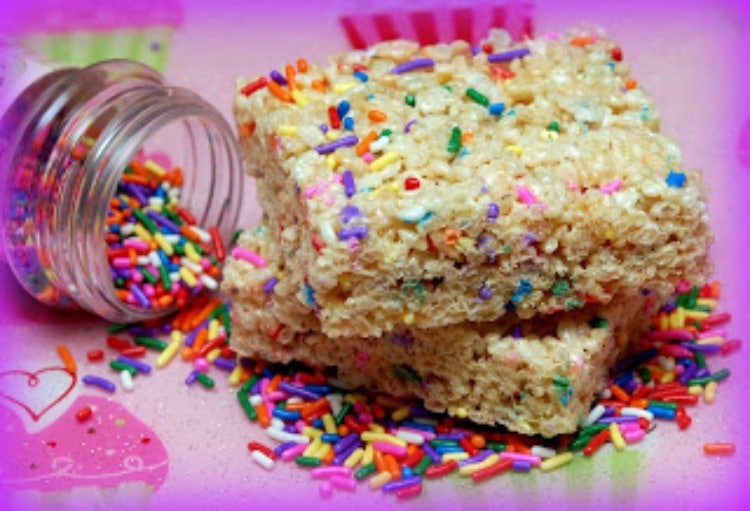 3 tablespoons butter or margarine
1 package (10 oz., about 40) regular marshmallows or 4 cups minis
6 cups Kellogg's® Rice Krispies® cereal
SPRINKLES!!!
Melt butter and marshmallows in the microwave in 30 second intervals until melted. Stir in cereal and lots of sprinkles! Press into a 9×13 pan lined with nonstick foil. I like to use a smaller pan for thicker bars!!! Cool and cut!