These ice cream cones are super cute and they don't only serve up ice cream, in fact these are not for ice cream at all! These beauties are for drinks! But, won't the liquid instantly destroy the cup? Nope, I have a trick for you! First, you coat the inside of the cone heavily with melted chocolate creating a barrier to house your liquid! Genius, right!? My son enjoyed these filled with chocolate milk! You could also serve up some hot cocoa, but I would serve it warm and not too hot or it can melt your barrier. These would be fabulous at an adult party serving up your favorite cocktails, too! Let me know what you put in your sprinkled sipping cups!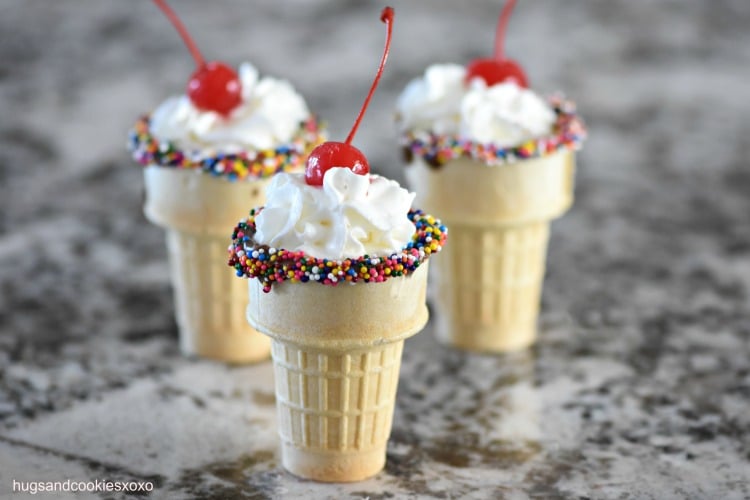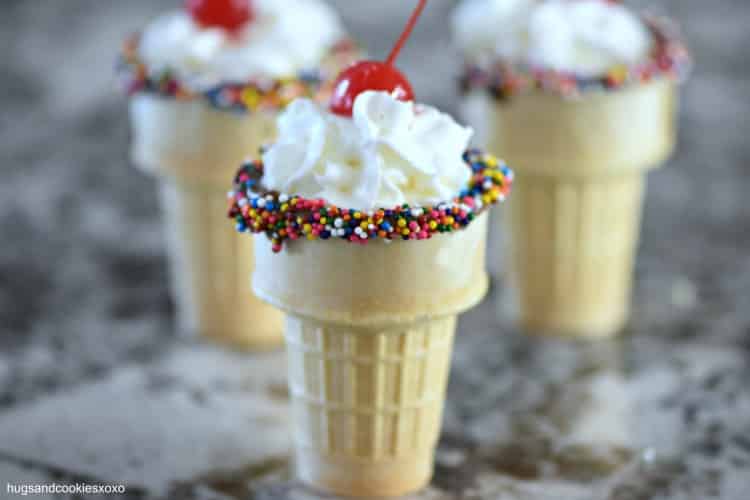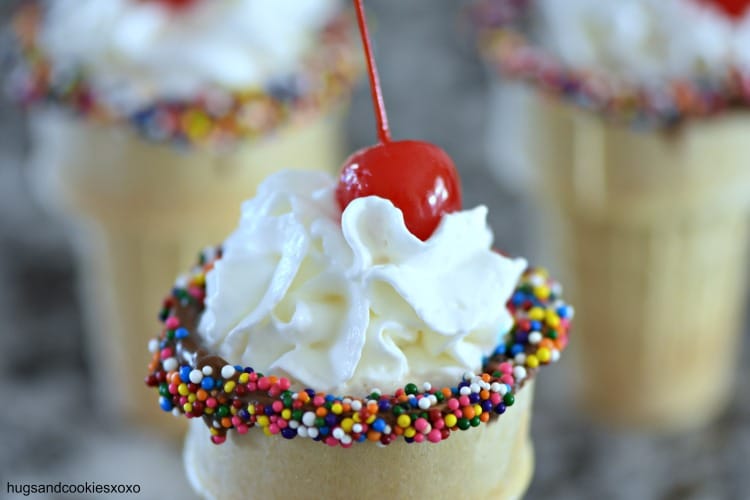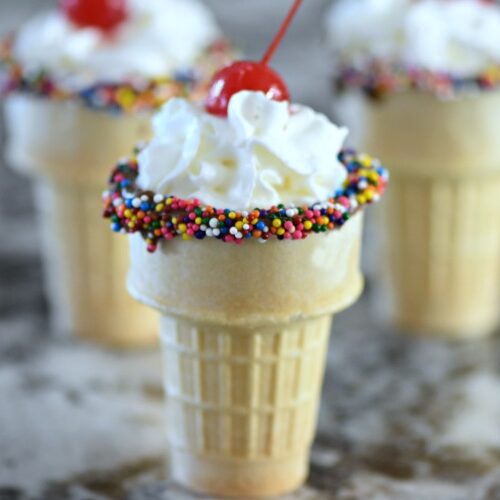 Sprinkled Sipping Cones
Ingredients
ice cream cones

chocolate disks

melted

sprinkles

drink of your choice

whipped cream

cherries (optional)
Instructions
Using a pastry brush, coat the inside of each cone with the melted chocolate. Don't miss any spots of the sides or bottom. Add a generous amount of chocolate as this is your barrier. Pop in fridge to harden.

Dip tops of cones in the chocolate and then sprinkles. Chill again.

Fill with your favorite drinks!