Strawberry muffins are delish but add some cream cheese and you have quite the treat!!! Strawberry cream cheese jam muffins are perfect for breakfast or brunch!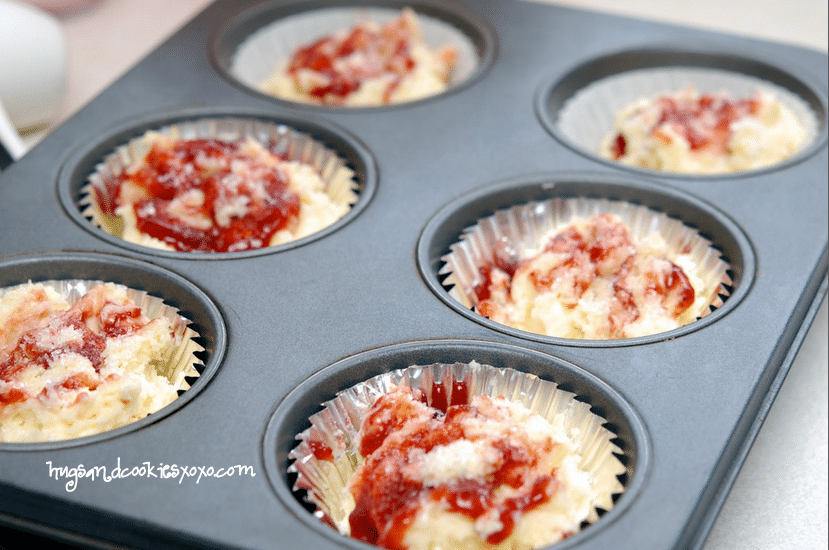 STRAWBERRY CREAM CHEESE JAM MUFFINS-RECIPE!!!!
1 3/4C. FLOUR (USE C4C TO MAKE IT GF)
1 TSP. BAKING POWDER
1/2TSP. BAKING SODA
1/4 TSP. SALT
8 OUNCES CREAM CHEESE
1 STICK BUTTER
1C. SUGAR
2 EGGS
1/4C. MILK

STRAWBERRY JAM
COARSE SUGAR
LINE MUFFIN CUPS. PREHEAT OVEN 350. BEAT BUTTER, CREAM CHEESE AND SUGAR. ADD EGGS. ADD DRY INGREDIENTS AND MILK. DIVIDE IN 6 HUGE MUFFIN CUPS. TOP EACH WITH A DOLLOP OF JAM AND SWIRL IN WITH A TOOTHPICK. SPRINKLE ON COARSE SUGAR. BAKE APROX 30 MINUTES (FOR X-LARGE MUFFIN CUPS AND 20 FOR SMALLER ONES) CAN TOP WITH POWDERED SUGAR WHEN COOL.