The Best Hands Down Corn To Ever Be Eaten! Go Ahead-try it!
You'll Need:
Street Corn
Ingredients
4 cobs of fresh corn
4 T. Butter
¼ cup mayonnaise
¼ cup sour cream
½ cup Parmigiano Reggiano Cheese
chili powder
chopped dill
1 lime, sliced
Instructions
Line a jellyroll sheet with nonstick foil.
Place corn on foil.
Melt the butter and pour on corn.
Roll around in pan to coat, add salt/pepper/chili powder to taste.
Roast at 450 for about 3o minutes or until golden and cooked.
Turn occasionally to avoid any burning.
Meanwhile, whisk: mayo, sour cream, cheese.
Remove corn from hot oven and coat with the cheese mix using a pastry brush. Roll around on pan. Add chilli powder and dill and more cheese if desired.
Squeeze some lime juice over the corn!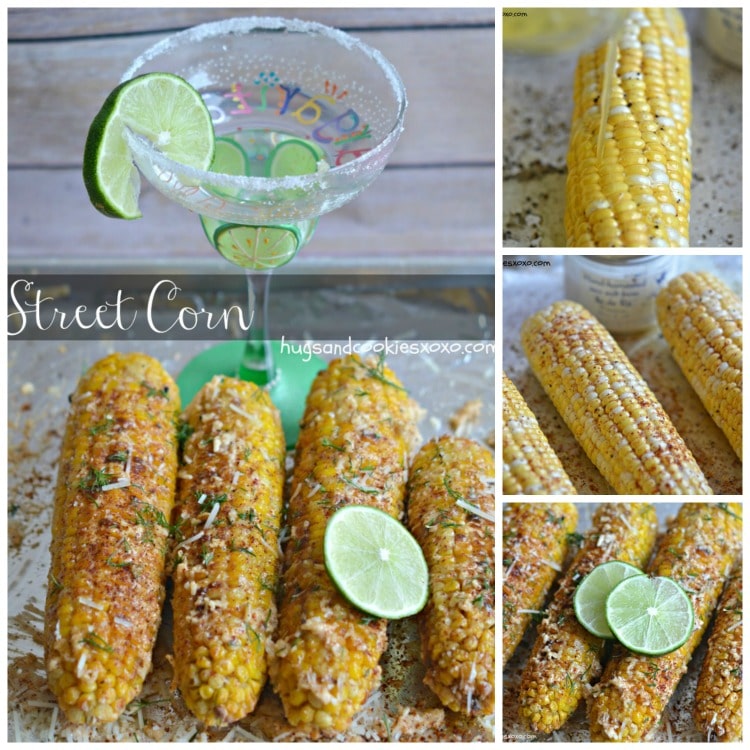 You May Love These, Too! XOXO