Well, we are in the thick of football season! Tacos, pizzas…..BOOM! Why not both? This taco pizza was amazing and will keep your football fans very happy! Even my 8 year old loved this and trust me, that is saying a LOT! Feel free to mix up the toppings to suit your guests. You can do refried beans, sour cream, salsa, and on and on! I went with the taco meat, lots of cheese, tomatoes, black olives and extra scallions! (The scallions were for my 6 year old! That was the only part he was interested in!) I used Pillsbury pizza dough for ease but you can use a dough from your favorite pizza place or even make your own! Enjoy your taco pizza, friends!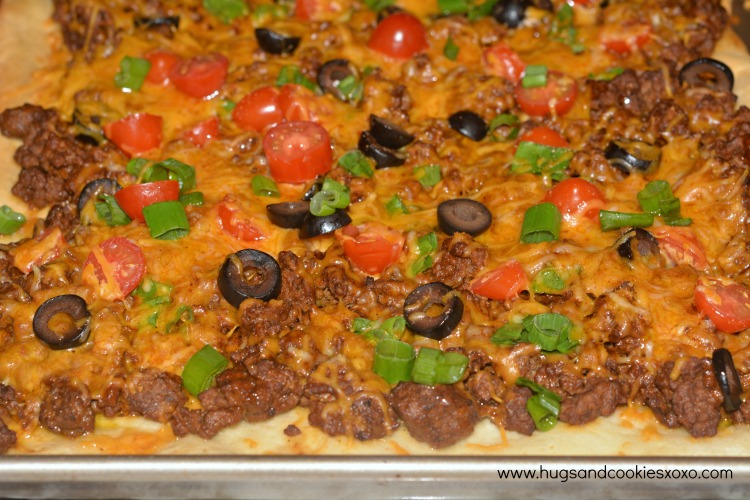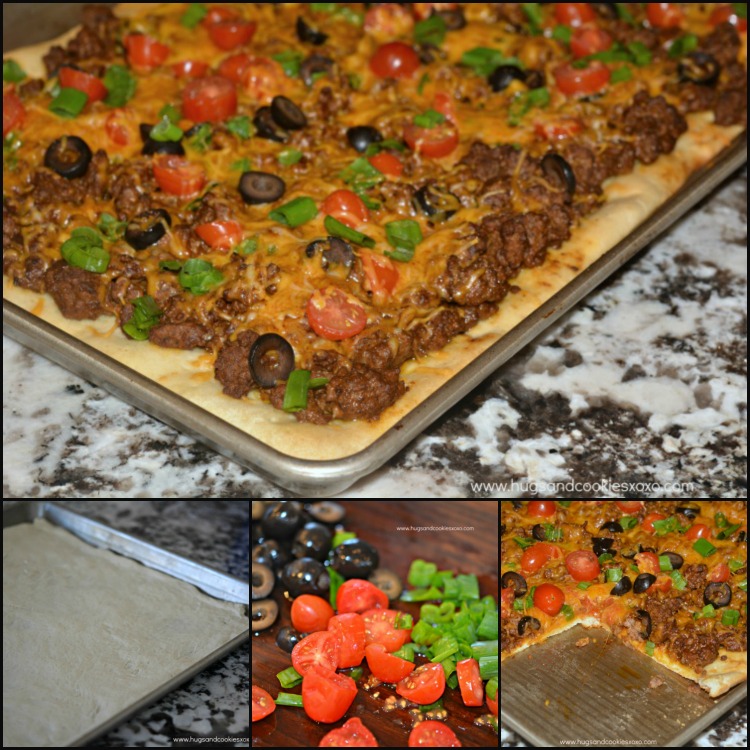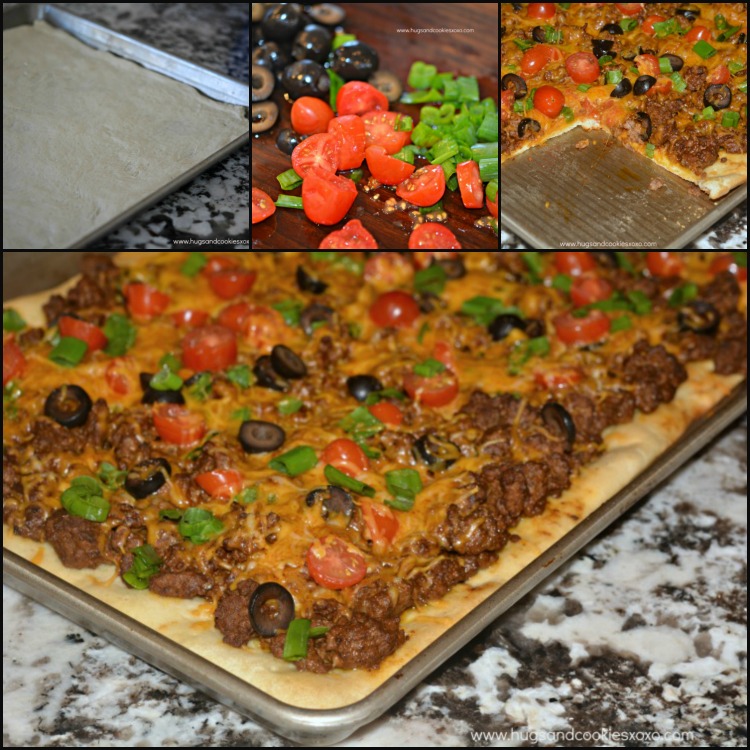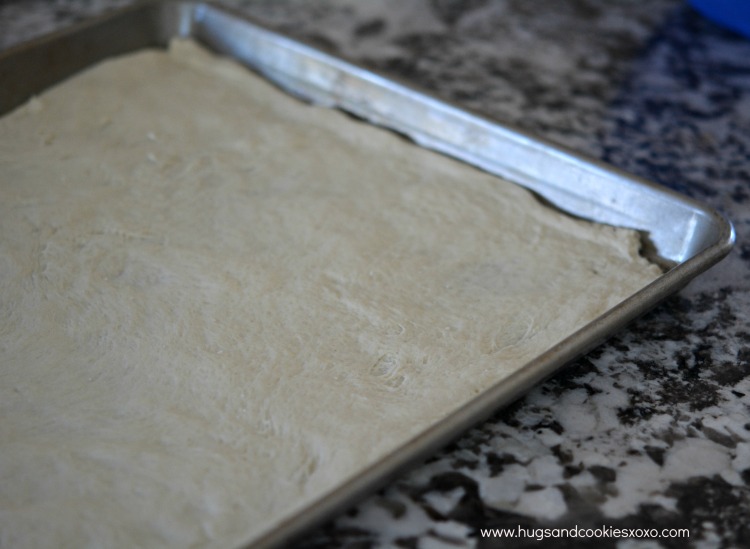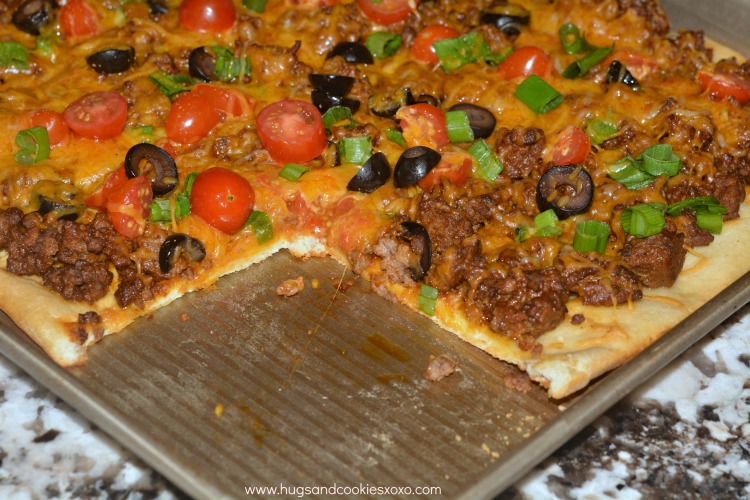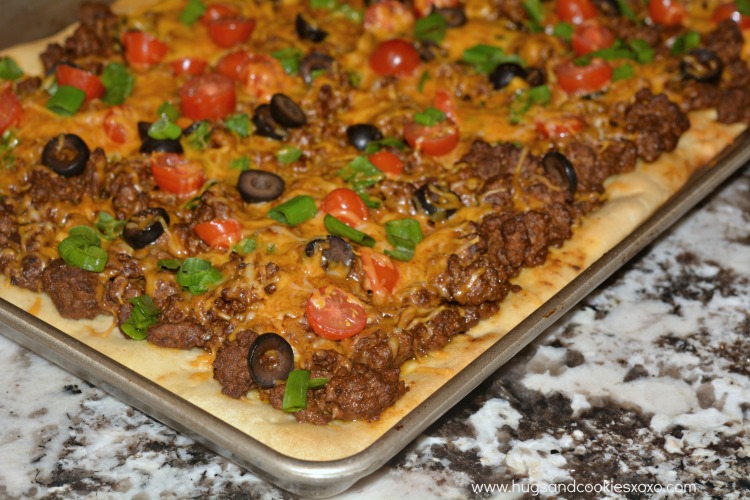 You'll Need:
Taco Pizza
Ingredients
1 can Pillsbury Pizza dough
1 small can black olives,slied
3 scallions, green ends sliced
½ container cherry tomatoes, sliced
8 ounces shredded cheese, Mexican/Taco Blend Sargento
2 pounds ground beef
2 packets taco seasoning
Instructions
Prepare the beef on the stove with the taco packets according to packet directions.
Press pizza dough into 12x18 jellyroll pan and bake approx 12 mins at 400. (brush a little oil on the dough to help it brown)
Remove crust.
Spread ground beef all over the top.
Decorate with cheese, olives, scallions and tomatoes.
Return to oven 6-8 minutes until melted and golden!