I have a new favorite chocolate chip cookie recipe and now….so do YOU!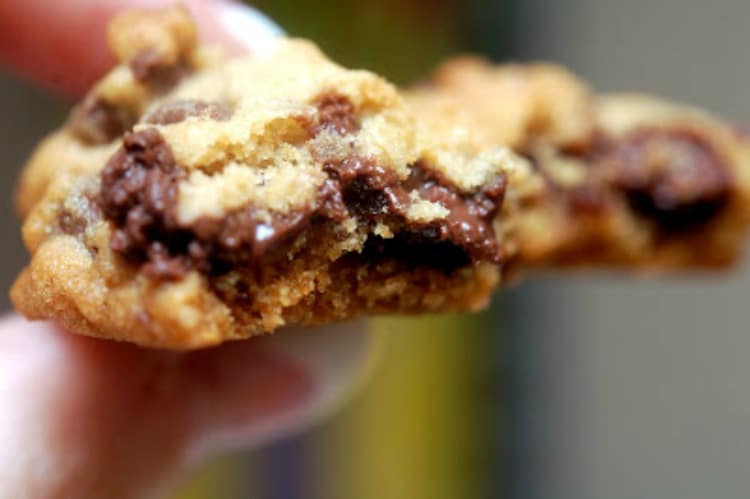 THICK & CHEWY CHOCOLATE CHIP COOKIES
Ingredients
2¼ cup all-purpose flour
1¼ teaspoons baking soda
¼ teaspoon of salt
2 sticks (1 cup) unsalted butter PLUS 1 EXTRA TABLESPOON butter
1¼ cup packed dark brown sugar
¼ cup granulated sugar
1 large egg plus 1 egg yolk
1½ teaspoons vanilla extract
¾ cup semi-sweet chocolate chips
½ cup milk chocolate chips
½ cup dark chocolate chips
Instructions
Beat the butter and sugars. Add the egg, yolk, vanilla. Add the 3 dry ingredients. Fold in all of the chocolate chips.
Preheat the oven to 350 degrees F. Line cookie sheet with parchment paper. Drop dough by tablespoons on to the sheet and bake 11-13 minutes. Eat immediately Cool on  sheets.
You May Love These, Too! XOXO