ALL COOKIE PLATTERS NEED SOME JAM FILLED THUMBPRINTS! THE SPRINKLES CAUSE IMMEDIATE SMILES! ♥ ♥ ♥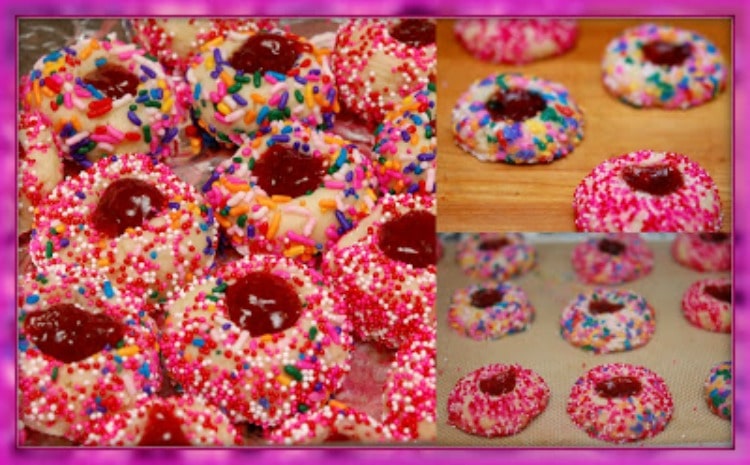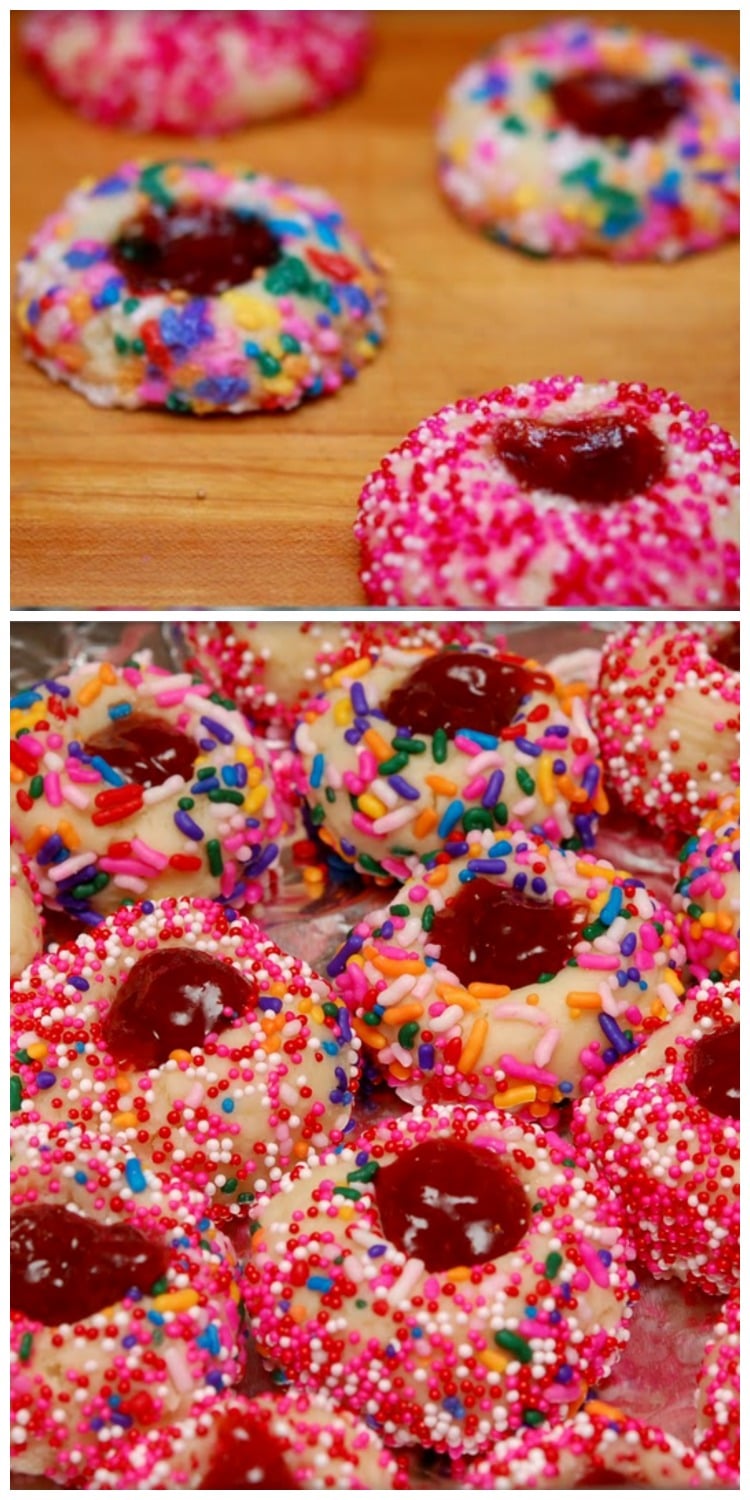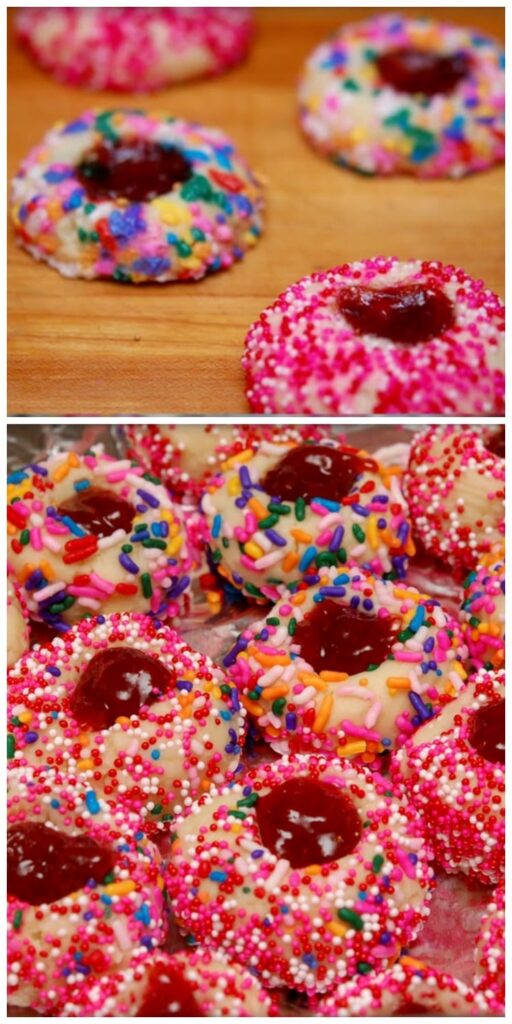 My Mom's Thumbprints-love these!!!!!!!!!!!! Thanks Mom xoxo
1 pound butter, softened
1 1/2c. confectioner's sugar
2 tsp vanilla
4 1/2-5c. flour
pinch of salt
jam to fill with-raspberry, apricot…your choice!!!!
sprinkles (optional)
Preheat oven to 350. line pans with parchment paper.
Beat butter, sugar and vanilla. Add salt. Sift the flour and add. I only needed the 4 1/2c. Pinch off small chunks of dough and roll into balls. Roll into sprinkles, Indent top with thumb and add a tsp. of jam. Chill at this point or bake. Bake approx. 15-20 mins.