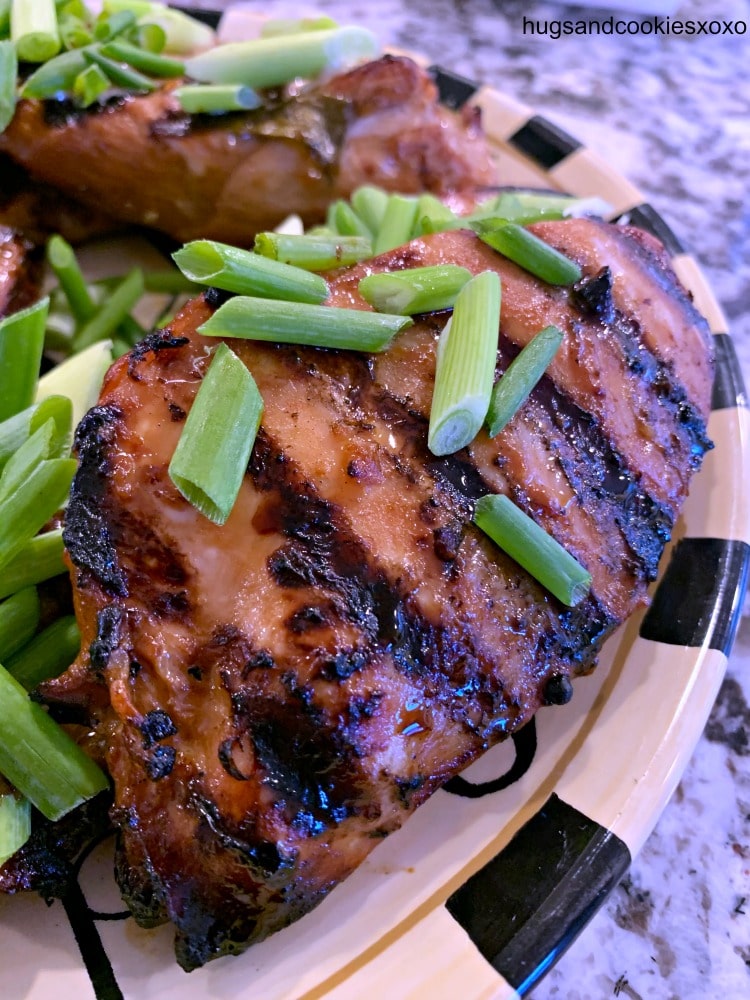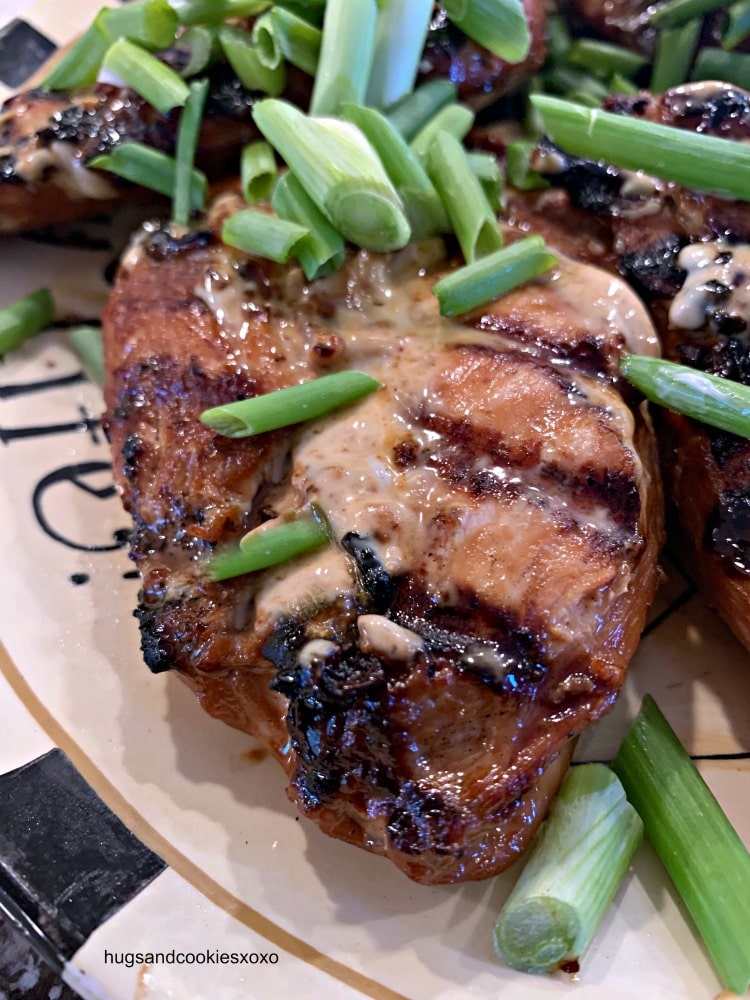 You can get the soybean paste here. It was amazing!

Toasted Sesame Grilled Chicken
Ingredients
2 lbs chicken breasts
¾ c. soy sauce
3 T. dark brown sugar
2 scallions, sliced
1½ T. honey
1 T. soybean paste
1½ T. toasted sesame oil
1 T. toasted sesame seeds
3 crushed garlic cloves
pinch kosher salt
Sauce for topping grilled chicken
½ c. mayo
1 T. soybean paste
3 scallions, sliced on diagonal , (garnish)
Instructions
Place chicken in a ziploc bag.
Combine soy sauce, sugar, scallions, honey, soybean paste, sesame oil, sesame seeds, garlic, salt and add to ziploc. (You can reserve some at this point to use as a sauce on the chicken later. Just boil it a few minutes to thicken.) Combine well with the chicken to marinade a few hours.
BBQ until internal temp reaches 165 degrees.
Cover with foil to rest 5 mins.
Sauce
Whisk mayo and soybean paste and spread a little on each hot chicken breast to melt.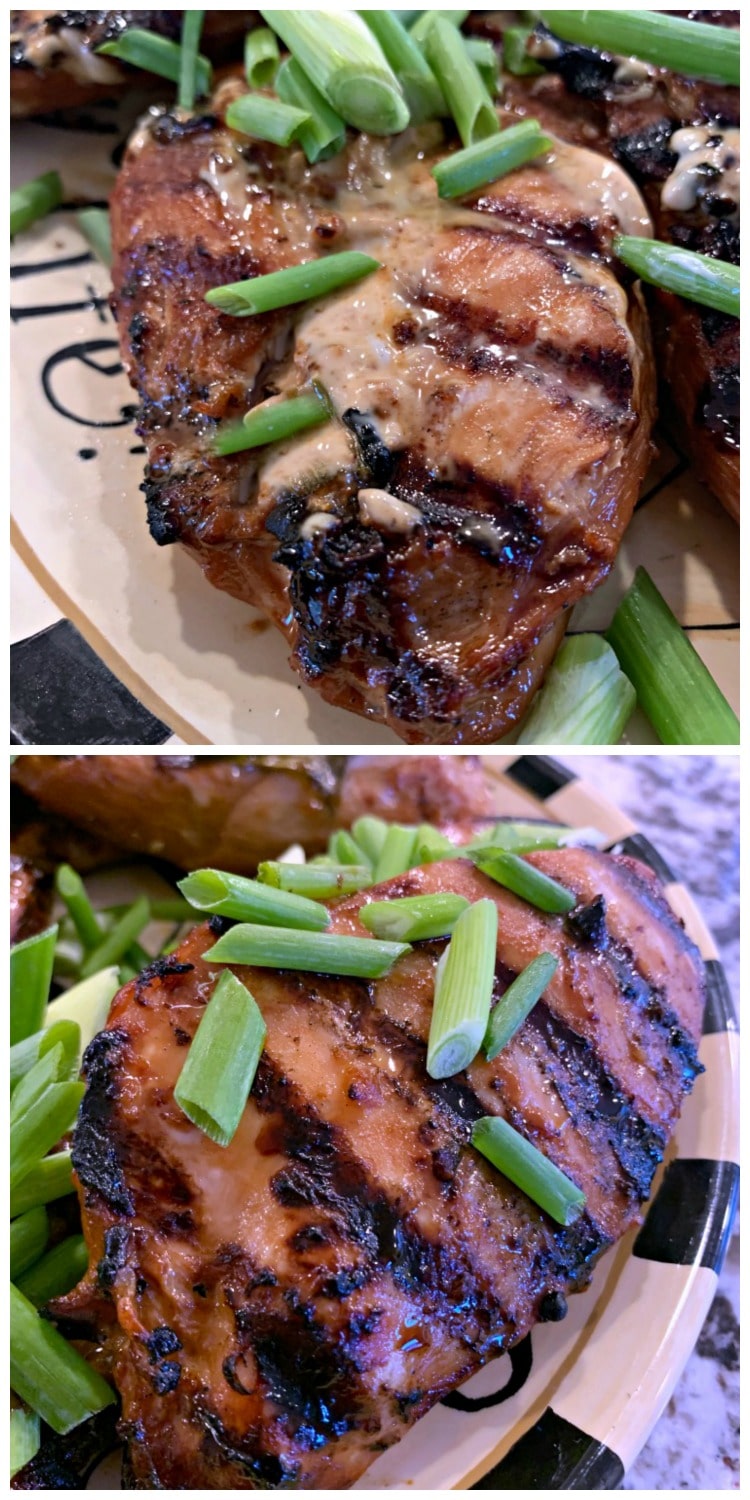 You May Love These, Too! XOXO