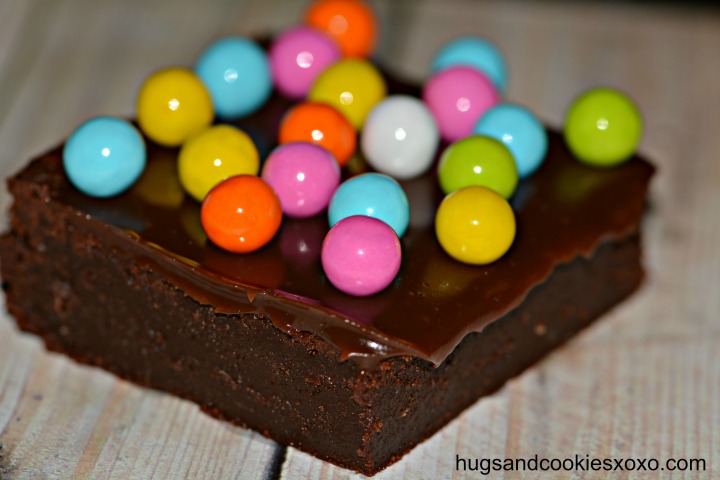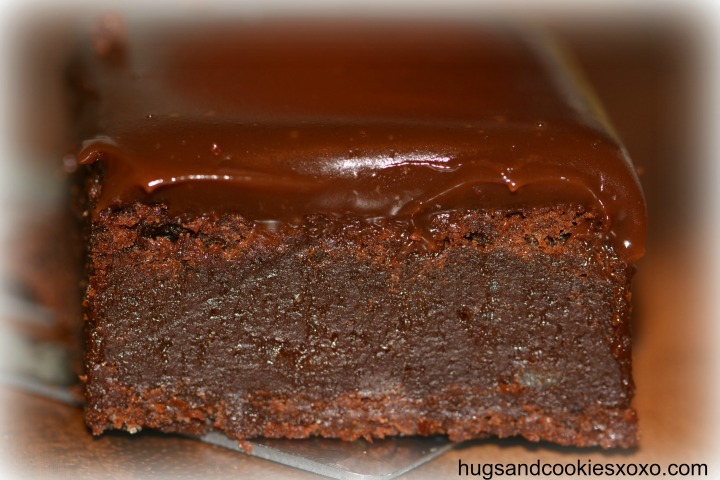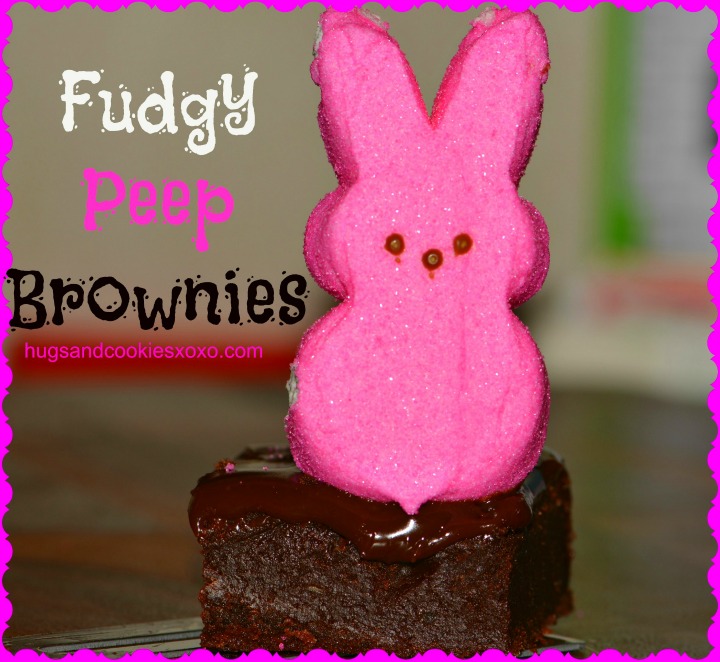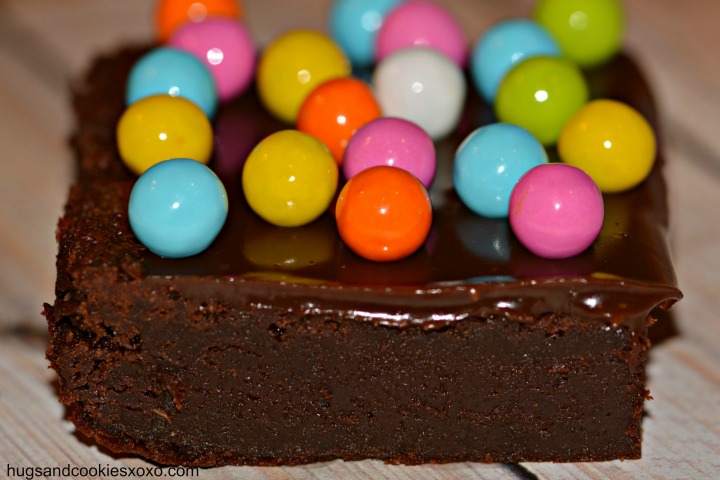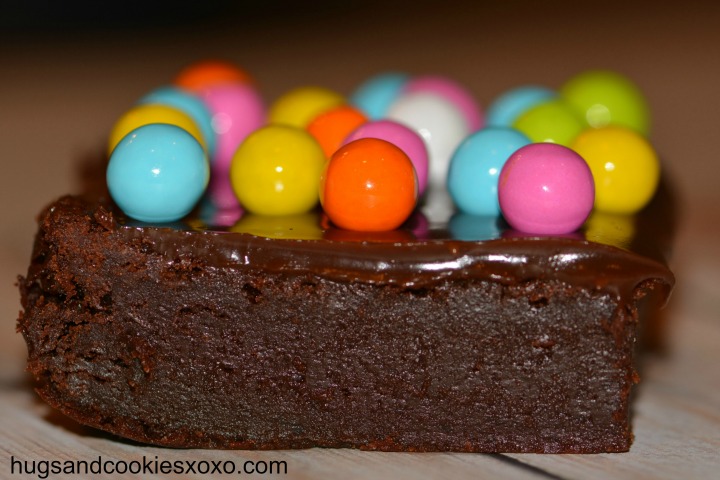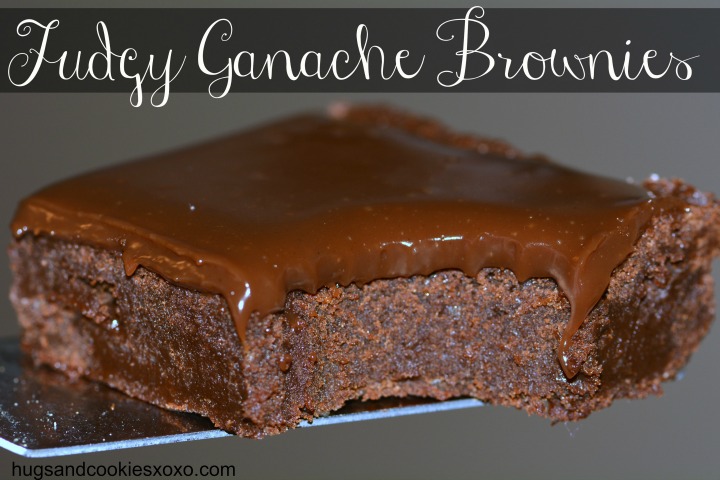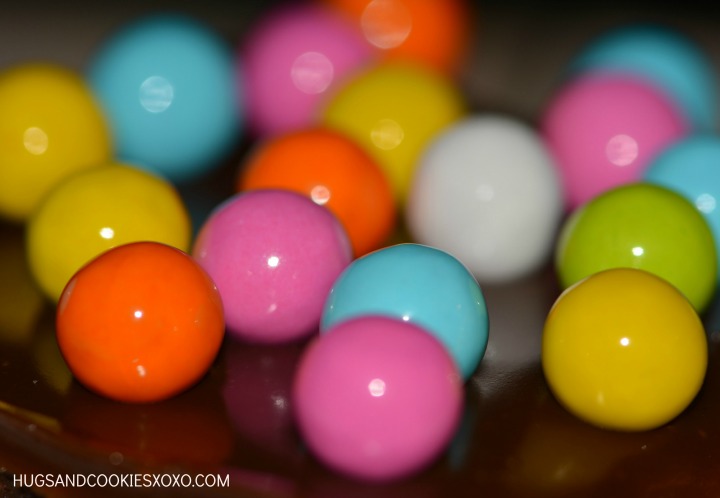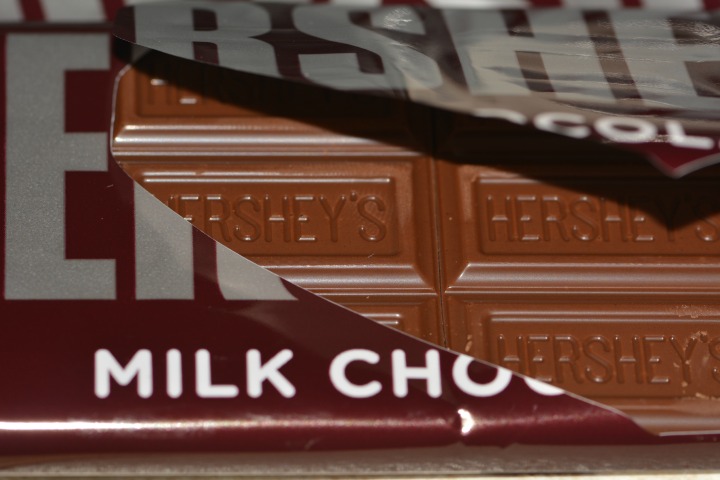 WELCOME TO ANOTHER MONTH OF 2 SWEETIE PIES!! I LOVE THIS DAY! MY BLOGGING BUDDY LIZZY (FROM THAT SKINNY CHICK CAN BAKE) AND I EACH BAKE FROM THE OTHER'S BLOG AND SURPRISE ONE ANOTHER…AND YOU-WITH WHAT WE MADE!!! TRUTH BE TOLD, I LOVE THAT EVERY RECIPE I CHOOSE IS ALWAYS A WINNER AND THIS WAS NO DIFFERENT!!!! When you need something decadent and chocolatey, Liz always comes through!!! These brownies are everything a brownie should be….rich, fudgy and scrumptious! Liz added walnuts so that's an option you may like. Not a nut lover myself, I tried out some peeps and Sixlet candies. You can find them at Sweetworks! They have an amazing assortment-you must check them out!!!
You can also visit Lizzie on:
Facebook
Pinterest
Google +
Twitter
Fudgy Brownies With Glaze
Ingredients:
1/2 cup butter, cut into pieces
9 ounces semi-sweet chocolate, chopped
1 ounce unsweetened chocolate, chopped
3/4 cup sugar
3 eggs
1 1/2 teaspoons vanilla
1/2 cup flour
1/8 teaspoon salt
3/4 cup coarsely chopped walnuts (optional)
Sixlets candies (optional)
Glaze:
3 ounces semi-sweet chocolate, chopped (I used Hershey's milk chocolate instead)
2 tablespoons butter
2 tablespoons light corn syrup
1/4 cup heavy cream
16 walnut halves (optional)
Instructions
Line an 8 inch square pan with nonstick foil or regular foil sprayed with non-stick cooking spray. Preheat oven to 325º.
Melt the 9 ounces of semi-sweet chocolate, 1 ounce unsweetened chocolate and 1/2 cup butter in large, microwave safe bowl. Stop and stir at 30 second intervals till melted and smooth.
Stir in the sugar, then the eggs and vanilla. Add the flour and salt and mix till well combined. Stir in walnuts if using.
Pour batter into prepared pan and smooth the top. Bake for 35-40 minutes or till toothpick inserted into the center comes out with a few moist crumbs. Cool completely.
To make glaze, microwave all ingredients in a microwave safe bowl, stopping to stir every 30 seconds till chocolate is almost melted. Stir till mixture is smooth then let cool for about 10 minutes before spreading the glaze over top of chilled brownies. Place half walnuts or Sixlets candies over glaze before it sets. Chill brownies to cut.
Yield: 16 brownies
Total time: 2 hours with cooling times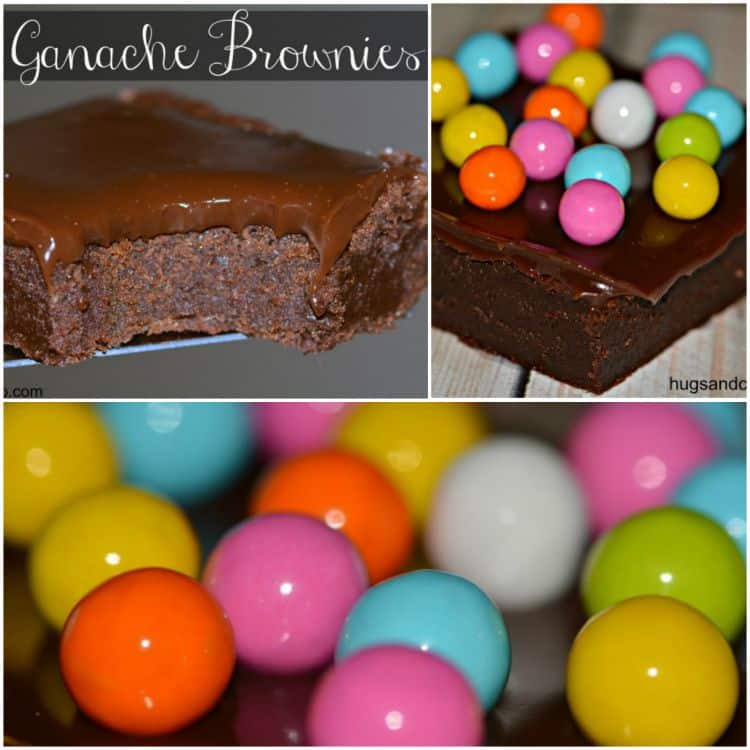 You May Love These, Too! XOXO