If you have never tried white chocolate brownies, you must! Get some gooooood white chocolate (not chips) and you may discover a new favorite treat! Chop them up with some raspberry jam and whipped cream for a scrumptious trifle. I made them in mason jars for a cute, individual look! Of course, you can make it one large trifle, too!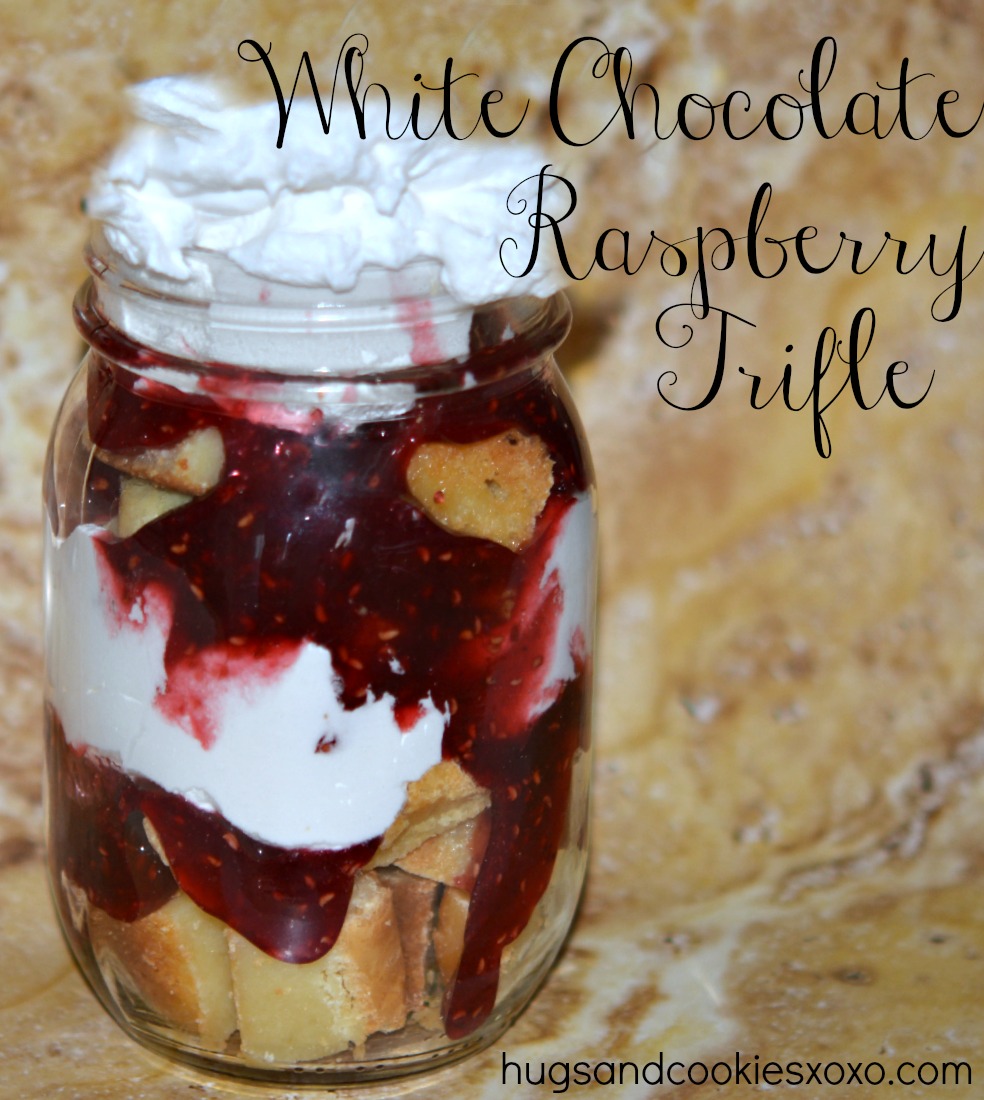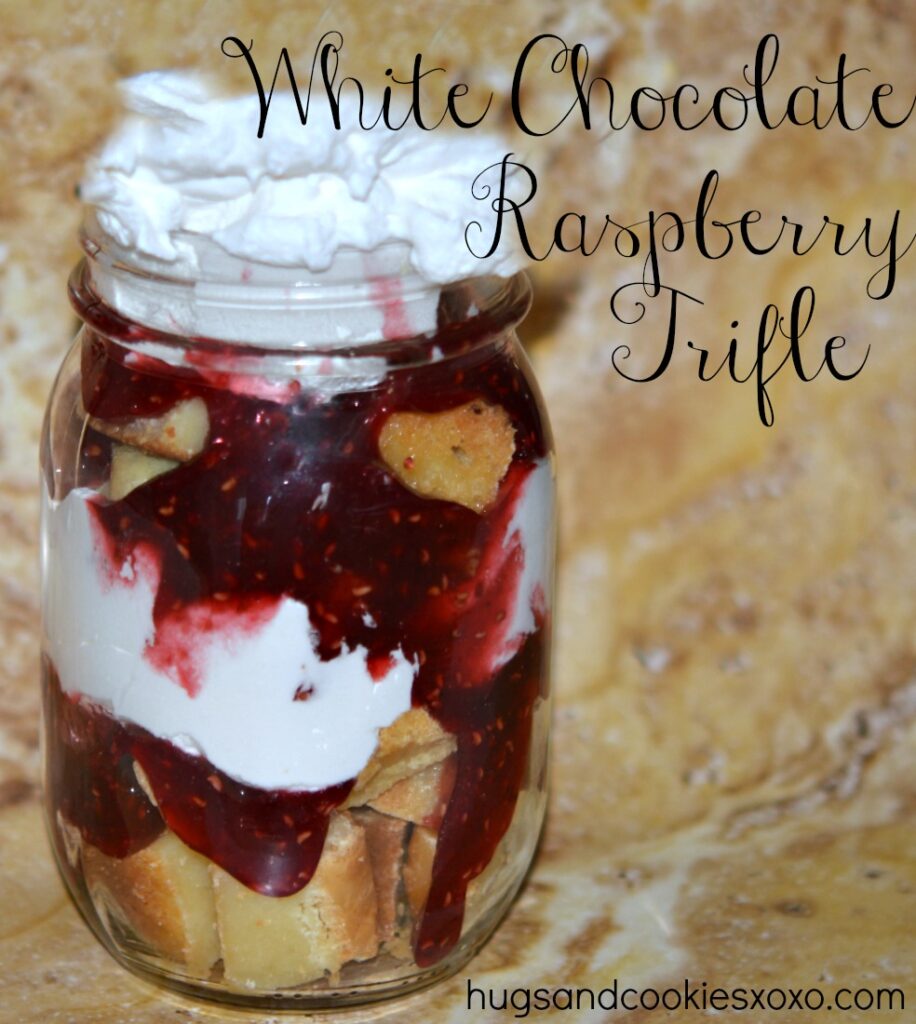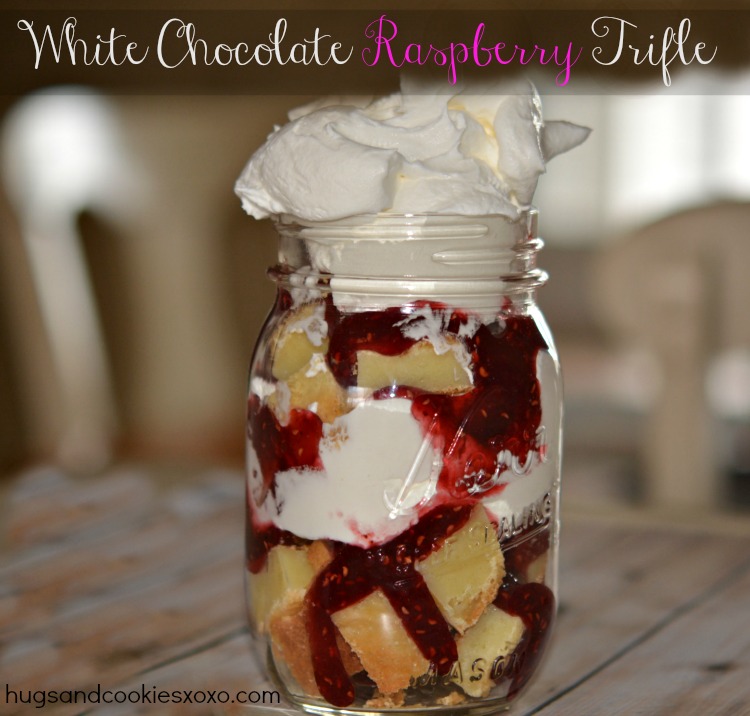 White Chocolate Brownies
1/2 cup butter
8 OZ  White chocolate
3/4C  sugar
2 eggs
1/2 tsp salt
1 tsp vanilla
1 cup flour
Preheat oven to 350 and line 8 inch pan with nonostick foil.
Melt butter and chocolate in microwave.
Add sugar and mix well.
Add eggs and stir to incorporate.
Add salt and vanilla.
Fold in flour.
Spread in pan and bake 28 minutes.
Cool, chill and cut into squares.
Drizzle with chocolate if desired!
Adapted from Back for Seconds
Trifle Directions:
Brownies can be made ahead of time and wrapped well/chilled. Cut into bite size squares before serving. Layer in a mason jar with whipped cream and raspberry jam! Yum!