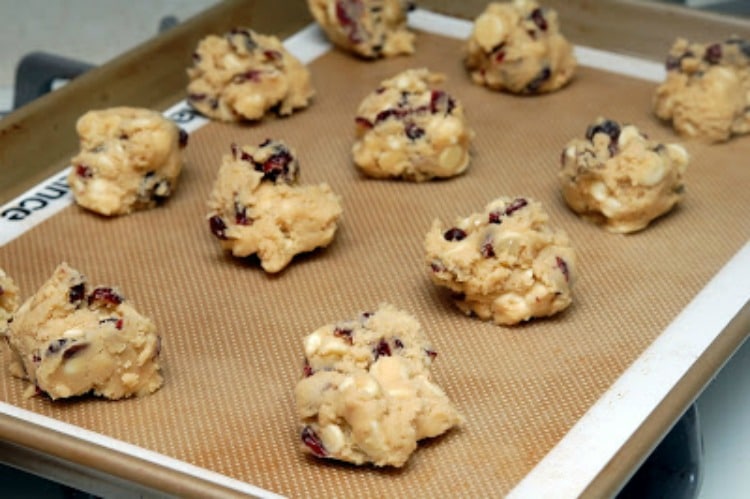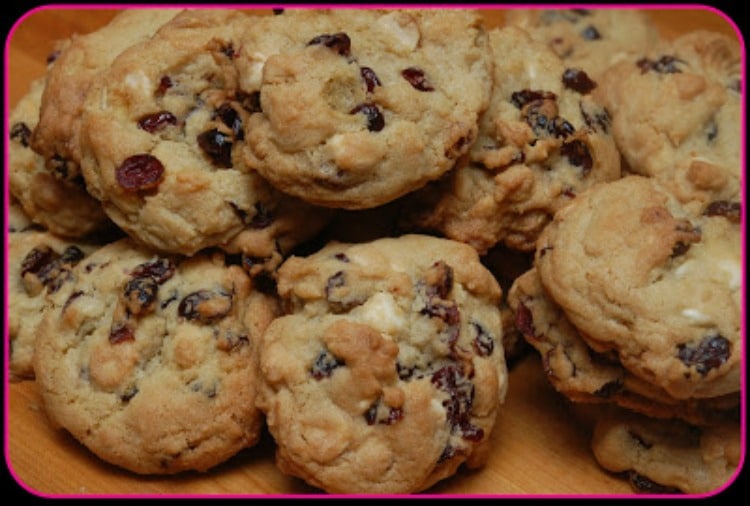 3 cups flour
1 tsp. baking soda
3/4 tsp. salt
1 cup (2 sticks) unsalted butter, room temperature
3/4 cup (packed) golden brown sugar
3/4 cup sugar
2 large eggs
1 tbsp. vanilla extract
1 cup dried cranberries
1 cup white chocolate chips
Directions:
Preheat oven to 350 degrees.
Line 2 baking sheets with parchment paper. Sift first 3 ingredients into medium bowl. Using electric mixer, beat butter in large bowl until fluffy. Add both sugars and beat until blended. Beat in eggs, 1 at a time, then vanilla. Add dry ingredients and beat just until blended. Using spatula, stir in cranberries & white chocolate chips.
Drop dough by heaping tablespoonfuls onto prepared sheets, spacing 2 1/2 inches apart. Bake cookies until just golden, about 9-11 minutes. Cool on sheets.
Recipe adapted from Epicurious.