If you love chocolate chip cookies and cherries these are the cookies for you! Cherry Chocolate Chip Cookies are a hit with the kids, too! Fun to serve them with shirley temples and keep with the cherry theme!
Cherry Chocolate Chip Cookies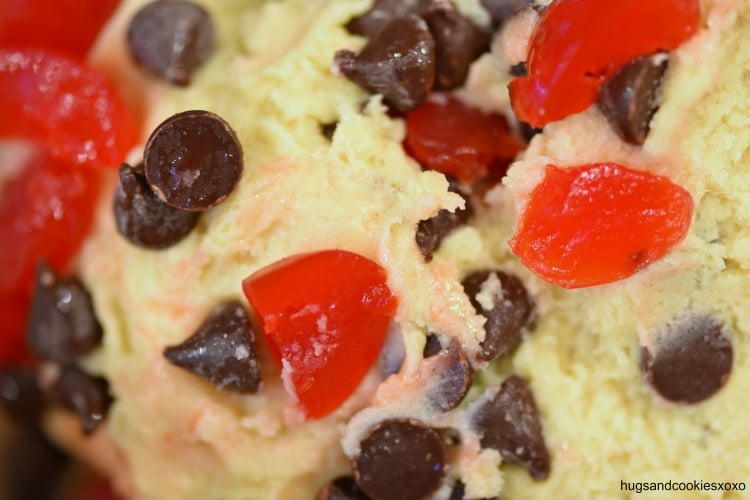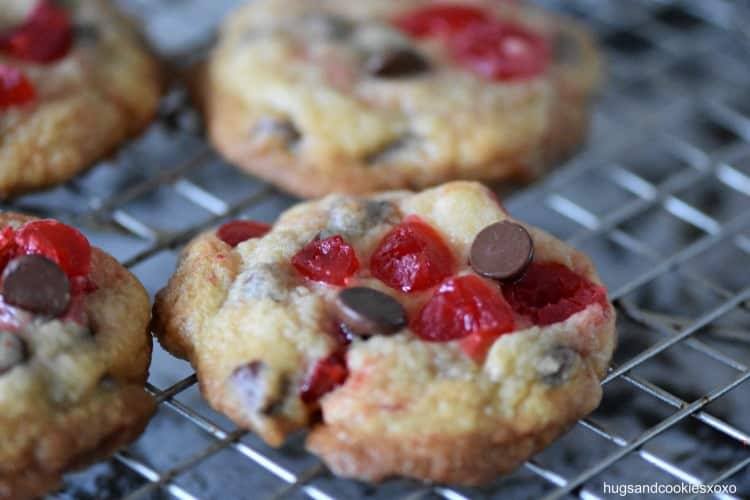 Cherry Chocolate Chip Cookies
Ingredients
1 cup soft butter
¾ c. light brown sugar, packed
½ c. granulated sugar
2 eggs
1 tsp. vanilla
2¼ c. flour
1 tsp. baking soda
¾ tsp. kosher salt
2 c. chocolate chips
¾ c. chopped maraschino cherries
Instructions
Preheat oven to 350.
Beat butter and sugars until fluffy.
Add eggs and mix well.
Add vanilla.
On low, add flour, soda, salt.
Stir in chips and cherries by hand.
Scoop by Tablespoons onto cookie sheets and bake 9-11 mins.
Let cool.
Adapted from
Delish.