Peanut Butter Cup Brownies
The combo of brownies and peanut butter cups is just divine making for the most amazing dessert! Plus, these also include peanut butter chips which just pushes them over the edge a little more! These brownies would also be wonderful without the addition of peanut butter cups but why bother doing that? Serve these up with a large glass of cold milk for the perfect after school treat. These brownies are nice and thick so check your baking time carefully.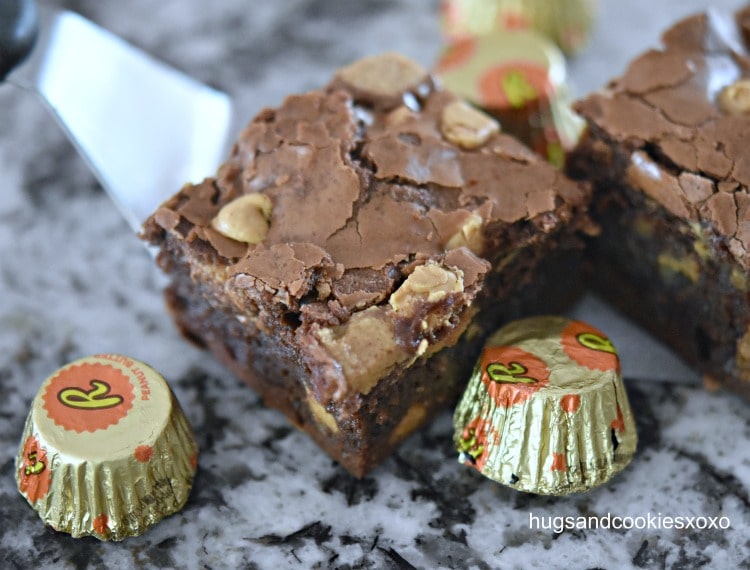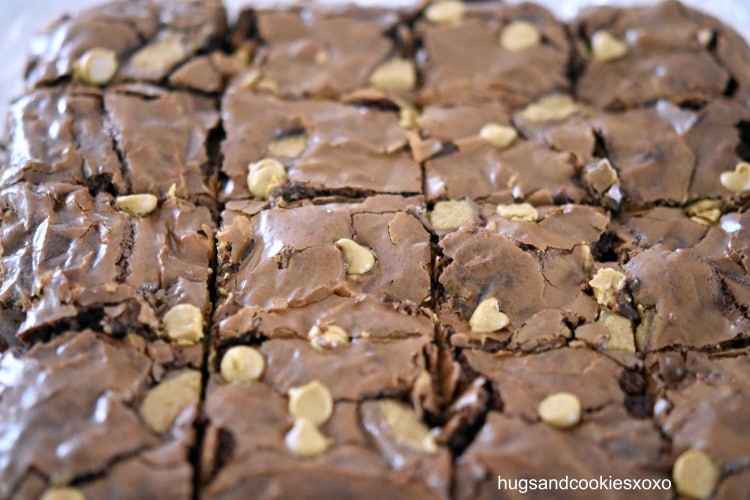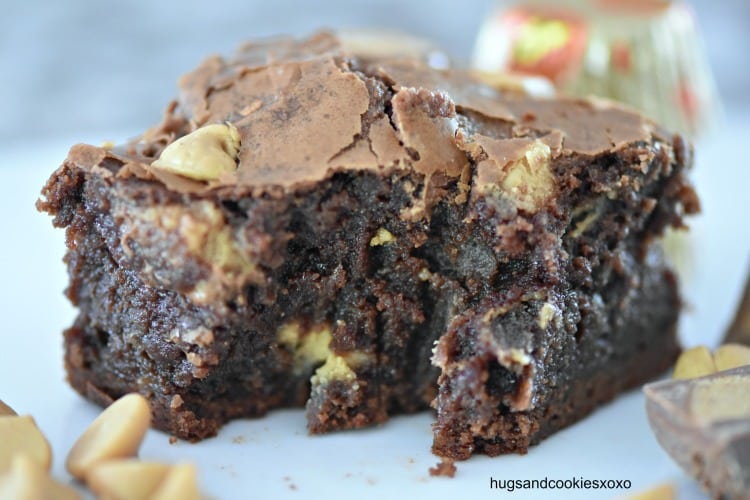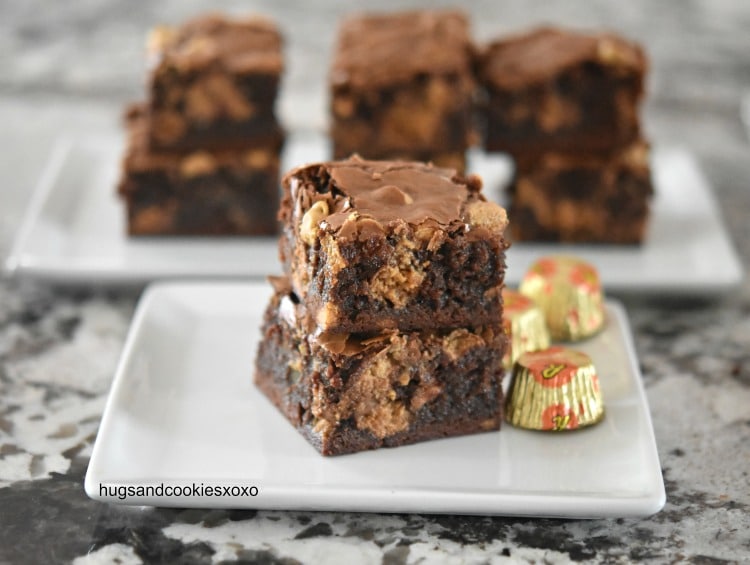 Peanut Butter Cup Brownies
Ingredients
2 cups semisweet chocolate chips
½ cup butter
¾ cup light brown sugar
¾ cup granulated sugar
4 eggs
2 teaspoons vanilla extract
½ teaspoon kosher salt
1 cup flour
½ cup peanut butter chips
1 (10.5- ounce bag) peanut butter cups, chopped
Instructions
Preheat oven to 325°F.
Line a 9×9 baking dish with nonstick foil.
In a saucepan on the stove, combine the chocolate and butter until melted.
Remove heat and whisk in the sugars and eggs.
Add vanilla.
Add salt and flour.
Stir in the peanut butter chips and half of the pb cups.
Pour into the pan and top with the rest of the pb cups.
The original called for baking 30 minutes but mine took about 45 minutes so check at the 30 minute mark until a toothpick 2 inches from the sides comes out clean.
Cool and cut.
Adapted from the wonderful  Cookies and Cups-Check out this blog and you will just adore it!