This is a fabulous egg casserole to serve for brunch or just spice up a weekend breakfast at home. I have used Udi's gluten free bread for the gluten free crew. I have also used croissants, challah and baguette!!! All amazing!!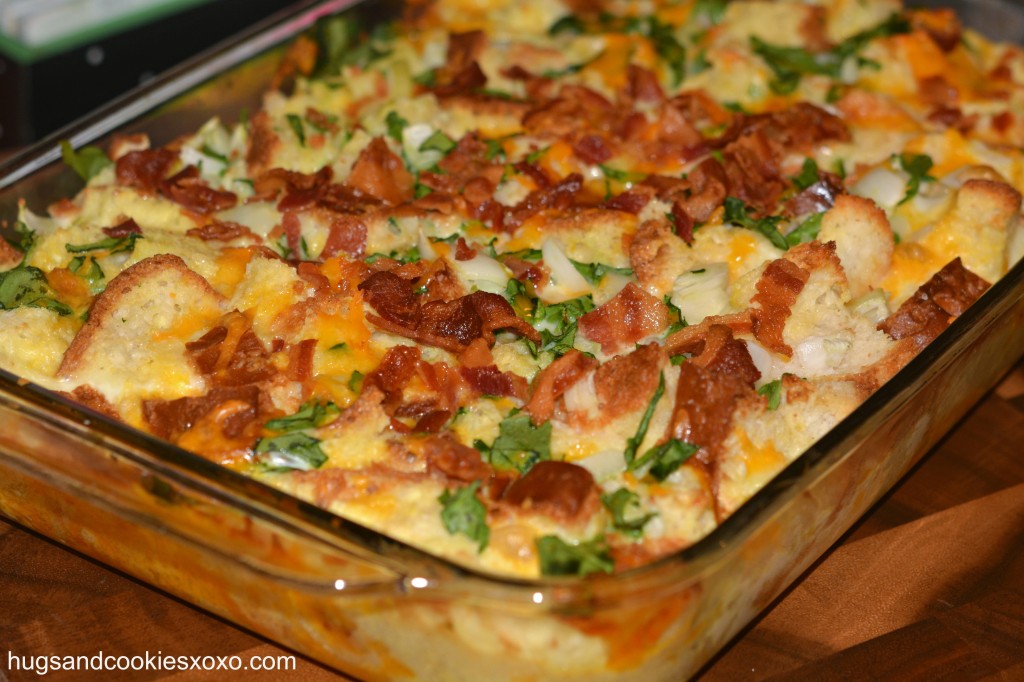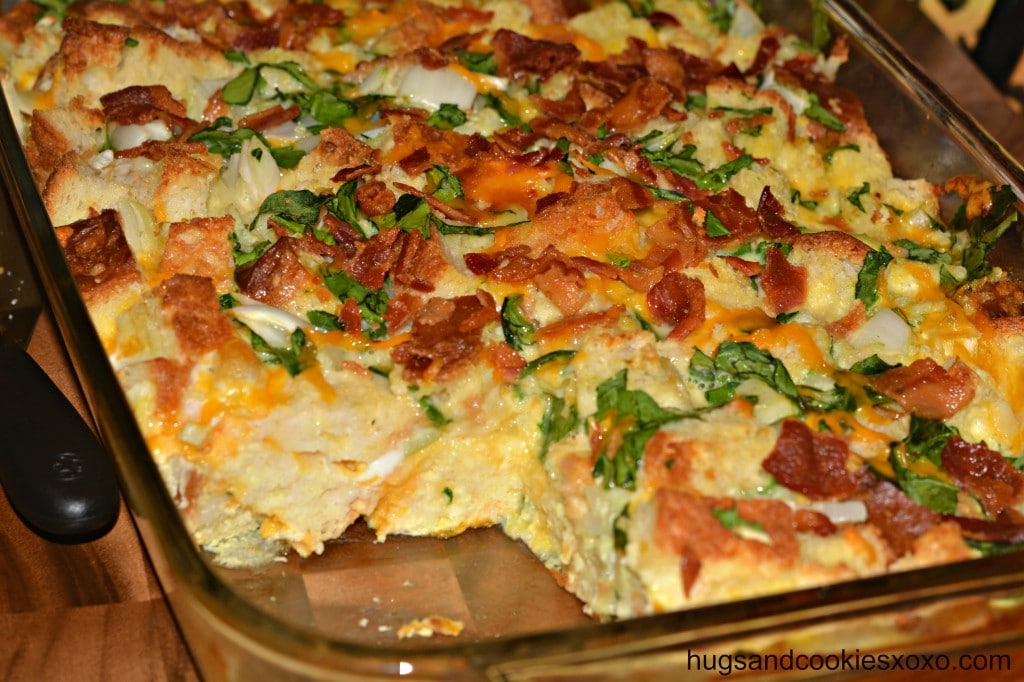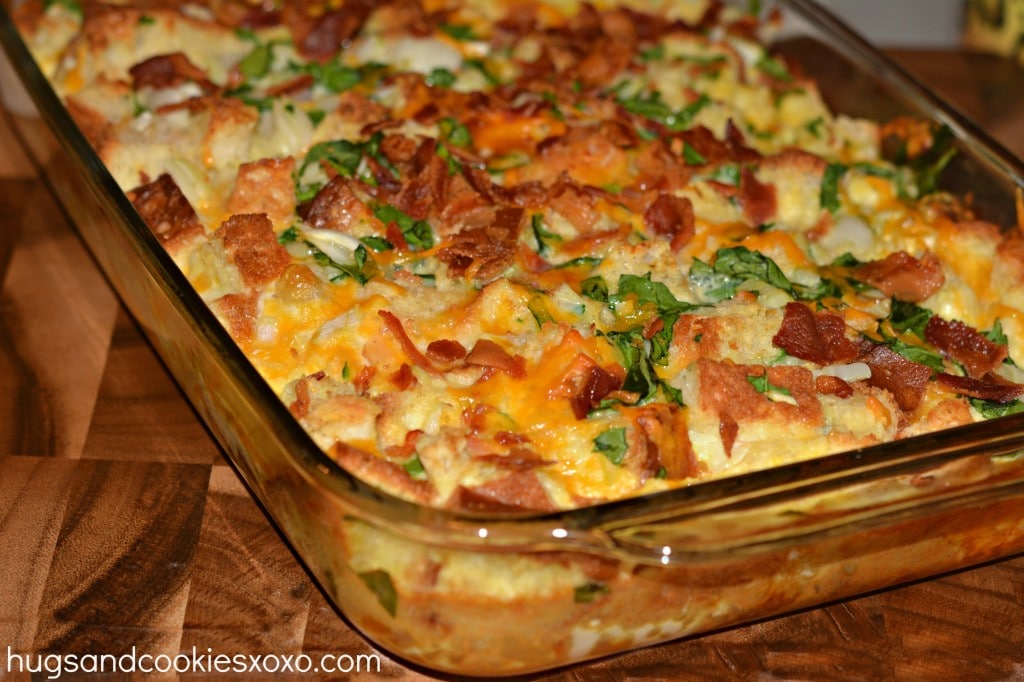 Bacon, Egg, Cheese and Spinach Casserole
6 cups bread, cut into 1 inch cubes, crust on
2 cups cheddar cheese
1 onion, diced
1 cup chopped spinach (optional)
5 slices bacon, cooked crisp and chopped (or use sausage/ham)
10 eggs
2 1/2 cups whole milk
1/2 cup half and half
3/4 tsp. kosher salt
Parsley (optional for garnish)
Preheat oven 325. Grease a 9×13 baking dish. Scatter half the bread in the bottom. Sprinkle with  most of the cheese (reserve some for the top), then the onion and spinach if using. Top with the rest of the bread cubes. Whisk the eggs, milk, half and half and salt. Pour this custard over the bread, cover and let soak 20-30 mins. Uncover, sprinkle with the rest of the cheese (more if u like!) and bacon. Bake approx 40-45 mins. until puffed and set. Sprinkle with parsley for garnish. Rest 10 mins before serving!!!