Cheesecake! Bananas Foster! Can you say…..heavenly dessert? This starts with a perfect cheesecake. Want to know how I got this cheesecake? I did not make it. It was gifted to me. Yup! My friend and I get together to bake on school vacations. Well, she needed to make a cheesecake for her daughter's science project. She was testing if it would crack using the method below. Curious about the results? It did not crack! After baking it, she gifted it to me to "play" with. Now THAT is friendship. I had my heart set on a bananas foster cheesecake so that is what I turned it into. Bananas cooked in butter and hot, brown sugar=perfection. This is a winner! Bring on the bananas foster cheesecake…..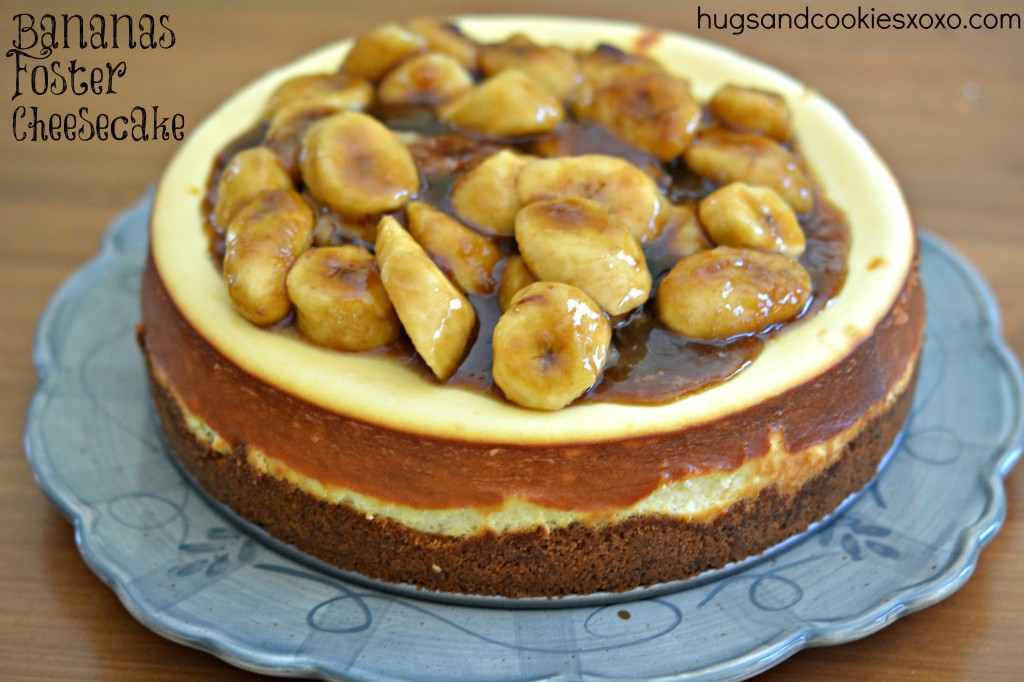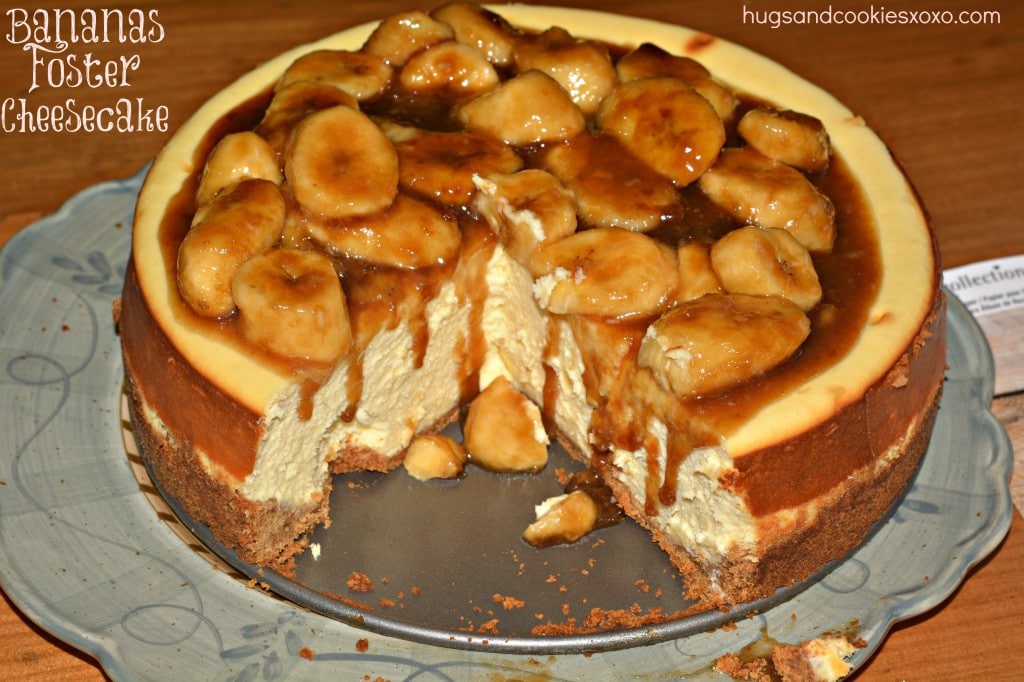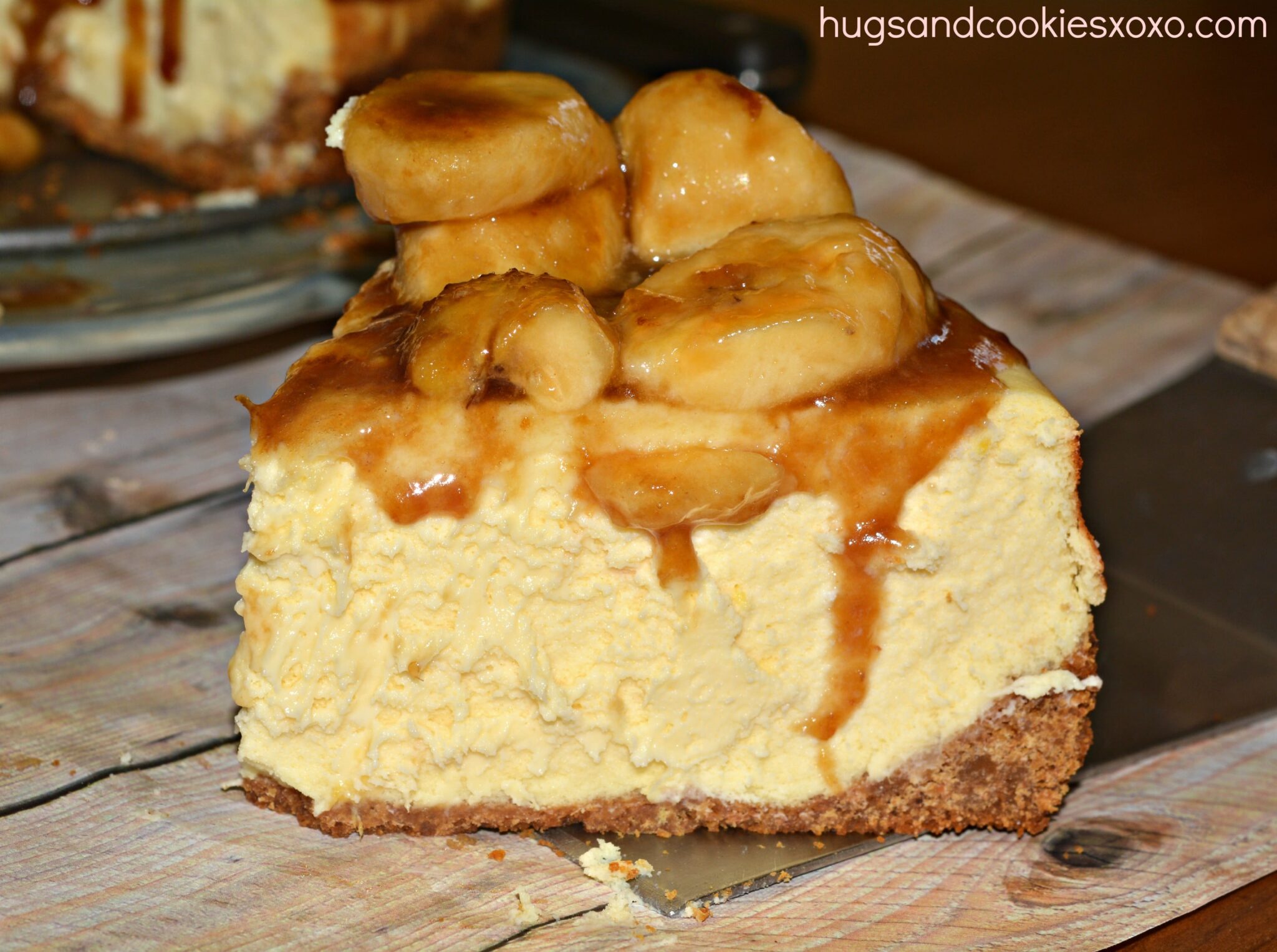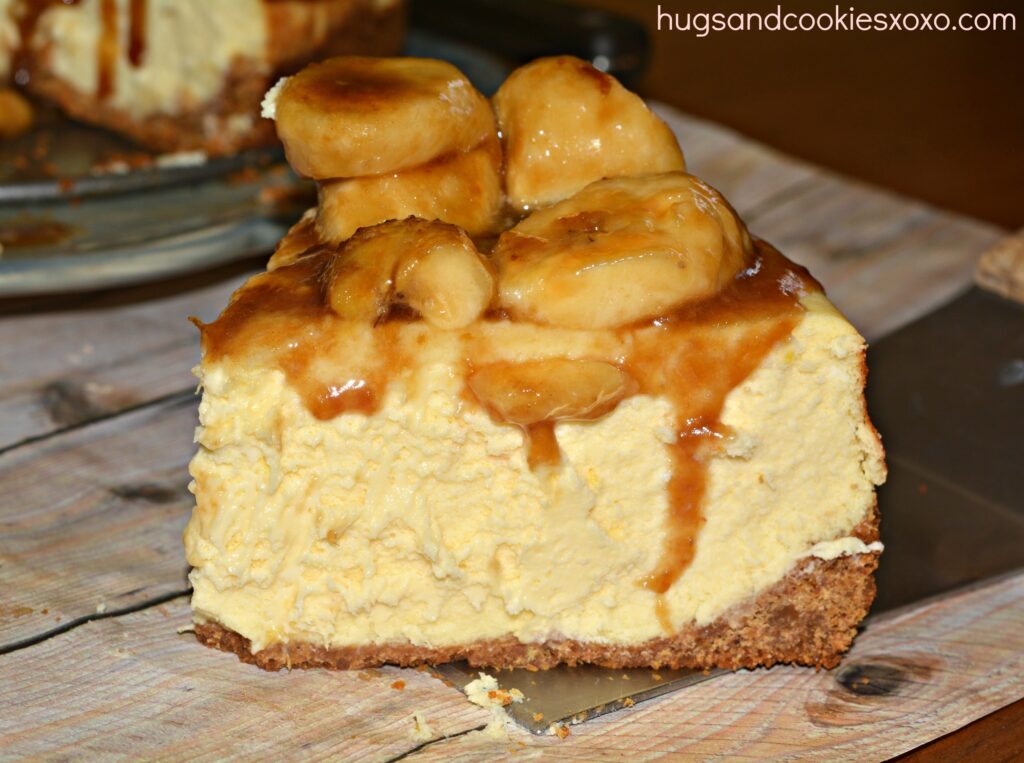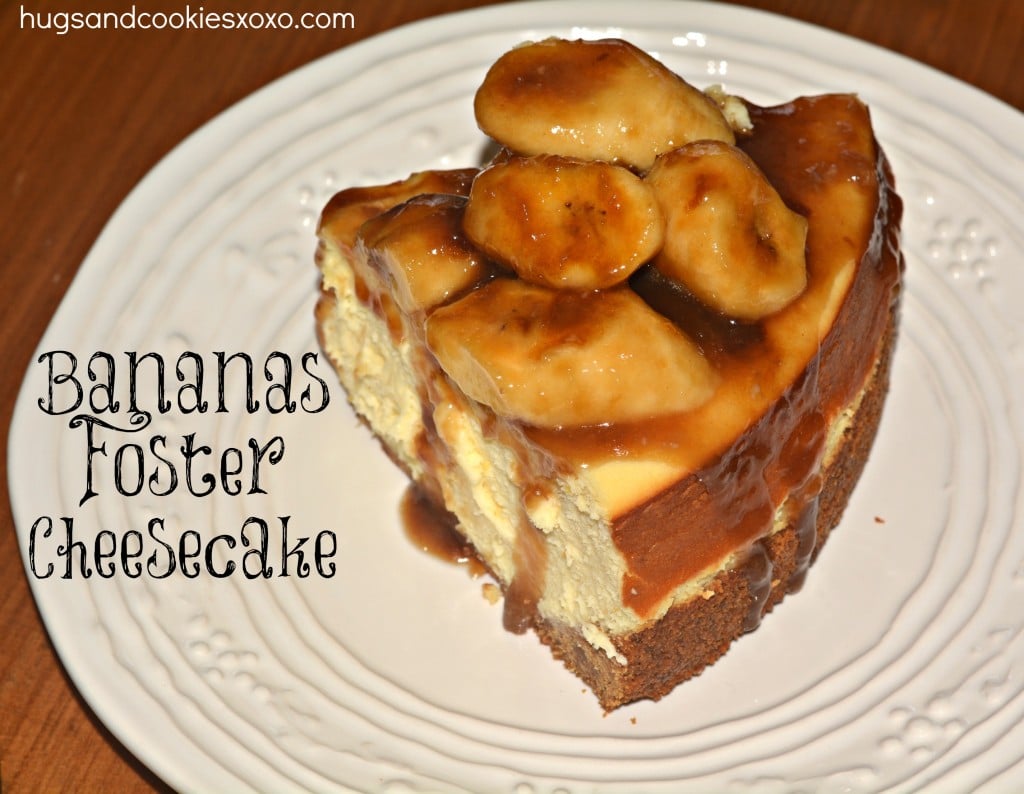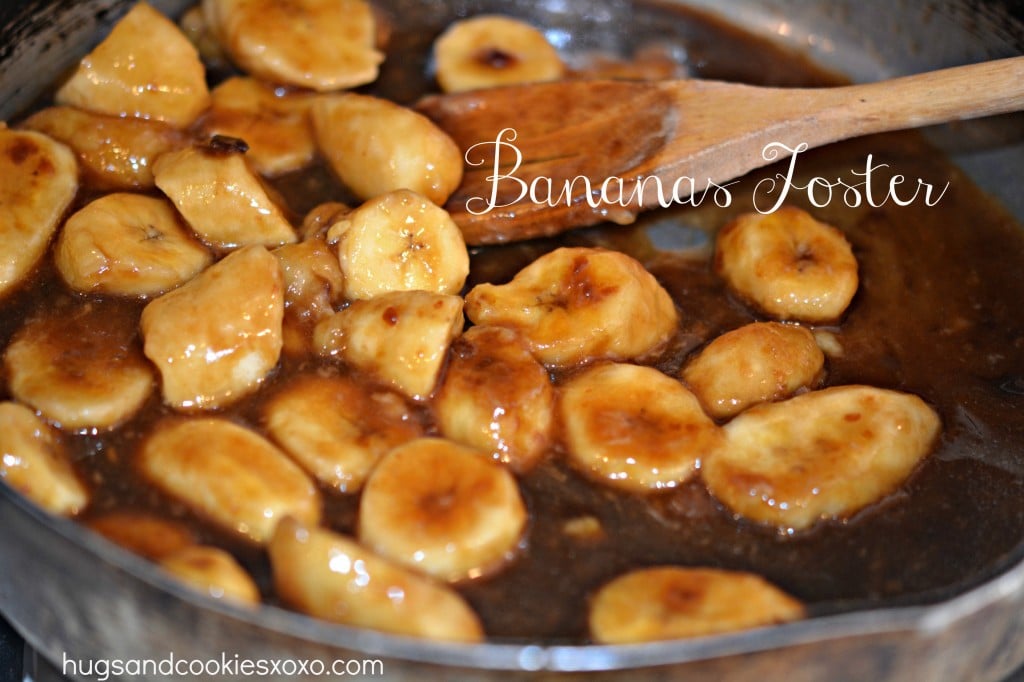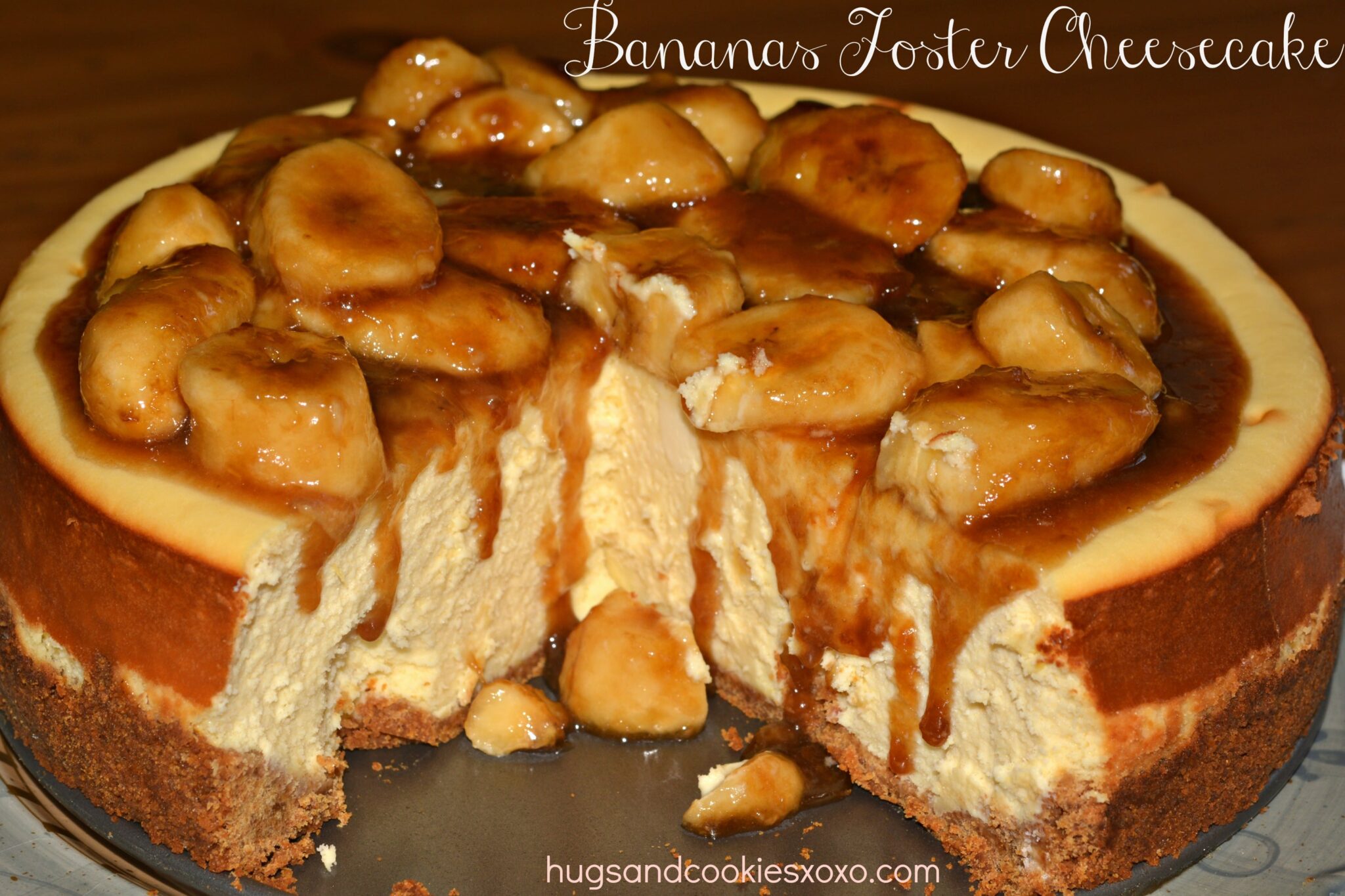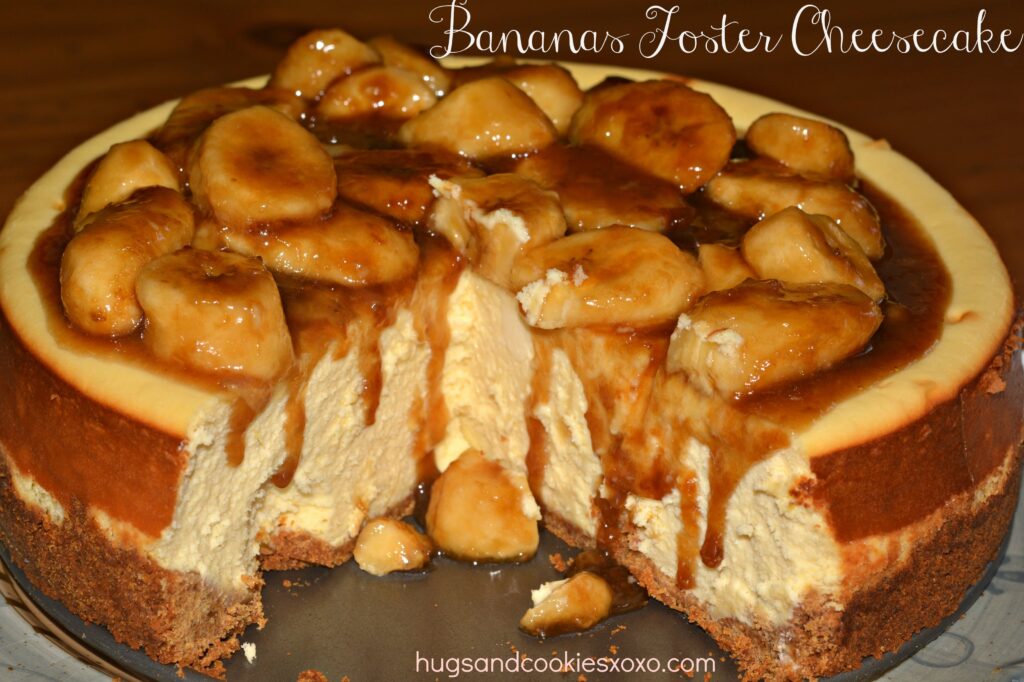 Cheesecake recipe-adapted from Ina Garten
Ingredients For the crust:
1 1/2 cups graham cracker crumbs
1 tablespoon sugar
6 tablespoons  butter, melted
For the filling:
2 1/2 pounds cream cheese, at room temperature
1 1/2 cups sugar
5 eggs, at room temperature
2  yolks, at room temperature
1/4 cup sour cream
1 tablespoon grated lemon zest
1 1/2 teaspoons pure vanilla extract
Directions:
Preheat the oven to 350 degrees F.
Crust: combine the graham crackers, sugar, and melted butter. Press into  9-inch springform pan onto bottom of the pan and about 1-inch up the sides. Bake for 8 minutes. Cool to room temperature.Change the oven temperature to 450 degrees F.To make the filling: beat the cream cheese and sugar in mixer on medium-high speed until light and fluffy, about 5 minutes. Reduce the speed of the mixer to medium and add the eggs and egg yolks, 2 at a time, mixing well. Scrape down the bowl and beater, as necessary. On low, add the sour cream,  zest, and vanilla. Mix well and pour onto your crust that has cooled.Bake for 15 minutes. Turn the oven temperature down to 225 degrees F and bake for another 1 hour and 15 minutes.
Turn the oven off and open the door wide. The cake will not be completely set in the center.
Allow the cake to sit in the oven with the door open for 30 minutes.
Remove it from the oven and let sit at room temp for 2 to 3 hours or  until it is completely cooled. Wrap well and chill overnight.Remove the cake from the springform pan by running a hot knife around the outside of the cake.
Leave the cake on the bottom of the springform pan for serving.
Bananas Foster Topping:
4-5 bananas
4 Tablespoons butter
2/3 cup light brown sugar
Melt butter in a skillet on medium heat. Add sugar and whisk in until smooth. Slice bananas on a diagonal and add to skillet. Stir gently to coat. Pour onto cold cheesecake and serve up! Yum! Add some whipped cream, too, if desired.