This is no ordinary berry cheesecake. It has a little something special on top of that chocolate crust. Ready? It has melted chocolate smeared right on top of the crisp chocolate graham cracker crust! Yum! Make sure you grab some beautiful in season berries to spill right across the top of this cake. I used raspberries and blueberries. You can also add in some strawberries or blackberries. Yum! This would also serve up nicely with a dollop of fresh whipped cream and some chocolate shavings!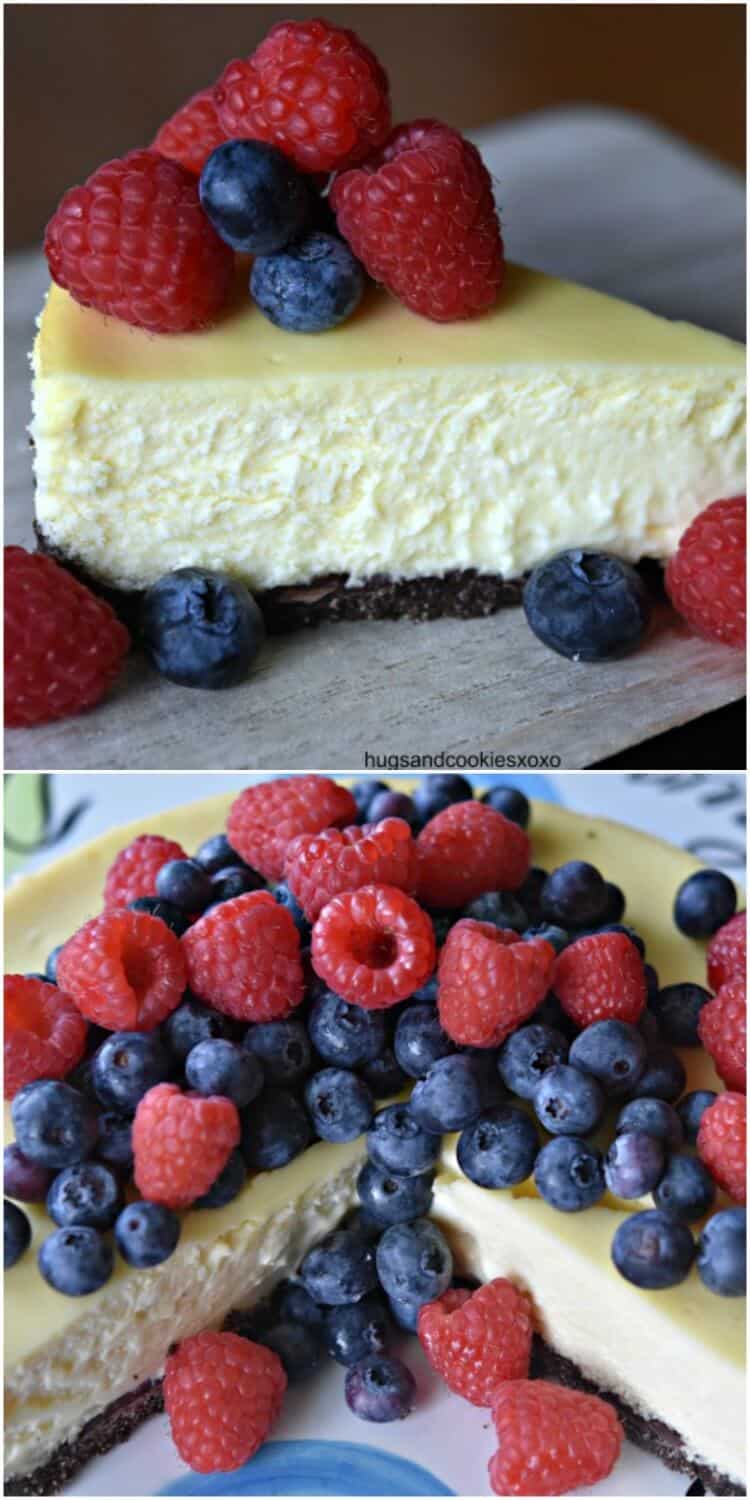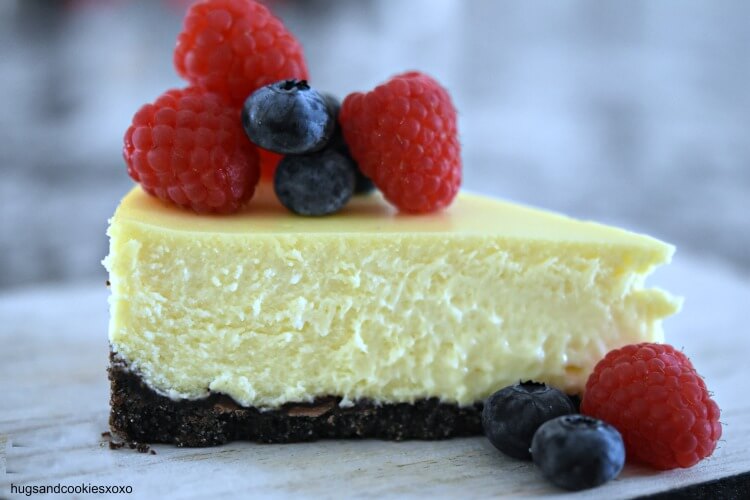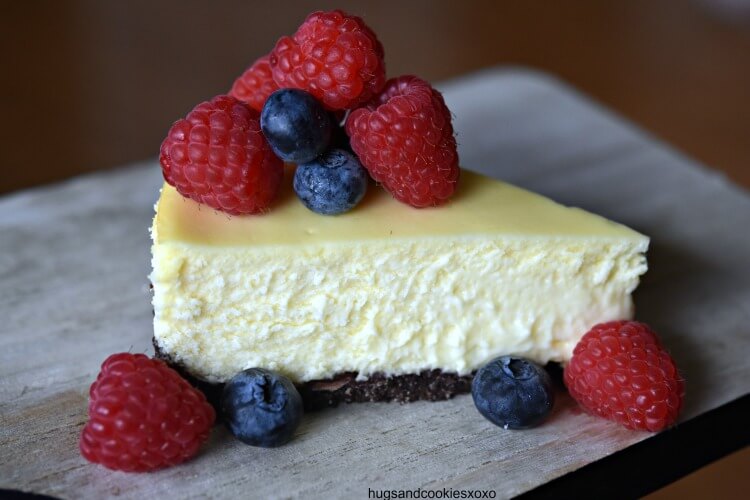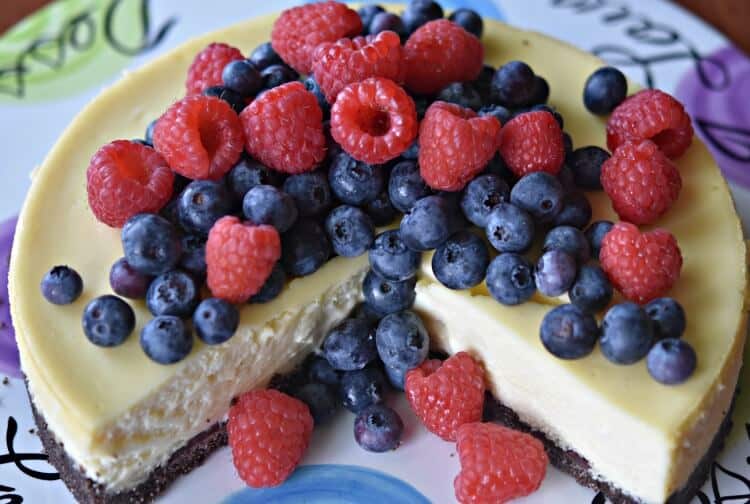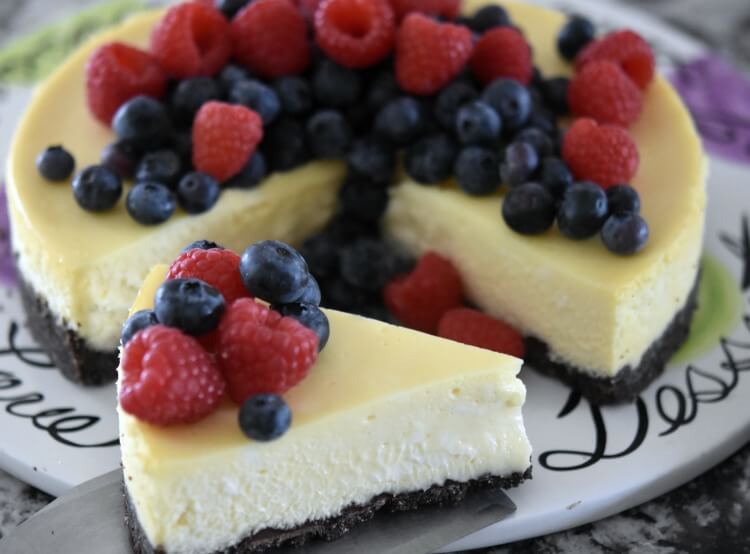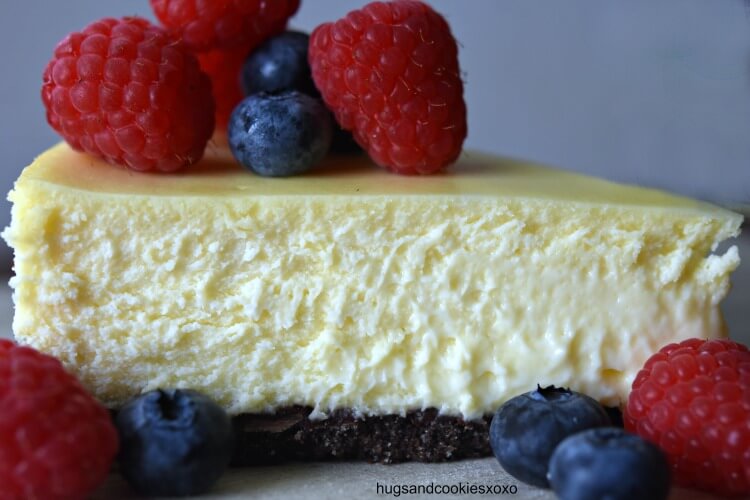 Berry Cheesecake with Double Chocolate Crust
Ingredients
Crust
1½ cups chocolate graham cracker crumbs
¼ cup sugar
4 T. melted butter
½ c. melted chocolate chips
Cheesecake
24 ounces soft cream cheese
1 cup sugar
3 eggs
2 tsp. vanilla
fresh berries for granish
Instructions
Crust
Combine crumbs, sugar and butter. Press into 8 inch springform pan.
Bake 10 mins.
Prepare a water bath for the oven or cheesecake moat and set aside.
Let crust cool a few mins and then spread the melted chocolate gently across the crust.
Cheesecake
Beat cream cheese.
Add sugar.
On low add eggs and vanilla.
Beat until smooth.
Pour into pan over the melted chocolate/crust.
Bake in the moat or water bath 50 mins.
Shut the oven, crack door and leave cake inside for 1 hour.
Remove to counter. Cool to room temp and then chill for hours.
Top with berries.
This beautiful cheesecake was adapated from Demaris Phillips! Love her and you can get her cookbook on Amazon Here.
You May Love These, Too! XOXO