Want a bite?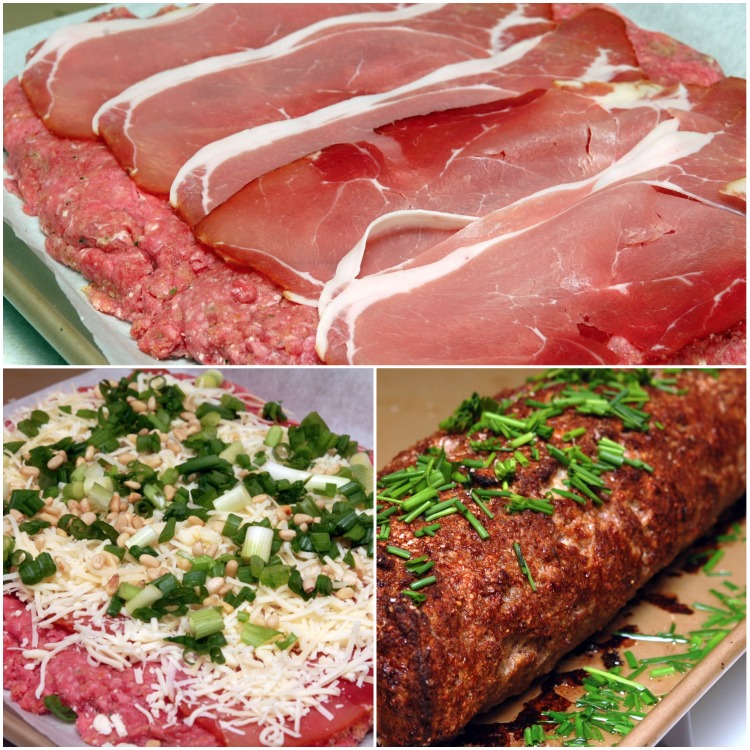 Make meatloaf and lay in a rectangle on wax paper. For the meatloaf, combine: 2 POUNDS GROUND BEEF PLUS 1-2 EGGS, 1/2C. BREAD CRUMBS, 3T. PARMESAN CHEESE, SALT, PEPPER. Then lay 6 slices ham or prosciutto on top.

Top it off with lots of shredded mozzarella & provolone cheese, scallions, pine nuts!
Roll it all up carefully using the parchment to help you! Drizzle with EVOO and lay on a baking sheet!
Roast at 450 for about 25-30 mins or until cooked through. Top with chives!
Cool and slice!!!!


You May Love These, Too! XOXO