THIS RECTANGLE SHAPED ONE IS GLUTEN FREE. I USED THESE GF CRACKERS BY KINNIKINNICK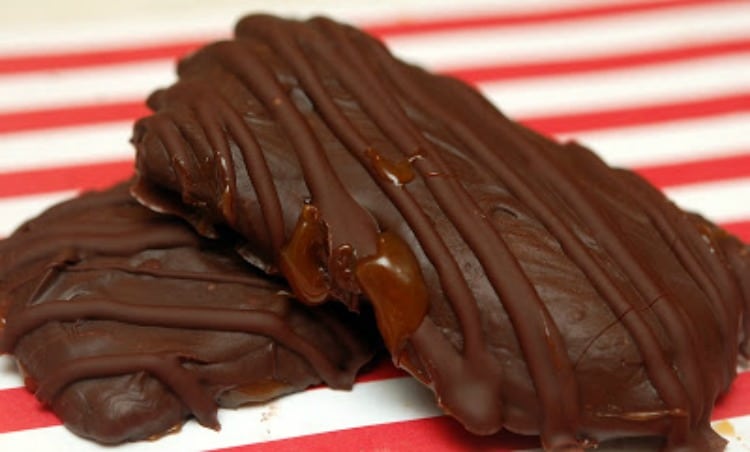 START BY MAKING YOUR HOMEMADE CARAMEL. CLICK HERE FOR THE RECIPE! CHILL CARAMEL UNTIL COLD AND FIRM. LAY GRAHAMS ON A SILPAT LINED PAN. USE A SPREADER TO ADD A THICK LAYER OF CARAMEL ON TOP OF THE GRAHAM. SPREAD TO ALL CORNERS AND PLACE TRAY IN THE FREEZER UNTIL COLD. MELT CHOCOLATE OF YOUR CHOICE. DIP ENTIRE GRAHAM AND LAY ON THE SILPAT OR ON WAX PAPER AND CHILL UNTIL SET. ADD AN ADDITIONAL CHOCOLATE DRIZZLE, IF DESIRED!
NEED A FASTER CHEAT? MELT KRAFT CARAMELS WITH A SPLASH OF CREAM IN THE MICROWAVE AND USE INSTEAD OF HOMEMADE CARAMEL.