Charred Shrimp With Caesar Dip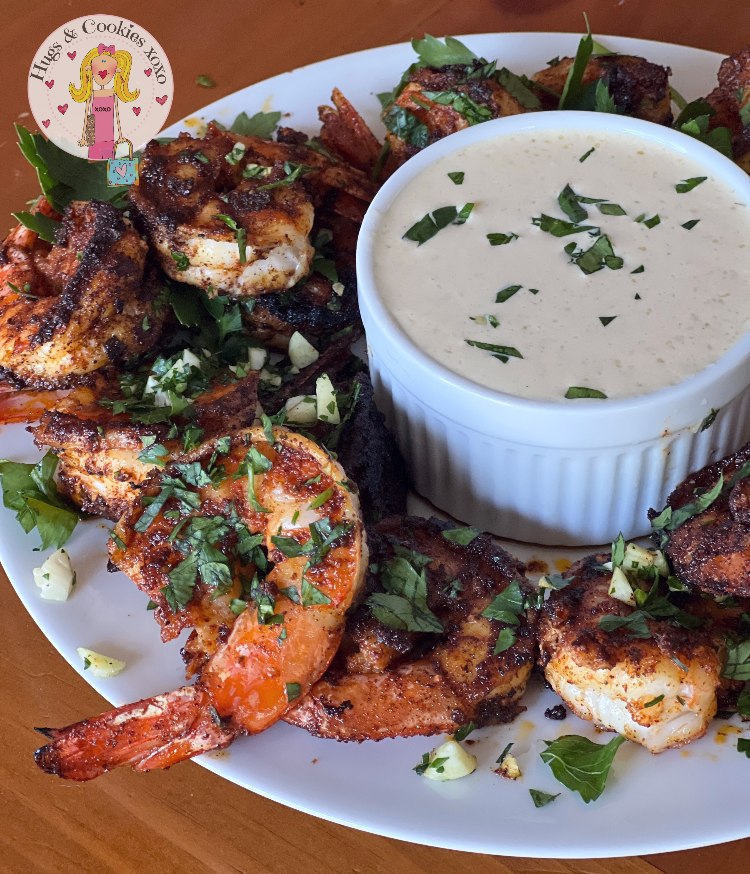 You may need:
Charred Shrimp With Caesar Dip
Ingredients
1½ lbs jumbo shrimp, peeled/deveined/tails on
olive oil
1 large handful parsley chopped finely with 4 cloves garlic
Seasoning Mix (This makes a big batch-just sprinkle on what you need and store the rest!)
3 T. paprkia
2 T. kosher salt
2 T. garlic powder
sprinkle of black pepper
1 T. chipotle powder
2 T. onion powder
1 T soffrito
1 T smoked paprika
2T dried chives
Sprinkle of crushed red pepper
Instructions
Heat olive oil in cast iron grill pan.
Season both sides of shrimp with seasonings.
Grill just a few mins. on each side.
Remove and toss with parsley and garlic.
You May Love These, Too! XOXO