Luckily it is time for another month of Two Sweetie Pies! Another month of 2 Sweetie Pies with That Skinny Chick Can Bake means another wonderful dessert! Always a success when you bake from Liz's blog! Each month we bake up a recipe from each other and keep it a secret until reveal day! Super fun!
You can visit Liz on her social media channels here:
These cookies are packed full of chocolate and butter. What can be bad? A simple dusting of powdered sugar makes them look just beautiful! Whip up a batch of these chocolate brownie cookies and grab a nice glass of ice cold milk to wash them down!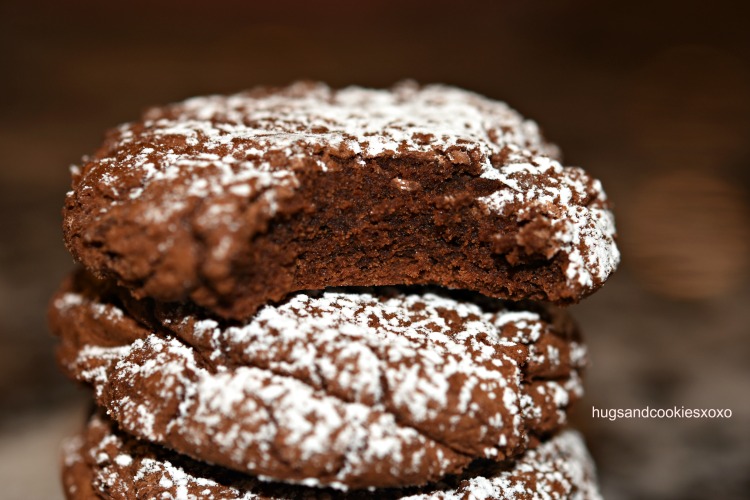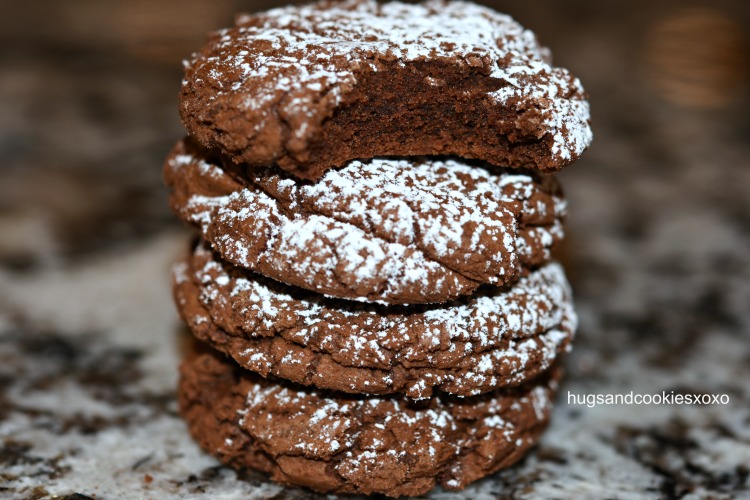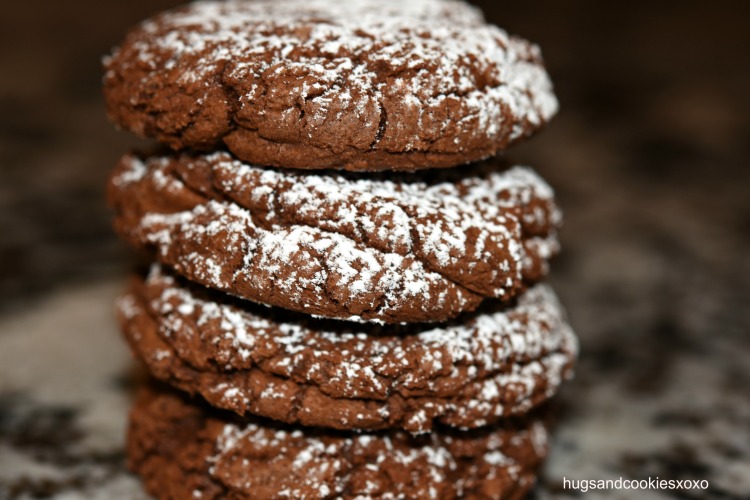 Chocolate Brownie Cookies
Ingredients
½ cup butter
12 ounces semisweet chocolate, chopped
1½ cups flour
½ cup cocoa powder
1½ teaspoons baking powder
¼ teaspoon salt
1¼ cups light brown sugar
3 eggs, at room temperature
1½ teaspoons vanilla
powdered sugar, for dusting cookies
Instructions
Place the butter and chopped chocolate in a heat safe bowl, and microwave at 30 second intervals, stirring frequently until chocolate is melted and mixture is smooth.
Cool for 15 minutes.
In a medium bowl, whisk together the flour, cocoa powder, baking powder and salt.
In a mixer, beat the sugar, eggs and vanilla on low speed until smooth.
Stir in the cooled chocolate mixture just until blended.
Add the flour mixture in 2 batches, mixing until just combined.
Cover and chill the dough for at least 1 hour.
Preheat the oven to 325 degrees. Line 2 baking sheets with parchment.
Scoop tablespoons of dough and roll into balls. Place 2-3 inches apart.
Bake until the tops of the cookies crack, about 10 to 12 minutes.
Let cool and dust generously with powdered sugar sifted on top!
Use fresh parchment for each batch.
Adapted from
Hot Cocoa Cookies
via my friend at
That Skinny Chick Can Bake