Chocolate Candy Pizzas
Updating this post in 2022… The original pizzas (below) were made for my son's first birthday party. He just turned 12! This pizza was made for his great friend for a graduation party! To make this one, I used 2 cups melted Merckens and poured it into a 14 inch pan lined with nonstick foil. Decorate while still wet and then chill! Carefully, remove all the foil. These are the letter molds I used for her name. Chocolate Candy Pizzas make such a fun gift and can be customized for absolutely any occasion! Switch up the candies and the colors, too! You may also love  Chocolate Pretzel Pizzas and S'mores Cookie Pizza.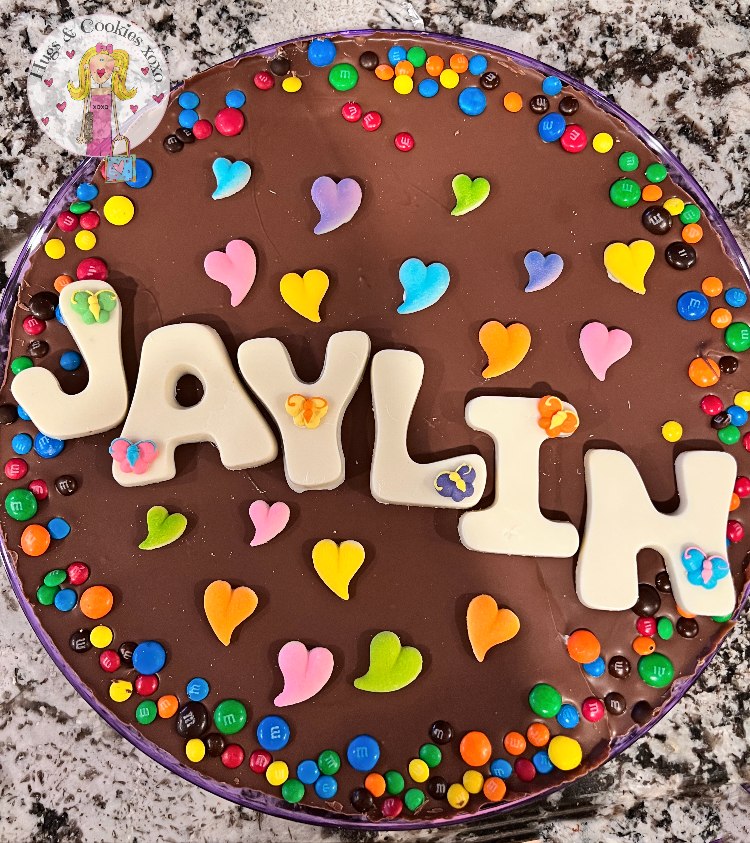 Pics from June 19, 2011


CHOCOLATE CANDY PIZZA FAVORS
1. Melt chocolate disks and pour into individual tins.
2. Top each pizza with candies.
3. Use twizzlers to separate each slice.
4. Chill just a few mins to harden chocolate.
5. Add drizzled chocolate if desired on top.
6. Wrap in pizza boxes for party favors.


You May Love These, Too! XOXO